PEOPLE
Conserve and Use: Pioneering New Approaches for Operational Heritage Assets
Director and Managing Executive Officer, Hanshin Expressway Company Limited
Member, Board of Directors, National Congress of Industrial Heritage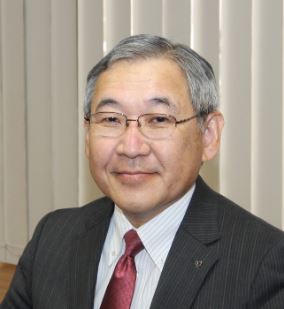 Promotion through the people involved, as "the most reliable advisor"


We've heard that during this time you were also helping to promote the project by introducing it to key persons in your own network of acquaintances in Kyushu and in the central government administration.
That's a bit of an exaggeration. I did tell some people about the project, people like the head, at the time, of the Fukuoka Prefectural civil engineering division and the vice-governor of Nagasaki Prefecture. These were people who had once worked in MLIT.
It's true I knew a lot of people, directly and indirectly, in the central government as well. For example, there is Hiroto Izumi, who had oversight of the project and was the director-general in overall charge of the Cabinet Secretariat's department for regional revitalization. He is currently a special advisor to the prime minister, but I knew him from when he was in MLIT. Likewise, Mr. Hiroshi Hayashida, one of the advisors of the National Congress of Industrial Heritage and an advisor to Nippon Steel Corporation, was formerly in MLIT. In these ways, the group supporting the project steadily expanded. It is just a matter of circumstance.
Like Mr. Hiroshi Hayashida, you are also affiliated with the National Congress of Industrial Heritage as a board member. How did you come to have this position?
After serving as the head of the Kyushu Regional Development Bureau for three years, I was appointed head of the Geospatial Information Authority of Japan. It was getting close to my time to retire from that position as well when I received a phone call from Ms. Koko Kato. She told me she was setting up a foundation to promote the World Heritage project and she wanted me to serve on its board of directors. "This project cannot be achieved by the government alone. We need to consolidate support in the private sector as well," she said. I pointed out that I was no longer located in Kyushu and was not sure how much I could help but would be happy to give it a try. It was a great honor to be included among the illustrious board members of the National Congress of Industrial Heritage.
Koko Kato says she relies heavily on your advice.
I see my job as giving her a sounding board for her complaints and soothing her when she is frustrated. Now that I am based in Osaka, I generally only get to see her at board meetings, but we do talk occasionally on the phone. When she seems frustrated and depressed, I scold and encourage her; when she is upset, I try to calm her down. Somewhere along the line, this has seemed to become my primary role (laughs).
A lot of people have collaborated on this project, but it's a fact that Koko Kato has always been the driving force. Without her articulate ideas and ability to get things done, the World Heritage inscription would never have come to be. What do you find most appealing about her character?
Her willingness to devote her life to realizing her convictions, I think. She was the first to see the value in the Sites of Japan's Meiji Industrial Revolution, and she was able to get them inscribed as World Heritage sites through the sheer force of her conviction and passion. And she still has this passion today. Sometimes she is passionate to a fault (laughs). But she never waivers from her convictions and that steadfastness is what attracts people to her and drives them to collaborate and make her dreams a reality.
It should be noted that she does much more than just research or critique. She is a person of action and has an uncanny ability to infect everyone and sweep everyone up into her project. It is that power that pushed this project to success. It may seem an exaggeration, but she was able to convince everyone that things no one had considered as cultural assets were in fact part of an invaluable cultural heritage. She even got the government to change its way of doing things to achieve this goal. This is the first time Japan has embraced the idea of operating heritage properties and the first time we have created a story for a serial World Heritage nomination. She has pioneered new ways to recognize and conserve properties representing important historical heritage. That is an incredible accomplishment.