PEOPLE
Synchronicity Yields the Miracle of World Heritage Site Inscription: Strong Aspirations Inspire Support among Like-Minded Individuals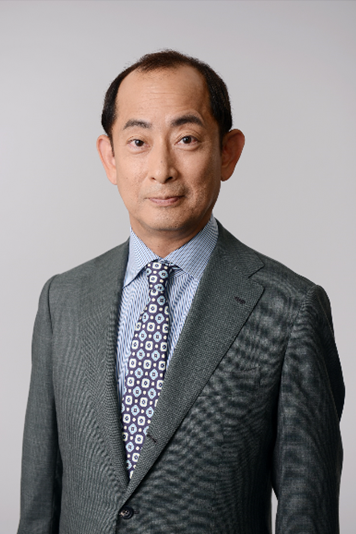 Representative Director
MI Consulting Group
PROFILE
1958 Born in the city of Kitakyushu, Japan
1981 Graduated from the Faculty of Engineering, the University of Tokyo, and joined Andersen Consulting (now Accenture). Worked on various business reforms, primarily in corporate strategy, operations, IT, and outsourcing. After being responsible for business development and venture capital investment as the Project Development Group Unification Partner, retired from the company in 2003.
Currently serves as Managing Executive Officer and General Manager of the Eye Care Business Division at Topcon Corporation, as well as Representative Director at MI Consulting Group.
Also serves as a city councilor for Kitakyushu, a visiting professor for the MBA program at Ritsumeikan University, and a member of the Institute for Strategic Leadership, among other positions.
His books include Senryaku autososhingu (Strategy Outsourcing) and Jinzai manejimento kakumei (Human Resources Management Reform) (both in Japanese; published by Toyo Keizai Inc.).
■Joining Forces with Mr. Masatsugu Yoshioka and Mr. Hiroto Izumi to Clear the Way for Cabinet Office Jurisdiction
ーーWhen the Sites of Japan's Meiji Industrial Revolution were inscribed as World Heritage sites, Ms. Koko Kato, Managing Director of National Congress of Industrial Heritage, said that the connections and networks of talented individuals you had built up during many years of consulting played a substantial role in supporting the work of the congress.
Mr. Ohue: No, no, all I did was to introduce some influential individuals who I thought would be able to take on key roles in supporting the effort to obtain the World Heritage inscription.
ーーWhen did you first meet Ms. Koko Kato?
Mr. Ohue: I think it was around the spring of 2010. At the time I was a member of the government's Regulatory Reform Committee and Ms. Kato had been brought along by the committee's administrative officer, Mr. Masatsugu Yoshioka (now Director of the Coal Division in the Ministry of Economy, Trade and Industry's Agency for Natural Resources and Energy). At the time I was an instructor for the University of Tokyo's Executive Management Program and Mr. Yoshioka was one of my students, whom I had got to know personally. He introduced me to Ms. Kato, saying that he thought I should meet her.
Ms. Kato said there was something she was seeking regulatory reform for; it seemed like she'd been pretty determined to get in [laughs]. Basically, she wanted to change the governmental authority responsible for obtaining World Heritage inscription. Until then, the matter had been under the jurisdiction of the Ministry of Education, Culture, Sports, Science and Technology, but as Ms. Kato put it, "If it stays that way, the inscription's never going to happen. This is something that relates to other ministries as well, such as the Ministry of Land, Infrastructure, Transport and Tourism, and the Ministry of Economy, Trade and Industry, so I'd like it to be transferred to the jurisdiction of the Cabinet Office instead." Having received this request, I brought the matter up at a meeting of the Regulatory Reform Committee, and it was taken up by Mr. Hiroto Izumi, who had previously served in the Ministry of Land, Infrastructure, Transport and Tourism, and at that time was Director-General of the Regional Revitalization Bureau in the Cabinet Secretariat, and he appointed a counselor to take charge of the matter. Then all of a sudden things started to move. That was more or less how it happened.
ーーWe ask everybody this question, but what was your first impression of Ms. Kato?
Mr. Ohue: Well…I thought, "This person's quite a character" [laughs]. At that time Ms. Kato was also still running her own business as an entrepreneur, and she'd make requests for that business as well. She'd ask if I could introduce somebody to run a dry cleaning business in Bali, or if I knew anybody operating a hair salon there, and I'd help her by introducing an executive of a large dry cleaning company, or whatever [laughs].
ーーSo, from a consultant's perspective, what did you think of her qualities as an entrepreneur [laughs]?
Mr. Ohue: I thought that, rather than being a typical entrepreneur, she was more suited to being this kind of driving force behind initiatives for the benefit of society [laughs]. You see, in business you sometimes need to throw a curve ball, but Ms. Kato always plays it straight. From that point of view, I think it's probably a really good thing that she's found a big project that she can devote herself to.