PEOPLE
The Genesis of Japan's Rise as an Industrial Nation: Preserving the Sites of Japan's Meiji Industrial Revolution for Future Generations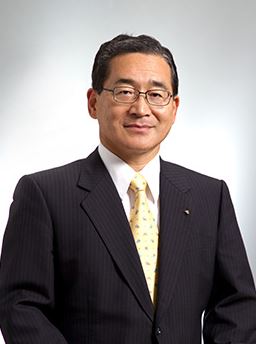 Chairman of the Consortium for the World Heritage Inscription of Modern Industrial Heritage (Kyushu-Yamaguchi) and governor of Kagoshima Prefecture (as of 2015)
PROFILE
Date of birth

November 17, 1947

Birthplace

Izumi City, Kagoshima

Academic background

June 1971 Graduates University of Tokyo Faculty of Law

Career summary

May 1972 to

Work locations: Fukuoka, Ishikawa, and Saitama prefectures;

Ministry of Foreign Affairs, etc.

March 1993

April 1993

Salary Division Director, Public Service Personnel Division,

Administrative Bureau, Ministry of Home Affairs

May 1995

Promotion Division Director, Administrative Bureau,

Ministry of Home Affairs

September 1996

Municipal Bond Division Director, Finance Bureau,

Ministry of Home Affairs

July 1997

Administrative Division Director, Administrative Bureau,

Ministry of Home Affairs

August 1999

Deputy Director-General,

Ministry of Home Affairs

May 2000

Deputy Secretary Director, Secretariat for the Committee to Promote Decentralization, Prime Minister's Office

January 2001

Deputy Director-General,

Ministry of Internal Affairs and Communications

July 2001

Director, Secretariat for the Committee to Promote

Decentralization, Cabinet Office

January 2003

President, Local Autonomy College,

Ministry of Internal Affairs and Communications

January 2004

Senior Deputy Director-General,

Ministry of Internal Affairs and Communications

February 2004

Retires from the Ministry of Internal Affairs and Communications

July 2004

Assumes post of Kagoshima Prefecture Governor
Tell us how the efforts started to apply for the World Heritage inscription of the Sites of Japan's Meiji Industrial Revolution.
Ito: It all began when Ms. Koko Kato and I met with Dr. Stuart Brian Smith, an authority on industrial heritage and the former secretary-general of the International Committee for the Conservation of the Industrial Heritage (TICCIH). He noted that Japan was the only country in Asia that had transformed itself into an industrial power in just 50 years by integrating the technology and culture of other nations with its own traditional technologies, and went on to say this made Japan unique in the world and gave high added value to its industrial heritage.
 Much of Japan's industrial heritage is concentrated in Kyushu, a testimony to the considerable efforts and foresight of Nariakira Shimadzu and other leaders of the former Satsuma domain. I was intrigued by the idea of applying for World Heritage inscription and also felt this would be a meaningful project for the region.
 We decided to start with the sites in Kyushu and held a symposium in July 2005 under the sponsorship of Kagoshima Prefecture. The outcome of the symposium was the Kagoshima Declaration launching the official drive for World Heritage inscription. We defined our concept, formed our consortium, and in June 2006, the Kyushu Prefectural Governors Conference adopted as a shared policy objective "the conservation and use of modern industrial heritage sites in Kyushu." With this we applied ourselves in earnest to promoting the project for World Heritage inscription.