PEOPLE
"The World's Experimental Facility" that Questions of the True Value of the "ICOMOS-TICCIH Cooperative Principles" New Conservation Challenges Promoted by the Japanese Government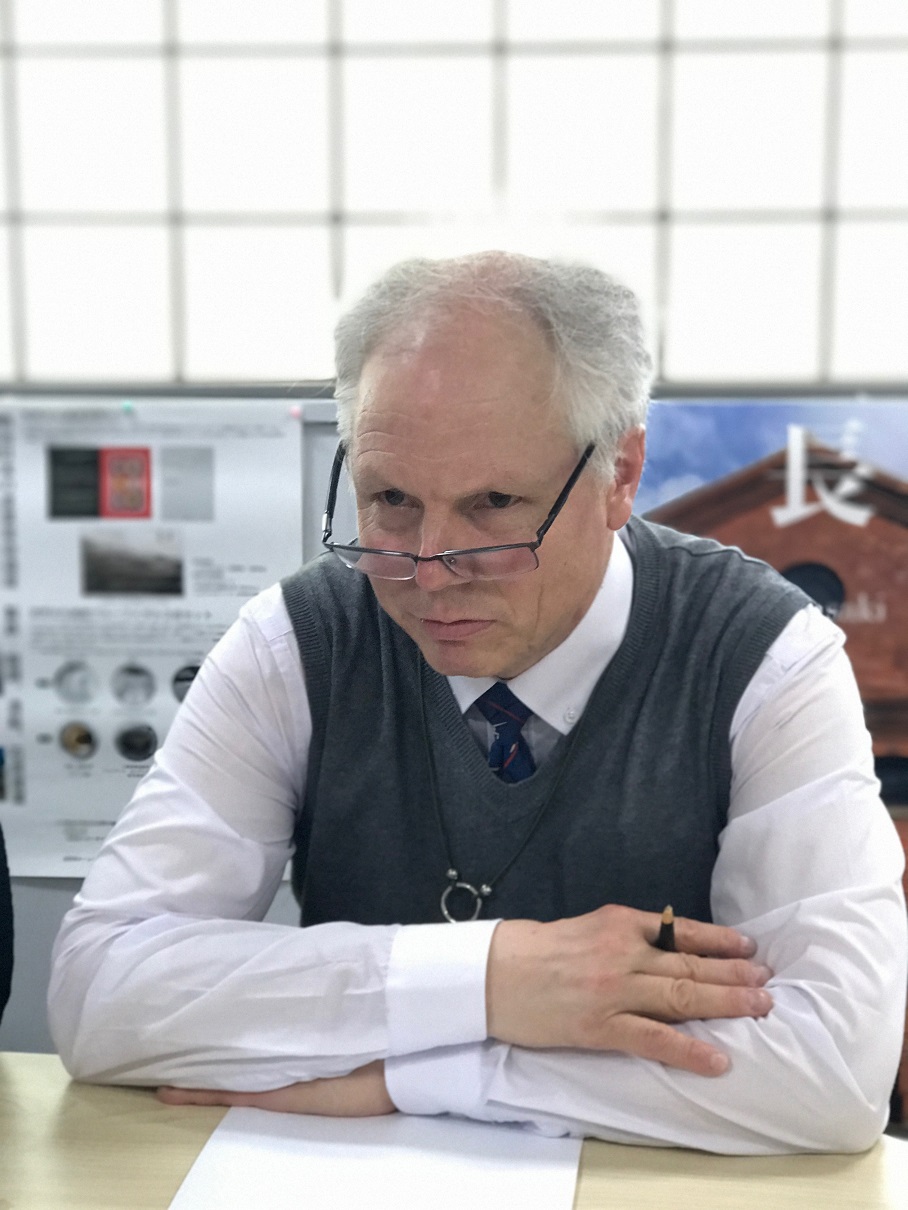 Policy Director at Heritage Montreal
PROFILE
Trained in architecture and architectural conservation in Montréal, Rome and England, Dinu Bumbaru is Policy Director at Heritage Montreal, an independent civic organisation promoting the built and landscape heritage of Montreal's metropolitan area and its development.
In ICOMOS, Dinu was Secretary General, National Committee chair, co-founder of the international committees on risk preparedness, conservation philosophy and the modern period heritage, and co-author of the joint conservation principles for industrial heritage. He went on post-disaster UNESCO and ICOMOS missions to Dubrovnik, Bam and Haiti. He assists ICOMOS and governments as an expert advisor.
He received the Order of Canada, Prix du Québec and Order of Montreal for his contribution to heritage in Canada and abroad.
---I am told that Mr. Dinu Bumbaru is an expert on World Heritage in Canada and is the key person who created the "ICOMOS-TICCIH Cooperative Principles," a set of rules common throughout the world for the preservation of industrial heritage set by ICOMOS-TICCIH.
(For more information, see https://sangyoisankokuminkaigi.jimdo.com/世界遺産登録に向けて/icomos-ticcih共同原則/)
Yes, that's right. The "Cooperative Principles" were put together by a collaboration of Patrick Martin of the United States, who was chairman of TICCIH, and I. I was invited to attend the TICCIH conference in Russia in 2003 when I was the Executive Director of ICOMOS (International Council on Monuments and Sites). It was at the meeting that "The Nizhny Tagil Charter" was adopted, which was of great significance to TICCIH. It was at the time that an agreement was reached among the TICCIH experts, mainly from Europe, Canada, the United States, and others, to create new principles for the conservation of our industrial heritage. Mr. Martin and I will be taking a central role.
---When was this "Cooperative Principles" formally adopted?
Subsequently, an agreement was also formed at ICOMOS, which was formally adopted at the annual meeting of ICOMOS in Paris in 2011. However, it is also called the "Dublin Principle" among the parties concerned, because they were able to agree at the Advisory Committee held in Dublin, Ireland, in the previous year.
---So to speak, when did Mr. Bumbaru, who can be said to be the so-called authority for the preservation of industrial heritage, become involved in the "Heritage of Industrial Revolution of Meiji Japan"?
I have been invited to participate in this project since 2009 through two channels: one by an invitation from Yukio Nishimura, chairman of the Japan ICOMOS National Committee, and the other by my colleague, Stuart Smith, as well as other foreign experts. Dr. Nishimura and the other members of the ICOMOS Japan said that "it is very important for this project that I cooperate with them. So, I first attended a conference held in Kagoshima, and have since attended many related conferences.
However, the beginning of the project dates back to 2003. At the aforementioned TICCIH conference in Russia, I met Sir. Neil Cossons of The United Kingdom for the first time, and we discussed the possibility of cooperating with the people involved in the "Heritage of Industrial Revolution of Meiji Japan," which at the time was already on the move to register as a World Heritage Site. This will be done by utilizing the new rules for the preservation of industrial heritage, which would later become the "ICOMOS-TICCIH Cooperative Principles."