PEOPLE
Conserve and Use: Pioneering New Approaches for Operational Heritage Assets
Director and Managing Executive Officer, Hanshin Expressway Company Limited
Member, Board of Directors, National Congress of Industrial Heritage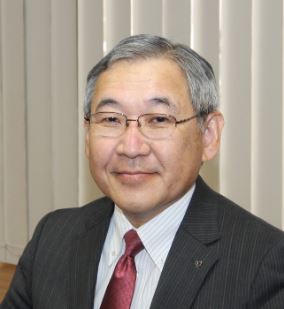 A perceived threat to an important economic operation: What if Miike Port is made unusable?


How did the local community react? Did they immediately support the idea?
Oh no! It wasn't that simple (laughs). In fact, it was exactly the opposite. "Wait a minute," I told Ms. Kato frankly, "I understand the historical value, but this is a major port and one of the pillars of the local economy. If it is declared a cultural property, we won't be able to use it anymore. No one here wants that to happen."
Back then, when a building or facility was declared a cultural property, permission was required to change even just one screw or nail. Obviously, this would hinder both the management and business operations of the port. And this wasn't just a problem for Miike Port. It would be the same for the other operational heritage assets, like the Mitsubishi Dry Dock in Nagasaki and Nippon Steel Corporation's Yawata Steel Works in Kitakyushu. These are facilities owned and operated by private corporations who would not necessarily be grateful for having them declared cultural properties. I urged Ms. Koko Kato to take this into consideration and to proceed with care.
Sometime later, I mentioned the idea of getting Miike Port listed as a World Heritage site to Wataru Aso who was at the time governor of Fukuoka Prefecture, one of the other entities responsible for managing the port. He didn't like the idea at all (laughs). "Rather than that," he said, "you should be thinking about managing the port to facilitate its use. The most important thing is that it is fully operational and easy to use." I made sure to let Ms. Koko Kato know that there was little local support for her idea.
At that point a new scheme was worked out for preserving operational heritage sites that did not rely on the Act on Protection of Cultural Properties. According to Koko Kato, you had a hand in developing that scheme.
I didn't do anything or suggest anything specific. What I did do was directly convey the concerns and fear, the cool reception to the idea that permeated the local community. "There is certainly value in getting listed as a World Heritage site," I said, "but there are a number of obstacles to overcome first. Careful thought should be given to how to overcome those considerable obstacles."
Ms. Koko Kato had naively assumed that the local communities would be delighted. But my warnings made her realize that it wasn't that simple. She went on to seek out the ideas and cooperation of a lot of people, and with their help managed to create a new framework applying various laws and regulations, like the Port and Harbor Act, River Act, Landscape Act and the various environmental acts. She went about the process of creating a framework in which operating facilities could continue to operate while being conserved as World Heritage sites.
When did the tide of local opinion change?
I wasn't directly involved, but I believe it must have been around the time the Democratic Party of Japan came to power and began implementing regulatory reform policies. This was also when the Cabinet Secretariat took over responsibility for World Heritage matters as a part of its efforts to revitalize local communities. These policies continued under the Abe administration and accelerated the move for World Heritage inscription.
During this time, I'm told, the head of the Ports and Harbors Bureau at MLIT, the deputy director in charge of ports and harbors in the Kyushu Regional Development Bureau, and others in relevant posts worked to develop a new legal and operational framework for the project. I'm sure it must have been very difficult, but they were clearly moved by Ms. Koko Kato's passion and so worked hard to pool their ideas and resources. I suppose they may have felt like they were caught up in a tornado (laughs).