PEOPLE
Blazing a New Trail for Serial Inscription-Format Conservation and Management with the Sites of Japan's Meiji Industrial Revolution: Training Personnel to Pass on Memory and Understanding as a Major Challenge in the Future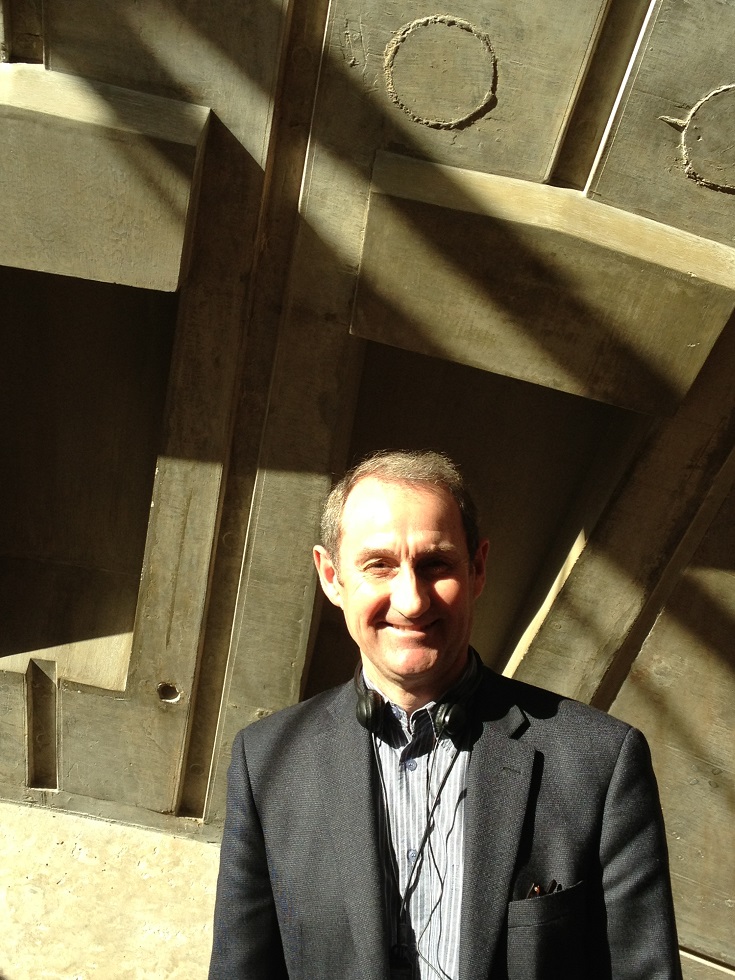 Heritage Architect and International Consultant
PROFILE
Duncan Marshall is a heritage architect and international consultant with a special involvement in World Heritage. He was the coordinating author for the UNESCO resource manual on World Heritage nominations, and has for many years been the ICOMOS representative and lead resource person at an annual international World Heritage training program run by UNITAR in Hiroshima. He has also assisted with a range of other World Heritage training activities. Duncan has advised about World Heritage nominations in a range of countries including Australia, India, Japan, Laos and Myanmar. Within Australia, Duncan was formerly the Chair of the ACT Heritage Council and in 2015 was awarded the inaugural Bathurst Macquarie Heritage Medal for his national contribution.
Duncan Marshall, a specialist in the conservation of Australia's historic heritage as well as one of the overseas experts who devoted his services to getting Sites of Japan's Meiji Industrial Revolution inscribed as a UNESCO World Heritage site, visited Japan in March 2017. The principal reason for this visit was to provide advice, together with Dr. Michael Pearson (another overseas expert) on future conservation and management in connection with this heritage based on the Cabinet Secretariat's Strategic Framework for Conservation and Management. We took this opportunity to interview Mr. Marshall once more about the value of the Sites of Japan's Meiji Industrial Revolution and the challenges that lie ahead for their conservation and management. This interview was conducted through an interpreter on March 28, 2017, in Tokyo in the company of Ms. Koko Kato, the managing director of the National Congress of Industrial Heritage.
――To begin, how did you come to be involved with Meiji Japan's Industrial Revolution?
Mr. Marshall: Initially, I was asked by my old friend and colleague Dr. Michael Pearson to help out with the project. My role was to provide advice from a professional standpoint on the formulation of a Conservation Management Plan (CMP). Actually, this was several years before submitting a nomination to UNESCO.
In addition to that, I had been involved in World Heritage conservation and management training at the United Nations Institute for Training and Research (UNITAR) office in Hiroshima, and had been to Japan many times. So I think my familiarity with Japan was another big reason.
――When exactly did you receive the invitation from Dr. Pearson?
Mr. Marshall: I think Michael had already been involved in the project for about nine years, we've been friends for many years, in part because his house is close to mine, so I'd been hearing him talk about it often from the beginning. So I knew the project quite well even before I became directly involved.
――What were your initial impressions when you heard him talk about the project for the first time?
Mr. Marshall: I was quite interested. Because in Japan, before that, although applications for inscription as World Heritage had often been submitted for old temples and other cultural heritage, the Sites of Japan's Meiji Industrial Revolution were a completely different type of heritage. Everyone knows that Japan is a modern industrial state, but this story, which focuses on the period of transition when Japan began taking its first steps toward modernization and industrialization is not well known to the rest of the world. So I thought that point was very interesting, in particular.
――Is this type of modern or industrial heritage unusual, globally?
Mr. Marshall: I'm not an expert on industrial heritage myself, but although I've heard from experts in Japan and overseas that a lot of industrial heritage survives worldwide, I rate the Sites of Japan's Meiji Industrial Revolution as being very important because of the surviving evidence. For example, several of the heritage clusters retain the technologies that were actually used in the Meiji period. These could be said to be important even in worldwide perspective.
Another notable feature of this heritage is the fact that there is a large number of component properties and spread over a wide area. The attempt to tell the sweeping story of modern Japan's industrialization in as many as twenty-three component properties is quite unique.
――Would you say that the World Heritage inscription of this industrial heritage by a serial nomination format is in itself a testament to its high value in world history?
Mr. Marshall: Yes.