PEOPLE
In the midst of accurate information dissemination, it created a chance to truly look at history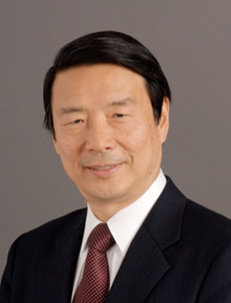 Dean of Tokyo Rissho Junior College
Professor emeritus of Keio University
PROFILE
Graduating Keio University Graduate School of Commerce with Ph.D., but was soon expelled. After working as an assistant professor at Keio University's Faculty of Commerce, he became a professor in 1987 and a professor emeritus in 2011. During this period, he served as a visiting professor at the University of Exeter in the UK, a Downing College Fellow at Cambridge University and an executive director of Keio University. After being a professor and vice-president of Tohoku University of Community Service and Science, he assumed his current position in 2015. He specializes in industrial history and business history. Member and chairperson of the "Industrial Heritage Expert Committee including Working Properties."
――Please tell us regarding the time when you accepted the position as chairman of the Expert Committee, and what you were thinking about at the time.
As I gave lectures on industrial history at a university for a long time, I felt that Japan has not been able to preserve its industrial heritage appropriately to pass it down to the future compared to the UK, where I used to study abroad. That is when Ms. Kato invited me to the Expert Committee. I accepted her offer because I resonated with her idea of creating a framework for the preservation and utilization of industrial heritage—the combination of region, corporate, and government—as a bridge.
――When the Council for Cultural Affairs recommended the churches in Nagasaki, the Expert Committee recommended this project (Sites of Japan's Meiji Industrial Revolution) instead. Please tell us about the administration of the proceedings at the time.
It was carefully considered at each project meeting that brought together experts in shipbuilding, steel, port, and so on. Even if it is certain to meet the requirements for the recommendation,—since it was a project that received advice from internationally prominent committee members—we took the time to discuss whether we could answer the basic questions of creating a new framework. After the discussion exceeded the scheduled time, it was judged that the discussion was converging towards the recommendation, and the opinions of the members were summarized. Since coordination with the government is typically responsible for selecting the World Heritage nomination candidate,--the Council for Cultural Affairs' recommendation or Cabinet Secretariat Expert Committee's recommendation--so we decided independently without the consultation of the government.
――Please tell us about your impressions of what you had said when you met Ms. Kato at the International Mining Conference.
Personally, I have known her name for a long time, but I met her for the first time at the International Mining History Conference of 2000 in Greece; that was when she made an announcement addressing Takashima and Hashima Coal Mines. My first impression was that she had an extraordinary passion for industrial heritage and was a very active person who takes initiative. Ms. Kato was a unique person in this field. Especially because one tends to be active only within their specific field when one specializes in one, however, she was interested in a very wide range of activities from the beginning.