PEOPLE
Classic Cars and the Sites of Japan's Meiji Industrial Revolution~Rally Nippon 2019 in Kyushu~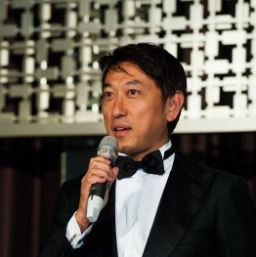 Representative, Rally Nippon
PROFILE
Born in May 1965, Yusuke Kobayashi graduated from the Keio University Faculty of Law with a degree in political science. He was later certified as a tax accountant and real estate appraiser. At age 29 he established his own internet company and at age 36, he set up a company for order-made Italian suits. This business involved bringing to Japan young modélistes from Naples, who would meet with Japanese customers, take their measurements and select fabric, and who would then return to Italy to tailor the suits which would be sent to the customers in Japan around six months later. This made it possible for Japanese customers to acquire quality tailored Italian suits while remaining in Japan. Through this business, he was able to acquire the first-hand experience of Italian culture and people that would later lead him to establish Rally Nippon
Mr. Kobayashi, you head Rally Nippon which sponsors classic car rallies on public roads in Japan and other countries. I hear that in 2019 you will be holding a classical car event in Kyushu that will be routed through the newly designated World Heritage Sites of Japan's Meiji Industrial Revolution. Could you start by telling us what motivated you to launch this unique event?
Mr. Kobayashi: The most famous classic car rally in the world is Italy's Mille Miglia. In 2007 and 2008, I participated with my old friend Hideki Togi, the gagaku musician. We have both been classic car aficionados for a long time. Participating in the Mille Miglia was a real eye-opening experience that later led to the creation of Rally Nippon.
What kind of rally is the Mille Miglia?
Mr. Kobayashi: This is an annual event participated in by classic car lovers from around the world. There are more than 400 cars and over 800 participants. The rally covers three days in which the cars are driven over Italy's public roads for a total distance of about 1,000 miles (1,500 kilometers). Up to 1957, it was a public road speed race, but was discontinued after some fatal crashes. About 20 years later, the event was revived by people who remembered the old rally with nostalgia. This time, however, it was not a race for speed but an opportunity for classic and vintage car owners to get together and enjoy driving leisurely through the old race routes.
The routes take you through a lot of World Heritage sites that you can enjoy along the way. For example, you can drive right through some of the famous monasteries of Assisi. The local people enjoy the rally too and welcome the cars with cheers as they come driving down the road. Some of the older fans will seek out their particular favorites and talk fondly about how they rode in that car with their boyfriend or girlfriend.
Owning and maintaining a classic car takes time and money. It's a lot of work. You have to run the engine every so often being kept in an operational state or it will break down. Still, there is a culture in Italy and the West in general that values history and old things.