PEOPLE
The Establishment of the Gunkanjima Digital Museum Were Led by Fate: I want to start, continue, and finish what I can do to convey the value of the Sites of Japan's Meiji Industrial Revolution to a wide audience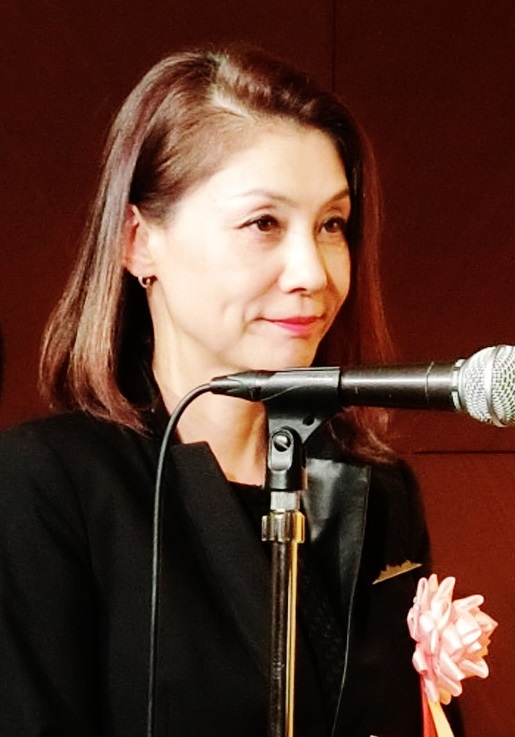 Director and General Manager of Gunkanjima Concierge
Producer of the Gunkanjima Digital Museum
PROFILE
Profile:
2002: Began activities to preserve Gunkanjima
2009: Organized a guide group called "Gunkanjima Concierge"
    and officially began its operation.
2011: Started offering services for Gunkanjima sightseeing
    on the ship of our company.
2015: Experiential facility was established that expresses
    Gunkanjima with digital content The "Gunkanjima
Digital Museum" was opened.
2017:  "Gunsho-kun of Gunkanjima" was produced.
☆☆☆☆☆☆☆☆☆☆☆☆☆☆☆☆☆☆☆☆☆☆☆☆☆☆☆☆☆
Sponsored by:
2014:  Photo Exhibition & Symposium Commemorating
the 40th Anniversary of the Closing of the
Hashima Coal Mine
2015:  A Photo Exhibition to Document the First Year of
the Closure of Takashima Coal Mine, which was
organized by Susumu Unuma
2016:  Photo Exhibition & Symposium Organized to
Commemorate the 30th Anniversary of the Closing
of the Takashima Coal Mine
   There are other activities done by them to preserve
the memory of the coal mine, including the publication
of photo albums as well.
☆☆☆☆☆☆☆☆☆☆☆☆☆☆☆☆☆☆☆☆☆☆☆☆☆☆☆☆☆
Gunkanjima Digital Museum
■Address: Matsugae-cho 5-6, Nagasaki City, Nagasaki Prefecture
■TEL: 095-895-5000
■Hours: 9:00~17:00(last admission at 16:30)
■Holidays: No regular holidays (notice on the website)
■Fee: Adult 1,800 yen (Group 1,500 yen)
Junior and senior high school students:
1,300 yen (Group 1,000 yen)
Elementary school students:
800 yen (Group 600 yen)
Infants 500 yen (Group 300 yen):
Under the age of 3:
Free of charge
■Transportation: 1-minute walk from
Nagasaki Electric Tramway "Oura Tenshudo" Station
http://gdm.nagasaki.jp/
Opened in September 2015, the Gunkanjima Digital Museum is an amusement-like museum that allows visitors to experience the history of Gunkanjima and the island digitally. As of April 2020, the museum consists of 30 attractions. For example, the "Gunkanjima Symphony" is a super-realistic recreation of Gunkanjima as it was back in the day, with projection mapping projected onto a 30-meter-long screen. It invites visitors to feel as if they have gone back in time. Or another example would be the "Mystery of Gunkanjima" that allows people to use three touch panels to solve the mystery of the island. In "Gansho-kun of Gunkanjima: Find the Sparkling Black Diamond," adults and children alike can learn about the history of Gunkanjima, which supported the modernization of Japan, through a series of interactive games that use the first hologram lens of Japan.
It is a breathtaking facility that makes full use of ideas and cutting-edge technology, but it ought to be noted that the museum is operated by Universal Workers, a private company that operates Gunkanjima cruises. We asked Yuko Kuon, the driving force behind the Gunkanjima Digital Museum, how they came to this point.
――The mines on Hashima Island (Gunkanjima) closed down in 1974 due to the energy revolution that led to the transition from coal to oil. The island, which had the largest population of about 5,300 and was said to be an island with the highest population density in the world at the time, became uninhabited as people moved away from the island. However, it is rare in the world to find ruins where people's daily lives are still evident, such as where furniture and home appliances have been left behind, and this is why Gunkanjima does not cease to attract so many people. Was it because of your love for Gunkanjima that you, Ms. Kuon decided to invest your own money to start a business related to the island?
 I am from Nagasaki, so I knew about Gunkanjima since I was a child. When I went swimming with my family in the sea, I saw an island off the coast, and my parents said, "That is called Gunkanjima." I was interested in it, but I remember thinking that uninhabited islands were a bit scary. Even after I grew up, I did not have any special feelings about Gunkanjima. And yet…I can only think that fate led me to start a business related to Gunkanjima. The keyword here is "Industrial Heritage."
――So you were interested in industrial heritage?
Not at all. I will begin with how my life ended up with Gunkanjima. To begins with, around 1996, I began working at a hotel converted from the former Seikan (Aomori-Hakodate) ferry, the "Taisetsu Maru," which was docked in Nagasaki port. The Taisetsumaru had many ardent fans, and there was no end to the number of people who came from far away to see it again. Some were moved to tears when they saw it again and spoke of their love for the ship, while others were railway enthusiasts who came to see the ship because it was also a railway ferry. Eventually, a former captain of the ship came to visit from Hakodate and told me about the role the Taisetsumaru played in modern Japan and other various episodes.
Gradually, I came to realize that the ship was not just a mere ship, but the one and only ship in the history of Japanese shipping that embodied technical innovation under the theme of safe transportation. At the same time, it was an unexpected discovery that the ship had the added value of being an "industrial heritage" ship. Due to this keyword of "industrial heritage," I became interested in Gunkanjima.