PEOPLE
World Heritage Inscription: Report on the 2015 Celebratory Party Held in Bonn, Germany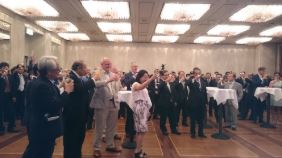 At the 39th session of the World Heritage Committee convened in Bonn, Germany, from June 28 to July 8, 2015, the decision was approved to inscribe the Sites of Japan's Meiji Industrial Revolution on the World Heritage list.
At a celebratory party held to mark the occasion, some of the primary promoters of the project spoke of their joy in achieving their goal and of the trials and tribulations to getting there.
Background of World Heritage Inscription
Address by Mr. Yuichiro Ito, Governor of Kagoshima Prefecture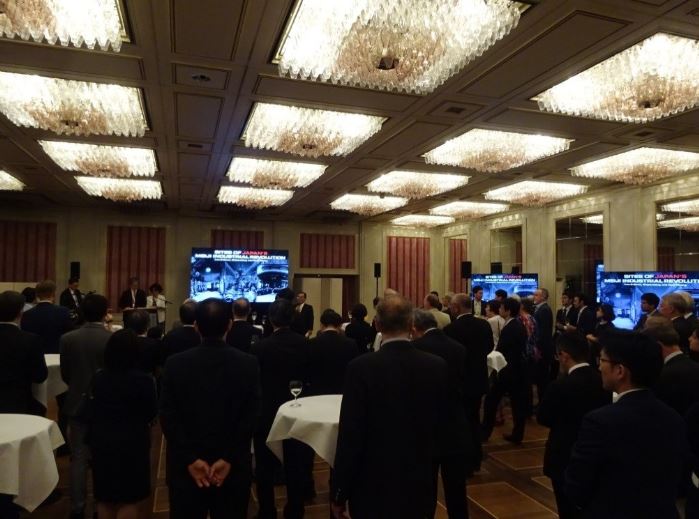 I am most pleased to report that the UNESCO World Heritage Committee decided today to inscribe the Sites of Japan's Meiji Industrial Revolution in its list. This is a momentous occasion marking nearly a decade of locally led efforts in the regions of Kyushu, Yamaguchi and elsewhere to promote this project. I share in your joy today.
My heartfelt thanks go to the people of the various government ministries and agencies, the specialists, domestic and foreign, and the corporate owners of the heritage properties who provided us with the guidance and support we needed to get us to where we are today. This inscription acknowledges the great accomplishments of our forebearers in laying the foundations for an industrialized Japan and is something in which the local communities of the inscribed sites can take great pride.
Hereafter, we will strive as one to conserve these sites so that they may be passed on to future generations and contribute to the revitalization of their local regions.