PEOPLE
Conserve and Use: Pioneering New Approaches for Operational Heritage Assets
Director and Managing Executive Officer, Hanshin Expressway Company Limited
Member, Board of Directors, National Congress of Industrial Heritage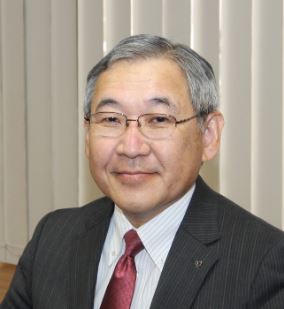 Expectations for educational tourism for senior citizens


What are your views on conserving and using the new World Heritage sites?
We need to focus on conveying the story, the historical context and value of each component in the series of World Heritage sites. The point is to tell the story as clearly and simply as possible. The components of the Sites of Japan's Meiji industrial Revolution do not, frankly, have a strong aesthetic appeal. Just looking at them is not going to convey their stories. These are old mines, dilapidated machinery and factories, objects that can be rather hard to figure out (laughs). They are not like the Eiffel Tower, for example, that anyone can see is a grand and beautiful object. That's the difficult part with this series.
Do you have any good ideas as to how to convey the historical significance?
In terms of tourism, I think we should be targeting senior citizens. As you may know, so-called "factory tours" are already popular among older people who are interested in history and historical systems. Some tourist agencies call these "social science tours for adults." We need to think of ways to get these people to visit our sites.
If you want people to come visit, you are going to have to find effective ways of disseminating information.
The National Congress of Industrial Heritage is currently making 3D laser scans and posting them on our website of such components as the giant cantilever crane at Mitsubishi Nagasaki Shipyard and Hashima Coal Mine, an artificial island referred to as Gunkanjima because of its resemblance to a battleship. I think this is an excellent project. I was first consulted about the 3D scans when I was still head of the Geospacial Information Authority and remember introducing specialists in the field. It is not just young people who are tech-savvy. Not a few senior citizens are well-acquainted with IT, so I think this is an effective approach.
In any case, we must disseminate information on the sites as far and wide as we can, domestically and to people overseas. We want the world to know about and appreciate the sites of Japan's Meiji Industrial Revolution. The more people who come to see the sites for themselves and experience their history first-hand, the more the local regions will be revitalized. I am especially hopeful that the sites will encourage young people. In particular it will be great if they learn invaluable lessons in community-building and nation-building from the pioneers who came before us
Thank you.

(Interview and text by Takeo Takashima)