PEOPLE
The Miike Area: How Coal Contributed to Japan's Modern Industrialization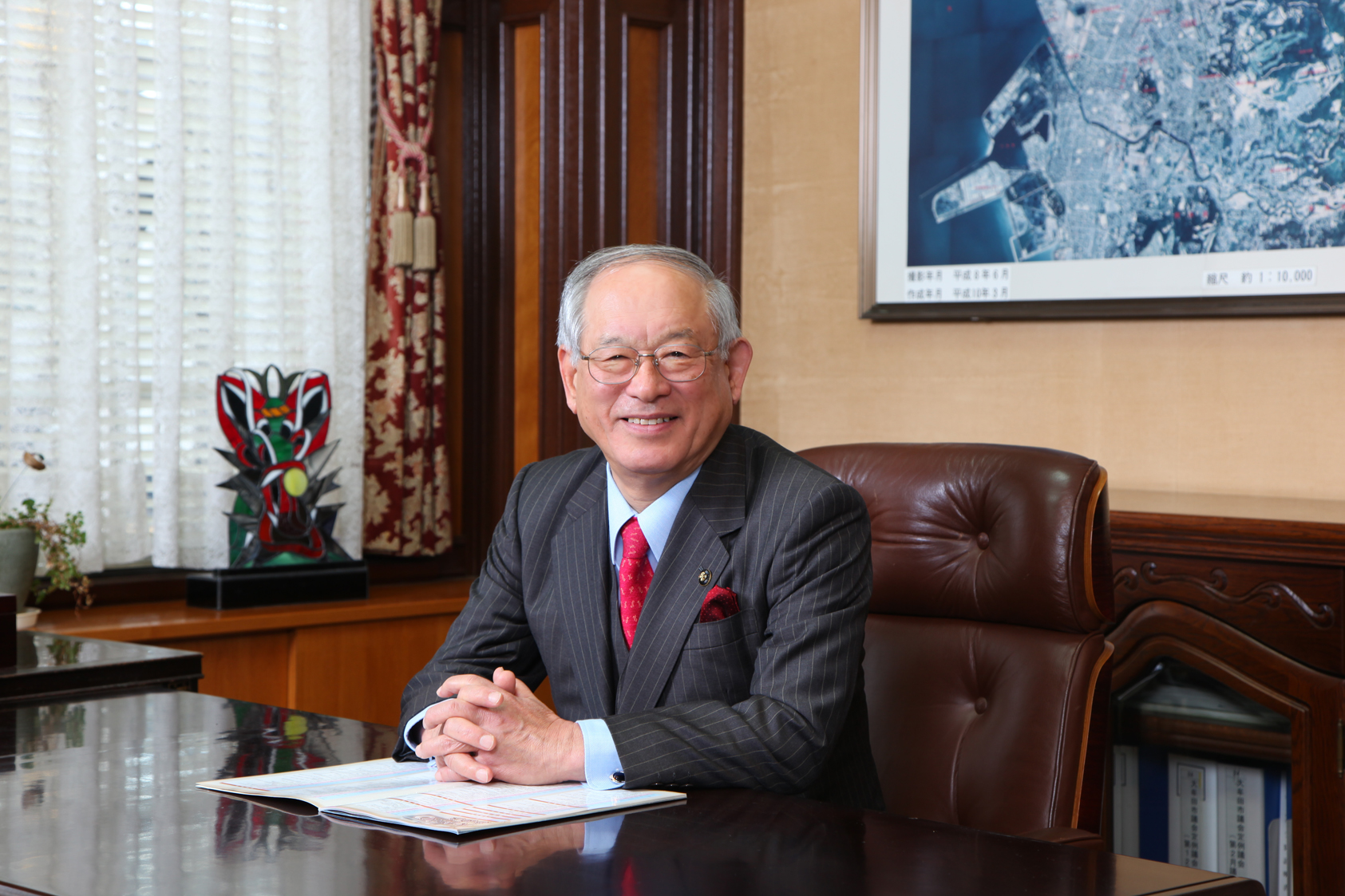 PROFILE
Born in 1943. After graduating from the Waseda University School of Political Science and Economics, First Department in March 1966, joined Mitsui Mining & Smelting Co., Ltd. in April. In October 1989, was promoted director of the company's Miike Office. In May 1991, was elected to his first term as a member of the Omuta City Council. Retired from Mitsui Mining & Smelting in September 2002, and from his position on the Omuta City Council in May 2003. Elected mayor in December of the same year. Has retained this position over three terms to the present day.
The Miike Area in the Sites of Japan's Meiji Industrial Revolution includes the following components: the Miyanohara Pit (Omuta City), the Manda Pit (Arao City and Omuta City), the Miike Coal Railway (Omuta City and Arao City), the Miike Port (Omuta City), and the Misumi West Port (Uki City).
Koga: The Sites of Japan's Meiji Industrial Revolution are a testimonial to the process by which Japan became a modern nation. Japan was the first non-Western country to ride on the wave of the industrial revolution and was able to modernize in little more than 50 years. This World Heritage series encompasses 23 component sites in eight prefectures and 11 cities that together trace the stages of Japan's exceptional and rapid industrial revolution.
The component sites in the Miike Area are testimony to a glorious history spanning the end of the Edo through the Meiji eras in which Japan secured foreign currencies by exporting coal, met domestic and foreign energy needs, supported modern industrialization, and later, after the Second World War, contributed to Japan's economic recovery by meeting the country's energy needs. The sites preserve intact the whole system of the coal industry, including the pits from which the coal was mined, the railway line used to transport the coal, and the ports from which the coal was exported. Omuta City boasts as well other important historical sites of Japan's modern industrialization, such as the remains of the Mikawa Pit, the former Mitsui Minato Club, and the coal trains used to transport the coal to the ports for shipping.