PEOPLE
The Sites of Japan's Meiji Industrial Revolution is a "World Cultural Heritage" and a "World Evolutionary Heritage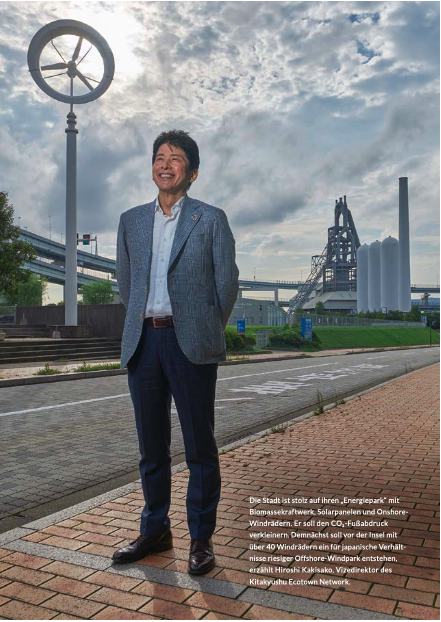 Director of NPO Association for Thinking about Satoyama
Director of National Congress of the Industrial Heritage
PROFILE
Born in 1958 in Aichi Prefecture (Nagoya City), lives and works in Kitakyushu City
Completed Nagoya Graduate School of Engineering, Department of Nuclear Engineering
Main career history:
Joined the former Nippon Steel Corporation (currently known as Nippon Steel Corporation with different Kanji) in 1983. Participated in the company's space theme park project named "Space World" and in 1988, since then has been consistently involved in the development of regional projects, including an urban development project in the Yahata Higashida area of Kitakyushu City. Served as a part-time councillor for the City of Kitakyushu and as a specially-appointed professor at the Graduate School of Kitakyushu City University. He has been involved in several projects: the Kitakyushu e-PORT concept of an 'information port,' the Higashida Cogeneration Project, the Smart Community Demonstration Project—which brought about an energy revolution—, and the registration of Sites of Japan's Meiji Industrial Revolution as a World Heritage Site
Regulatory reform was needed to turn operational assets into component parts.
Kato: We have known each other for a long time, but when did I first meet you, Mr Amioka?
Amioka: I became head of the department in charge in 2007, so I think it was around that time. It was a time when local authorities were still consulting with the steelworks about whether they could put facilities of those steelworks on the provisional list of World Heritage Sites.
Kato: So, it must have been around December 2007 when you made the re-proposal to the Agency for Cultural Affairs. Did you attend the symposium in Tagawa, Fukuoka Prefecture, in February 2008?
Amioka: Yes. But at the time, many people thought that it was shrines, temples or Mt Fuji that could become World Heritage sites, and so there was a simple question of surprise, or rather naivety, on the part of the former Nippon Steel (currently known as Nippon Steel Corporation) as a whole: 'How can something like this be a World Heritage Site?'
Kato: By something like this, you mean the factory?
Amioka: Yes. There was a concern that if the factory were to become a World Heritage Site, we would not be able to use it because it was an important cultural property, even though it was our production asset. There was no way to answer this question as no precedent existed.
Kato: The basic premise of a World Heritage Site is that the Agency must recommend it for Cultural Affairs, which means that its component parts are designated as important cultural assets or historic sites. The Agency has full authority over them. In such a situation, it becomes challenging to continue conventional production activities, and I think the Agency for Cultural Affairs is wary of the fact that even a single bench needs its seal. But on the other hand, I also felt a strong passion to remain a component part of the World Heritage Site.
Amioka: We were proud that the government-run Yawata Steel Works was one of the birthplaces of the Industrial Revolution, and we were keen to preserve the history of iron for future generations. Furthermore, we also recognised that we wanted to pass on something like the spirit of manufacturing to the younger generation. However, it is difficult when various restrictions are placed on this, so our initial stance was that if we were asked to give our answer at this point, we would say no.
Kato: Nonetheless, when we submitted our proposal to the Regulatory Reform Committee, including exemptions from the Cultural Properties Preservation Law, the Mayor of Kitakyushu, named, Kenji Kitahashi, gave us support and Mr Amioka, who was in charge of Yawata Steel, supported us as well. Without that, I do not think we would have been able to fight through it.
Amioka: We knew that it might be possible to change the regulatory framework, so we thought that if we could reach a consensus on this, we could register the site as a World Heritage Site. We discussed this internally. The head office understood the significance of registering the site, but the steelworks, which was in charge of the site, was cautious, as they did not want any disruption to production.
Kato: When we were wondering what to do, having hit a wall as to whether we could convey the charms of Yawata with just our main office, you mentioned the operational assets.
Amioka Yes. The repair shop, the blacksmith shop and the Onga River water source pumping station.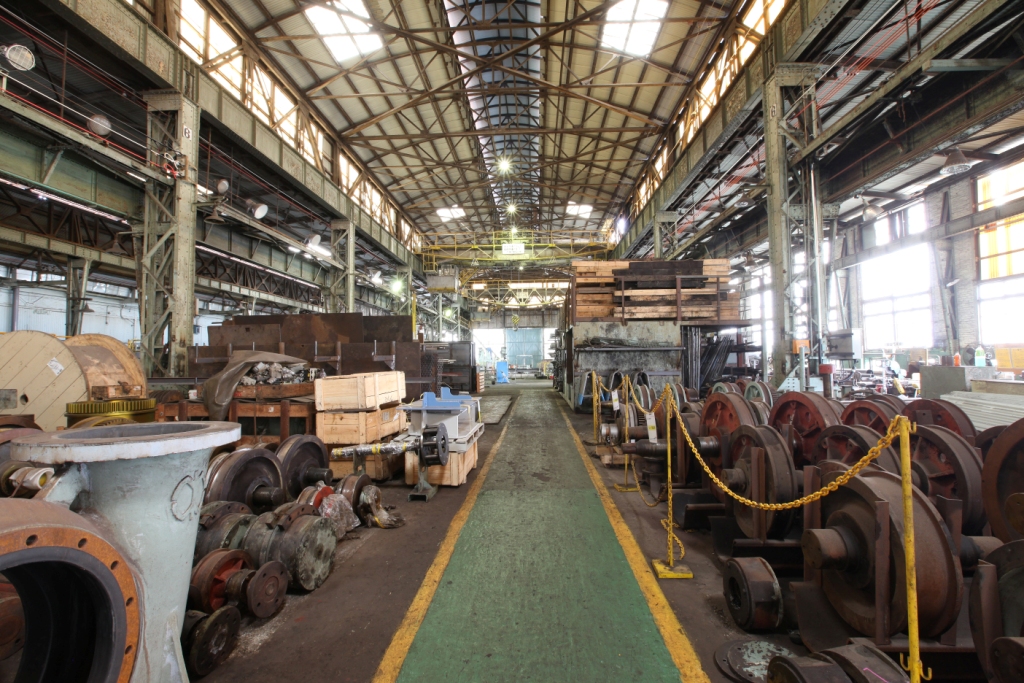 Kato: When I visited the Onga River water source pump, I found that the site was showing resistance, and I wondered if there was a consensus within Nippon Steel Corporation. I deeply understood the difficulties that Mr Amioka was going through.
Amioka: At that point, we were not confident in listing the operating assets. It came as a complete surprise for the people on site at the pumps because they thought that only the blast furnace and the central office were eligible assets. The pump room requires major remodelling work every 20 years, and there were fears that the next time the remodelling work needed to be done, it would be impossible to do so if the building was registered as a World Heritage Site. The atmosphere was such that they were very reluctant to comply.
Kato: That is true. Because the majority of industrial water is still supplied to Yawata, without that water, Yawata would die out. Considering the fact that many people's jobs depend on it.
Amioka: We started out with study groups, and we indeed went in from a very negative place. But as I mentioned earlier, they understood the significance of the registration at the root, so we continued with our public awareness campaign. We organised materials, such as digitising old photographs, and held a panel exhibition—on the ground floor of the old head office before it was relocated—called 'From Kamaishi to Yawata', which looked back on the history of steel manufacturing...... While we were working on that, a divine wind blew.
Kato: A divine wind, you say?
Amioka: A project was initiated by the Ministry of Land, Infrastructure and Transport to build a new monitoring facility and warehouse on the pump room site. The people in the pumping room were convinced that such a thing would never be allowed. Still, as a result of repeated discussions and some ingenuity, we devised ways of shifting the location and making it semi-underground. Thus, we were able to develop facilities that satisfied the functionality of the pumping room.
Kato: The design was changed to take into account the impact on heritage, wasn't it?
Amioka: Yes. I experienced that as long as you conduct a proper investigation and keep proper records, there are no problems. This led to the idea that the next time we had to modify the equipment, we could do it by having these kinds of consultations.
Kato: The people in the pumping room became a big support group during the process. I love going to the Yawata Steel Works and feel proud when I see the people working there. That is why I was very encouraged by their support because I thought it should be a World Heritage Site that they would be happy to see and that we should all work together to create.
Amioka Yes, I was very happy as well.