PEOPLE
Conserve and Use: Pioneering New Approaches for Operational Heritage Assets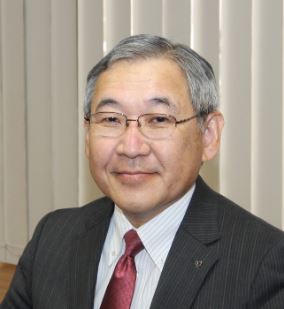 Director and Managing Executive Officer, Hanshin Expressway Company Limited
Member, Board of Directors, National Congress of Industrial Heritage
PROFILE
1953 Born in Osaka Prefecture
1979 Department of Civil Engineering, Graduate School of Engineering, University of Tokyo
1994 PhD in Engineering, University of Tokyo
Career highlights:
April 1979 Joins the Ministry of Construction (now Ministry of Land, Infrastructure and Transport (MLIT) after administrative reforms in 2001)
April 2003 Director, Road Department, Kyushu Regional Development Bureau, MLIT
October 2005 Director, Planning Division, Road Bureau, MLIT
July 2008 Director-General, Kyushu Regional Development Bureau, MLIT
January 2011 Director-General, Geospatial Information Authority of Japan, MLIT
July 2013 Retires from MLIT
June 2014 Director and Executive Managing Officer, Hanshin Expressway Company, Limited.
FY 2008 to 2011 Visiting Professor, Graduate School of Systems and Information Engineering, University of Tsukuba
In addition to your current position, you are on the board of directors of the National Congress of Industrial Heritage.
Tell us how you came to be involved in the Sites of Japan's Meiji industrial Revolution project.
In July 2008, I was assigned to Fukuoka to head MLIT's Kyushu Regional Development Bureau. I think my involvement in the project began soon after with a visit from Ms. Koko Kato, who is now the Managing Director of the National Congress of Industrial Heritage. She said she wanted to have Miike Port and other historical industrial facilities in the Kyushu and Yamaguchi regions inscribed as World Heritage sites and she wanted my help. That's how it all started.
What was your first reaction when you heard about the plan to apply for World Heritage inscription?
There was already a local movement then, led by the Kyushu Prefectural Governors Conference, to have the Sites of Japan's Meiji Industrial Revolution–at the time, the project was called the "Modern Industrial Heritage Sites in Kyushu and Yamaguchi" – and I knew about that.
According to Ms. Kato, Miike Port preserves the beautiful hummingbird-like layout of facilities with which it was built at the beginning of the 20th century, making it an extremely valuable property, not only in Japan, but globally. It was very important, she said with passion that it be conserved as a World Heritage site. It had never occurred to us that the port facilities for which we had oversight could be of such global historic significance. Miike Port continues to operate as one of Japan's major ports. We had never thought to view it as a historical and cultural asset. I remember how novel this was to me.