PEOPLE
The next generation of technological innovation is born from carrying forward history and culture. - Sites of Japan's Meiji Industrial Revolution open the way to "conserving while using"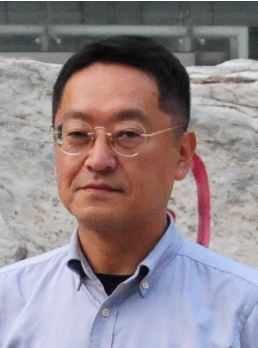 Executive Director of Kogakuin University
PROFILE
Born in Tokyo in 1960
Leaves doctoral program in architecture at University of Tokyo School of Engineering to join the Agency for Cultural Affairs in 1988
Serves as Education, Culture and Sports Technical Officer and Cultural Properties Investigative Officer in the Architecture and Other Sites Division of the Cultural Properties Preservation Department (now the Cultural Properties Department) before being appointed Professor of the Department of Urban Design and Planning of the School of Architecture of Kogakuin University in 1999
Appointed Executive Director of Kogakuin University in 2011. Subsequent to departmental reorganization, appointed Professor of Department of Architectural Design (current post)
Appointed Director of Kogakuin University in 2017.
Specializes in Japanese architectural history, and conservation and restoration of historical structures. Ph.D. and Qualified Architect of the First Class.
Q: It has been a long time since we last met. Professor Goto, it is my understanding that you effectively served as a personal instructor and advisor to Executive Director Koko Kato of the National Congress of Industrial Heritage from prior to the establishment of the "Sites of Japan's Meiji Industrial Revolution." How did you come to know and work with Ms. Kato?
I believe we first met in the early part of the 1990s. This was even before she had published her book Sangyo isan [Industrial heritage] (Nihon Keizai Shimbun-sha, 1999). Ms. Kato contacted the Cultural Agency with this query. "I want to know more about the conservation of cultural properties related to Japanese industries." At the time, I was working in the Cultural Properties Preservation Department as an investigative officer on cultural properties. It was in this capacity that I began to work with her. In 1990, the Cultural Agency had launched a national survey of Japan's modern cultural properties, which entailed prefectural surveys of architecture and structures related to industry, transportation, and civil engineering. One of the objectives of the program was to identify and designate important cultural properties in these fields. By coincidence, my superior was unavailable for some reason, and the task of responding to Ms. Kato was assigned to me.
I believe Ms. Kato had just recently returned from study at Harvard University. She cited various ongoing projects in Europe and the United States, including her own study of Lowell National Historical Park in the United States, and was anxious to know, "Why has Japan not acted to preserve its industrial heritage?" Her line of questioning was very direct and sharp. (Laugh) So, I explained what was being done in Japan and where we stood at the time.
Q: That was the start of more than two decades of collaboration. It seems that from the very beginning you had been unwittingly drafted into becoming a personal advisor to Ms. Kato in her surveys and research activities. (Laugh) What was your impression of Ms. Kato at the time?
Extremely enthusiastic–that was my impression. What remains vividly in my memory is the vast scope of her interests and that she had so many questions to ask. "Something like this would be so easy to accomplish in other countries. Why does it have to be so difficult in Japan?" Her questions went straight to the heart of the matter. (Laugh) But I avoided answering her questions on the spot. My preferred method was to put her in touch with experts in fields that were of interest to her. This included such experts as the Japan National Trust's Junichi Yoneyama (currently, Executive Director of the Yokohama Heritage Association) and the late Keiichi Shimizu of the National Museum of Nature and Science. I would say to her, "Please do the research on your own, and come back if you still have some unanswered questions." That was the method that I took.
Normally, you would expect this to be enough. But Ms. Kato was very different. She came back again and again with more questions. She took her research very seriously and if this led to new questions, she would pursue the matter with absolute determination. She was quick to respond and was eager to act. I had no choice but to cope with her queries with the utmost earnestness. It was the first time that I had come across anyone like this. (Laugh)
Q: This process must have continued over several years until the completion of her book Sangyo isan. Can you share with us some impressions of what went on during those years, or your thoughts on seeing her completed book?
At the time, I was engaged in designating important cultural properties in the areas of modern architecture and structures. I was also busy working on instituting a new system for "registered tangible cultural properties (structures)." In the process, we visited many companies to request their cooperation in registering and designating cultural properties. We also negotiated with the Ministry of Finance and what was then the Ministry of Home Affairs on matters related to revising the tax codes and amending laws. In the process of responding to Ms. Kato's many questions, we engaged in a great deal of discussion on Japan's industrial heritage sites and other heritage sites related to Japan's modernization. I think that this helped both of us develop a higher awareness of the issues on hand.
When I held her book in my hands for the first time, this is what I said to myself: "Finally, we have come to an age in Japan where books of this type are being published!" Somewhere inside my head, I always thought, "This is going to take more time." So frankly, I thought, "This is amazing!"