PEOPLE
The Sites of Japan's Meiji Industrial Revolution is a Great Teaching Aid, and Various World Revealed by Looking Into It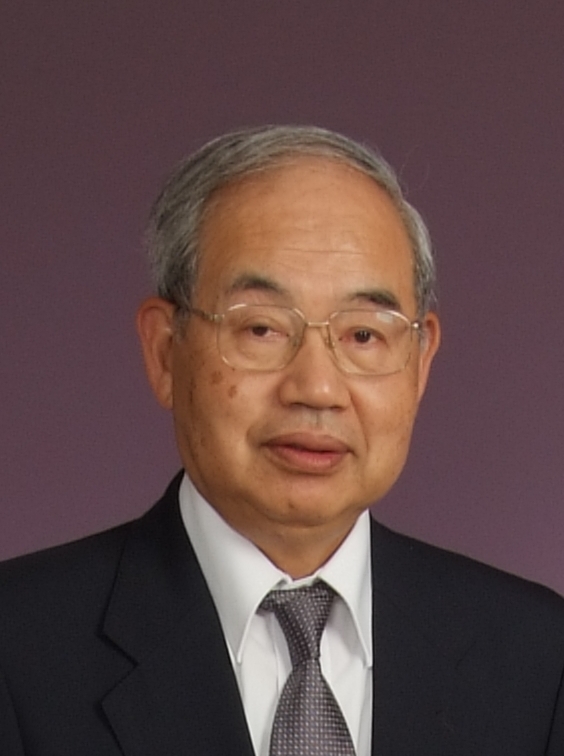 Team Member of the Industrial Project Team Office for the Promotion of World Heritage Listing under Cabinet Secretariat
PROFILE
1946 : Born in Tokushima Prefecture
1970 April : Graduated from the University of Tokyo, Faculty of Economics
1970 May : Joined Nippon Steel Corporation
1992 November: Deputy General Manager, General Affairs Department, Yawata Steel Works of
Nippon Steel Corporation
1997 January: Specialized Manager, Urban Development Division, Nippon Steel
Corporation (stationed in Yawata)
2011 October: Commissioned by Nippon Steel Corporation, Yawata Steel Works, in charge of research work related to the Sites of Industrial Modernization
2015 April: Continues to be in charge of World Heritage-related work as a contract
employee of Nippon Steel Corporation's affiliated company
2015 September: Retired from the affiliated company
From 2013, May Joined the Industrial Project Team Office for the Promotion of World Heritage Listing under Cabinet Secretariat
――I would like to ask you about your first encounter with Koko Kato, Director of the Industrial Heritage Information Center.
When Ms. Kato first visited Yawata Steel Works, I thought she was joking about the World Heritage registration. Not only me, but everyone else was skeptical as well. That is when I heard that Ms. Kato came on a sightseeing bus accompanied by members of the travel media and toured the Higashida Blast Furnace No. 1. I think the steel mill took it as a sign that Ms. Kato's team are trying to prey on a historical asset that our predecessors had worked so hard to create, and the people of the works were rather cautious and did not even provide them any guide around the facility.
About two months later, this time, Ms. Kato drove herself, with the late Mr. Stuart B. Smith—a big man and the Secretary General of the International Committee for the Preservation of Industrial Heritage (TICCIH)—in the passenger seat of a small car she had rented at the airport. I thought to myself, "Why did she not just ask the city for a car to pick her up?" But I felt Ms. Kato's humility. I met Ms. Kato and listened to her story, read her books, and learned that she is a more serious person than I had expected. She was also very passionate, so I was drawn right into her life.
――So that was where the exchange began?
Yes, it did. At the time, I was in charge of survey work for industrial modernization related to the Yawata Steel Works. However, I was a contract employee hired after I had retired, so I was not in a position to express my opinions or give advice publicly on behalf of the company or the Yawata Steel Works. Nonetheless, I was personally pulled into by Ms. Kato's single-mindedness and cooperated with her in various inquiries to the extent of my ability. That is where I found many things that were intellectually stimulating.
For example, in regard to the fact that Ms. Kato was accompanied by travel-related media, she said that if the site were registered as a World Heritage site, it would help revitalize the city. I, for example, thought that culture is simply culture and that it is a separate issue from regional revitalization correlated with tourism and other economic benefits. Nevertheless, Ms. Kato was equipped with a strong conviction: "That is not the way to move the conversation forward. We need to move things forward while borrowing energy from various people," and I remember being convinced that she had indeed inherited the DNA of a stateman.
For a variety of reasons, the process of registering the site as a World Heritage site this time around required cooperation not only from academics and government officials, but also from companies and people formerly employed by companies. I was chosen as one of them, and I was very lucky to have met Ms. Kato and become involved in the Heritage of Industrial Revolution. It may be unfair to the company, but I realized that I was better suited to exploring what others did not know than to being in the business world, and when it came time for me to graduate as a white-collar worker (salaried employee), I spent many fulfilling days relearning and applying the knowledge I had gained at university.
――Mr. Suga, have you always been interested in the heritage of modernization?
Not since I was young. It started when I was in charge of a real estate-related project at Nippon Steel Corporation to develop and dispose of idle land at the Yawata Steel Works, and I noticed that there were historical documents buried among the real estate-related documents.
Among the legal rights issues of real estate, coal and iron ore mining rights were included there. I happened to be working for a sub-subsidiary that managed the real estate of Yawata Steel Works, and when I was looking through old documents that had been entrusted to me for management, I came across some historical documents with the signatures and seals of historical figures such as Takeaki Enomoto, Jutaro Komura, Hisaya Iwasaki, and others who I knew only from textbooks. The meaning of the phrase, "Iron is the Nation," was vividly conveyed to me at this moment.

Photo: Nippon Steel Corporation, Kyushu Works Yawata Area