PEOPLE
Calling on 21st Century Satsuma Students to Build the Future! Shuseikan Serves as a Source of Information about Sightseeing in Kagoshima
Governor
Kagoshima Prefecture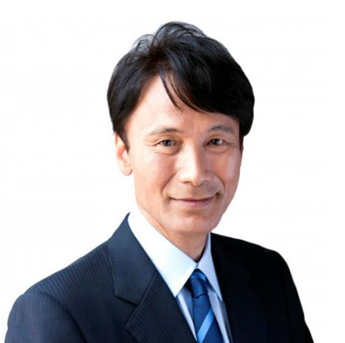 ■Connecting with overseas locations including Manchester in the UK to promote friendship agreements and exchange among young people
Ms. Kato: Yes, Shuseikan was one of Japan's starting points as a manufacturing nation, wasn't it? And, in a related move, I understand that you've recently been focusing resources on reviving the idea of the "Satsuma Students."
Mr. Mitazono: Yes, that's right. The Satsuma students were 15 young retainers of the Satsuma clan who were sent to Britain as visiting students after Satsuma's defeat in the Bombardment of Kagoshima. The students were sent, in violation of Japan's national ban on overseas travel, to learn about Britain's technologies and social setup. One of their leaders was Tomoatsu Godai, who was later catapulted to fame by an NHK morning drama.
Following this example, the prefectural government planned an international exchange project called the Meiji Restoration 150th Anniversary Satsuma Student Exchange Project during this fiscal year. In July we sent a group of 15 high school students selected from across the prefecture to the UK. Once there, the high school students experienced some of the same places as the Satsuma students who had studied in Britain toward the end of the Tokugawa shogunate. For example, they visited University College London of the London University where the former Satsuma students had studied and were shown the records of their results, which still remain. In the city of Manchester, they observed the spinning machines of the day. The aim is to offer young high school students who will be the citizens of the future the opportunity to accumulate a wide range of experience.
Ms. Kato: I'm sure it was an unforgettable experience for them. In fact, I myself have visited Manchester, which was a thriving textile-making city. It's a lovely, quaint place, where industrial heritage sites such as the spinning mills of old have been incorporated into the modern cityscape as historical monuments.
Actually, Shuseikan had a spinning mill that had adopted Western textile technology even earlier than the Tomioka Silk Mill. From that point of view, Manchester and Kagoshima have a connection through the textile industry as well.
Mr. Mitazono: And, it was the Satsuma students who forged that connection. Not long ago, I visited Manchester and the London Borough of Camden and met their respective mayors, signing friendship agreements to commemorate the 150th anniversary of the Meiji Restoration. We agreed to engage actively in exchange among young people, and we've just started looking into the details of potential projects.
Ms. Kato: That sounds like a fantastic initiative. I look forward to seeing the results. It would be great if this could provide the opportunity for direct flights to be started between the UK and Kagoshima. There are quite a few people in the UK who are fond of Satsuma, so maybe this could be our chance.
Mr. Mitazono: That's right; I'd be delighted if there was any airline that could run direct flights. However, apparently, in the UK "satsuma" is the word used for mandarin oranges.
Ms. Kato: What I heard was that they started using the word "satsuma" for Japanese mandarin oranges during the reparations negotiations following the Bombardment of Kagoshima.
I recently gave a speech in Ottawa in Canada, and after the speech, a Chinese student studying abroad in Canada came up to me and said, "It's my dream to be a Satsuma person." It surprised me because he'd said "Satsuma person," rather than "Japanese person" [laughs]. That's how well Satsuma is known all over the world.
Mr. Mitazono: Well, that's good to hear.
Ms. Kato: Yes, it's because Satsuma is synonymous with the modern history of Japan. I look forward to seeing you do even more to publicize Satsuma and raise the region's profile.
Mr. Mitazono: As explained previously, Kagoshima's prefectural government is currently working with the national government and the Okinawa prefectural government to have Amami-Oshima Island, Tokunoshima Island, the northern part of Okinawa Island and Iriomote Island, registered as UNESCO natural World Heritage sites. This year the IUCN (International Union for Conservation of Nature) recommended that we postpone the registration of these sites, but the prefectural government is continuing its efforts to have the sites registered in 2020, when the Tokyo Olympics and Paralympics will be held.
Ms. Kato: If it happens, then Kagoshima will have three World Heritage sites: the Sites of Japan's Meiji Industrial Revolution, Yakushima, and the Amami Islands. That would make it unique as a region.
Mr. Mitazono: At the very least, this prefecture would be the first region to have two natural World Heritage sites. It's going to be later than originally planned, but if registration happens at the time of the Tokyo Olympics, it could have even more of an impact. Looking at it that way has revived our motivation.
Ms. Kato: In that case, even more benefits in terms of inbound tourism could be expected, don't you think?
Mr. Mitazono: The Abe administration is putting effort into boosting tourism, as well as promoting exports of agricultural and fishery products, and this registration offers a once-in-a-lifetime boost for this prefecture blessed with resources not only in terms of tourist attractions, but also in terms of agriculture, forestry, stockbreeding, and fishery.
In addition to historical and cultural heritage sites, such as the Sites of Japan's Meiji Industrial Revolution, and natural heritage sites such as Yakushima and the Amami Islands, Kagoshima also boasts lots of hot springs, and the highest production volumes in Japan for yellowtail, great amberjack, and eel. And, in addition to Kagoshima Kurobuta pork, it has Japan's best Kagoshima Kuroushi beef. It ranks third among Japan's prefectures for agricultural production value. There is no other prefecture that ranks number one in Japan in so many food-related categories. From this point of view, I take pride in the fact that this really is a prefecture of value. I would like to use the benefits of inbound tourism as a means of further increasing exports of this wealth of agricultural and fishery products.
Ms. Kato: Yes, it's true to say that the word "wagyu" is now understood throughout the world. Recently I was surprised to see "wagyu" on a restaurant menu in Washington DC.
Mr. Mitazono: But it's not necessarily produced in Japan, is it? In Australia they're taking advantage of the worldwide popularity of wagyu and putting effort into branding wagyu to export it as "Australian wagyu." And Kagoshima Prefecture exported authentic Kagoshima wagyu to Australia first of all. Most of the Japanese wagyu exported to the rest of the world is produced in Kagoshima Prefecture, you know. That applies to exports to North America, Hong Kong, and Taiwan as well. Admittedly, it's expensive, but the quality is in a league of its own. I think it goes to show that consumers who demand this sort of high-quality meat are increasing steadily all over the world.
Ms. Kato: I see. It's an impressive strategy to focus on the top of the market by offering high-quality wagyu to those looking for beef as a means of winning in the marketplace. You could say that Satsuma has always had the DNA needed to change Japan.