PEOPLE
Calling on 21st Century Satsuma Students to Build the Future! Shuseikan Serves as a Source of Information about Sightseeing in Kagoshima
Governor
Kagoshima Prefecture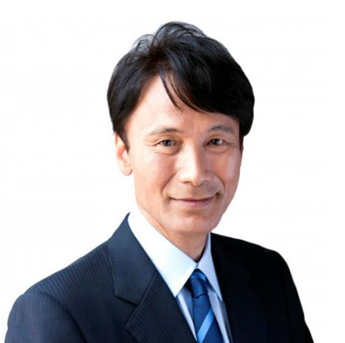 ■Back to Satsuma!—Now is the time to learn from our predecessors' foresight
Mr. Mitazono: One always has to be reading the future ahead of others. It's the same for tourism as well. These days the conventional approach of just waiting to welcome people who turn up no longer applies. Now we must be the ones who take the strategic initiative to work out how we can persuade people to visit.
So, how do we get people to come? PR to attract them is important, and it's probably also necessary to hold various events. But I personally think what's most important is town planning. For example, in places like Paris or Sydney the streets themselves are attractively designed. From that point of view, Kagoshima still has a long way to go, given that there's not much to see other than Sakurajima and Shiroyama.
Ms. Kato: But if you enter Kagoshima from Kinko Bay, for example, the way it faces onto the calm sea looks very beautiful.
Mr. Mitazono: Yes, our plan is to make the area around Kagoshima Port into a beautiful sightseeing spot as a means of engaging in more attractive town planning that makes the most of Kinko Bay and Sakurajima. I think we need to undertake the kind of town planning that makes tourists who visit from Japan or overseas think "I want to go there again," or tell their friends and family "It's great there; you should go."
Ms. Kato: If the World Heritage registration of the Amami Islands that you mentioned earlier actually comes about, that will add another attraction, won't it?
Mr. Mitazono: That's right, but I think we need to come up with even more ideas and keep striving to move forward. If we don't, both the Segodon boom and the Meiji Restoration 150th anniversary boom will be no more than flashes in the pan. What I say whenever there's a chance is "Back to Satsuma!" Now more than ever we need to learn from the foresight of our predecessors who brought about the Meiji Restoration. And surely we citizens of Satsuma are best placed to do that.
That, more than anything, is what I'm communicating to the children who will build our future. The other day we held a ceremony to commemorate the 150th anniversary of the Meiji Restoration, inviting a large number of children. We need them to become talented individuals who will be responsible for the 200th anniversary of the Meiji Restoration. We send the Satsuma students overseas for the same purpose. I want this year of the Meiji Restoration's 150th anniversary to be a year of opportunity, when we ourselves think about the future of Satsuma, as our predecessors did in the past. I'm really determined that we should do this. For that reason too, it's wonderful that we have World Heritage sites in the form of the Sites of Japan's Meiji Industrial Revolution.
Ms. Kato: Now I'm really looking forward to seeing Satsuma go on to ever greater things. Thank you very much for sparing some of your valuable time to talk with me today.
(Interview: Koko Kato (interviewer) & Takeo Takashima; Writing: Takeo Takashima)