PEOPLE
The Genesis of Japan's Rise as an Industrial Nation: Preserving the Sites of Japan's Meiji Industrial Revolution for Future Generations
Chairman of the Consortium for the World Heritage Inscription of Modern Industrial Heritage (Kyushu-Yamaguchi) and governor of Kagoshima Prefecture (as of 2015)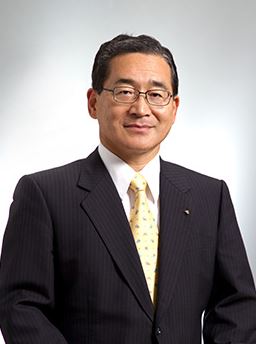 There appear to have been a number of names for the project before you finally settled on "Sites of Japan's Meiji Industrial Revolution."
Ito: That was because we kept reviewing and changing the heritage site components. An application for tentative listing of the "Modern Industrial Heritage Sites in Kyushu and Yamaguchi" was submitted to the Agency for Cultural Affairs in November 2006. After additional repeated studies made with experts from overseas, our consortium was joined by the cities of Kamaishi in Iwate Prefecture and Izunokuni in Shizuoka Prefecture. Because of this, when we submitted our proposal to the Cabinet Secretariat in April 2013, we changed the title to "Japan's Modern Industrial Heritage Sites: Kyushu-Yamaguchi and Related Areas." As it happened, by the time the Japanese government submitted a proposal to UNESCO, the name had changed again to "Sites of Japan's Meiji Industrial Revolution: Kyushu-Yamaguchi and Related Areas." (NOTE: On May 4, 2015, upon the recommendation of the International Council on Monuments and Sites (ICOMOS), the proposed subtitle was changed to "Sites of Japan's Meiji Industrial Revolution: Iron and Steel, Shipbuilding and Coal Mining."
 As you can see by these changes in the proposal name, our most difficult task was deciding on the heritage components. This burden was primarily carried by our overseas expert advisors, including Sir Neil Cossons, Dr. Stuart Smith, and World Heritage consultants, Mr. Michael Pearson and Mr. Barry Gamble. These people formed a team and carefully researched each and every one of Japan's proposed industrial heritage sites, finally selecting 23 sites. Their work was phenomenal, particularly in the beginning when they visited every site on a grueling schedule.
Their expert and appropriate advice at an early stage in the project was a major factor in securing World Heritage designation for the Sites of Japan's Meiji Industrial Revolution. Thanks to their contribution we were able to draft a clearly defined concept and decide on the components and present our proposal for World Heritage inscription with confidence that it would be accepted.
The Cabinet Secretariat eventually formed its own special group to promote the registration.
Ito: Yes, we started out as a local project, but it was later elevated to a national project.
 The Sites of Japan's Meiji Industrial Revolution include such currently operating facilities as the Nagasaki Shipyard & Machinery Works, Yahata Steel Works, and the Port of Miike. Applying the provisions of the Act on Protection of Cultural Properties in these cases would have hindered their activities, but, thanks to the hard work of Ms. Koko Kato, a framework was created similar to those being implemented overseas to preserve industrial heritage sites through laws specific to ports, landscapes, rivers and the like. And this in turn led to the creation within the Cabinet Secretariat of a group to promote World Heritage inscription.


How did you and Ms. Koko Kato work together to develop this project?
Ito: Ms. Koko Kato says that she first became aware of industrial heritage sites when she was a graduate student at Harvard. She first approached me in 2005 with her idea for preserving Japan's industrial heritage sites as World Heritage. She works remarkably fast and when problems arise always knows exactly when and who to talk to for effective solutions. She would contact me when necessary and I always endeavored to oblige.
What were your thoughts when Japan's proposal was approved at the World Heritage Committee meeting in Bonn, Germany?
Ito: This was a project led by numerous local governments in Kyushu and Yamaguchi Prefecture over a period of nearly 10 years. I was overjoyed to see our collaboration bear fruit in this way. My first reaction was to share this joy with the people of the relevant ministries and government offices, the experts in Japan and overseas who assisted us, the corporate owners of the heritage sites, and the many other people who had worked so hard for so long.