PEOPLE
The Genesis of Japan's Rise as an Industrial Nation: Preserving the Sites of Japan's Meiji Industrial Revolution for Future Generations
Chairman of the Consortium for the World Heritage Inscription of Modern Industrial Heritage (Kyushu-Yamaguchi) and governor of Kagoshima Prefecture (as of 2015)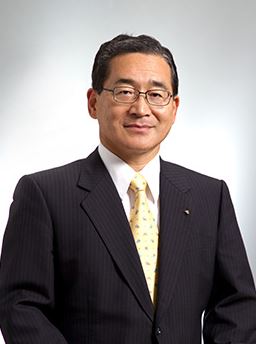 At the World Heritage Committee press conference, you said that the World Heritage inscription of Japan's industrial heritage sites was a recognition of the valiant pioneers who built the foundations of Japan's industrial development and would surely become a source of pride for the communities where the sites are located.
Ito: These heritage sites have global value as well. The local communities where they are located must collaborate to preserve them and at the same time ensure that the heritage sites will play a role in their regional development.
 There are still many industrial heritage sites that were not included as World Heritage components but that are nevertheless of great value. We have endeavored to link the sites in Kyushu to portray a comprehensive portrait of Japan's industrial past and future. Our hope is that based on this concept, new tourist routes will be developed leading to new interactions that will help to revitalize local communities. The inclusion of operating facilities as World Heritage sites is extremely unusual and a truly precedent-making case. In the future those who hope to have similar operating properties inscribed as World Heritage sites are certain to come to see the Sites of Japan's Meiji Industrial Revolution.
What activities will the Consortium be undertaking hereafter?
Ito: We will be working on unifying conservation and management policies for all of the industrial heritage components and will continue to collaborate closely with the central government and local administrations.
Your foresight, collaborative stance with other regional leaders, and ability to advance major projects brings to mind the Satsuma hero, Shimadzu Nariakira.
Ito: There was no precedent to work from and the project took a good decade to bear fruit, but there was not a moment of waste in all that time. Working in conjunction with the central government, we were able to tackle each aspect of creating a system, identifying appropriate projects and finding solutions to the lack of financial resources and procedures of the various local public entities that were involved. It was no easy task to handle all of this, but one of the reason's the project finally succeeded is that we had excellent people in all the right places. And much is owed to Ms. Koko Kato's ability to drive these people.
  Heavy industry, iron and steel making, shipbuilding, and the coal industry all played important roles in advancing Japan's industrialization. I participated in this project because I felt it was important to acknowledge this and because we should take pride in Japan's standing as an industrialized nation. The inscription of the Sites of Japan's Meiji Industrial Revolution in the World Heritage List encourages us to look back at the origins of Japan's industrialization. I am convinced this will be a major contribution to Japan's future growth and development and the revival of Japan's strong economy. The Sites of Japan's Meiji Industrial Revolution have special significance as points of reference as Japan strives once again to revamp and reinforce its standing as an industrial nation.