PEOPLE
"850 years of historical records" along with Nirayama reverberatory furnace that ought to be passed down to future generations. ~The long-awaited new storage warehouse is completed and it has encouraged preservation, restoration, and utilization~
Representative Director of Egawa Bunko non-profit incorporated foundation
The 42nd head of the Egawa Family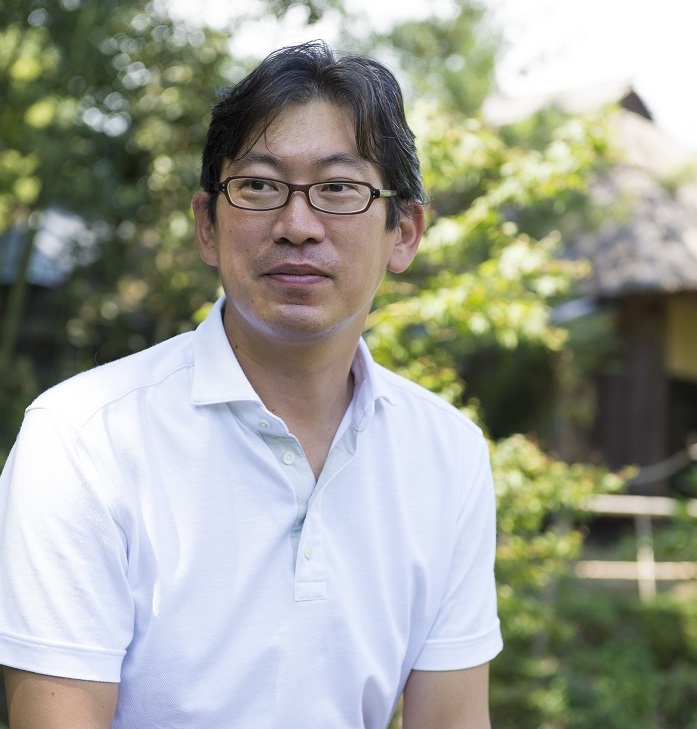 ■The upcoming challenge is "how to link the historical heritage and tourist attractions of the region to the World Heritage Site."
---I would like to ask Ms. Kato: there are many other valuable related heritages that cannot be cut off from the 23 constituent assets of the "Industrial Revolution Heritage of Meiji Japan" like the Egawa residence. As the National Council for Industrial Heritage, how do you plan to promote these in total or in particular?
Ms. Kato: Of course, based on the interpretation strategy in various places, we are promoting efforts to introduce the full history using the AR map and app of the each area's "Industrial Revolution Heritage of Meiji Japan" and routes to these sites. In the case of Nirayama, I would like to work with the local government to feature the Egawa manor along with the reverberatory furnace. Although it will probably be after next year, I would like to create a route map based on the "Egawa historical view" that connects places like Tokyo and Odaiba.
There are many angles to look at this history. If you reexamine the "Industrial Revolution Heritage of Meiji Japan" from the viewpoint of "coastal defense," it depicts a different tale. Nagasaki Bay, Kinkouwan, and Bakan Straits are also important coastal defense bases in the archipelago. There was a high threat to the coastal defense of the castle of the powerful southwestern domains, which was located close to the continent since the Western ships were often sighted. In order to protect the Shogunate and Shogun's family, the defense of Edo Bay was a top priority. Nevertheless, Edo has been protected by the Pacific Ocean for more than two centuries, so it is undeniable that the sense of threat was lower than that in the powerful southwestern domains. That is why the invasion of Edo Bay by the East Indian Squadron of the United States has impacted the era greatly. Within the Shogunate, Hidetatsu Egawa strongly felt the threat towards coastal defense and has been taking the defense of Edo Bay more seriously than anyone else. With limited information on Western science, he investigated the international situation utilizing a small window of Nagasaki. He challenged Western science through trial and error, relying on information solely from books from Dejima. Hidetatsu ought to be acknowledged and passed down eternally as an important asset of mankind: for his desire to care for the nation, and his aspiration and fortitude in challenging science with just Dutch textbooks.
Mr. Egawa: Nirayama is a calm and laid-back land, but it is also an area surrounded by the sea of Izu. Hidetatsu was rooted to such a land, and thus, his awareness of "coastal defense" may have been born. When one looks back on history, a variety of perspectives shows up. For example, in Nirayama, there are also the ruins of Nirayama castle which was the residence of Houjou Souun. I hope that we can expand our perspective and promote initiatives that will introduce the rich history of each region. Especially since there is the impression that the reverberatory furnace is the only one that is being spotlighted currently.
Ms. Kato: Yes, in fact, there was a factory that cast cannons even around the area of reverberatory furnace. Rather than just introducing reverberatory furnace alone, it is also necessary to convey history in more detail and to provide the whole picture: "in this location far from Edo, there was a military factory to protect the shogunate and the town of Edo." Of course, it is briefly introduced in the Guide Center using materials and videos of the past.
By the way, what kind of work did you do yourself?
Mr. Egawa: I am doing architectural design.
Ms. Kato: Of course you specialize in the department of science. I surmise that for generations, the Egawa family seems to be passing down the temperament to strive for science and to challenge new things.
Mr. Egawa: It is true that my father's brother, my uncle, majored in electricity-related field at the dawn of semiconductors. My father, who died about ten years ago, was a medical researcher and was studying immunotherapy that was not yet accepted at the time.
Ms. Kato: I see. Not only semiconductors but also immunotherapy; it is indeed a family that pursues and challenges new science. I would like Mr. Egawa to continue to lend us help and support. I was able to hear such a pleasant story today. Thank you very much.
(Interview: Koko Kato (interlocutor), Takeo Takashima / Writing: Takeo Takashima)