PEOPLE
We would like to Establish a "New Local Studies" that will be transmitted to the Outside World.
An Associate Professor of the Faculty of Science and Engineering in Iwate University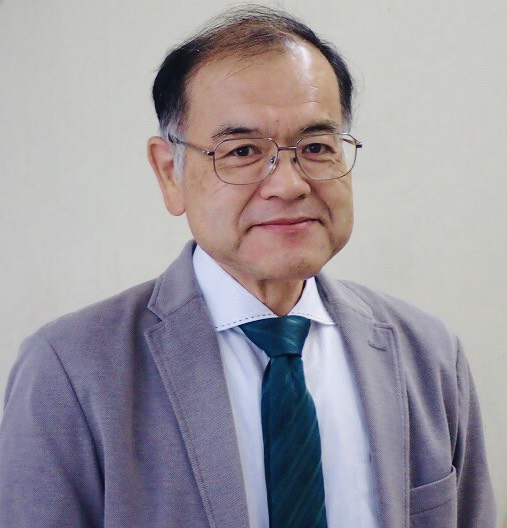 ■Efforts Must Be Made to Ensure That People Truly Understand the Meaning of "Component Part"
--Do you also give lectures on industrial heritage at Iwate University?    
Onodera I am currently teaching a course called "History of Science and Technology," in which I talk about the manufacturing of iron in Kamaishi for about an hour.
--How is the reaction of the students to the course?
Onodera To be honest, I do not think they are very interested (laughs). Young students tend to be more interested in the latest technology. In that sense, it is a difficult topic to teach. Even so, I try to tell the students that "they can understand the direction the future society is heading towards if they know about the past trends in technology and society," but I am not sure to what degree they actually understand.
--I have been to Kamaishi only once for an interview. I went to Kamaishi once to cover a branch factory built in Kamaishi by a small business located in Ota City, Tokyo. I asked the president of the company, "Why did you build a factory in such an inaccessible place?" The company was a manufacturer of forging products, a typical example of a 3K workplace (it refers to a blue-collar workplace that has a working environment with three points starting with the letter K: Kitsui (hard-working), Kitanai (dirty), and Kiken (dangerous)). The president responded, "It is the people, the people. The people of Kamaishi take pride in their work related to steel, and people with talent come to a town factory like ours." This made a strong impression on me, and I often wondered if this was what he meant by local pride.
Onodera At its peak, Nippon Steel Corporation had about 20,000 employees, but now there are only about a few dozen left, and the population of Kamaishi City, which was close to 100,000 in the past, is now less than 40,000. From looking at this, it is nothing more than a deserted country town. However, there was once a time of great glory here, and the local people are proud of that fact. I think this is similar to the people of England. Kamaishi, known for being one of the birthplaces of the industrial revolution in Japan, and England, where the industrial revolution was accomplished, may have something in common, such as the negative factor of the weakening of industries.
--This is perhaps the pride that is imprinted in our genes, is it not? From this point of view, it is important to educate the children who will be responsible for the future about "local studies" and other long-lasting, steady activities to raise awareness, but I feel that every region with its own component parts is facing similar problems.
Onodera In order to solve the conflicting issues of preservation and utilization for local revitalization, there is a limit to the efforts of the local people alone, and it is necessary to promptly systemize these issues. For example, if local residents who are working as volunteers can be paid properly for their activities, it may actually function as a job and lead to continuous activities.
 It is also important to make efforts to have people properly understand the meaning of the component parts. I hope that the historical significance of the Hashino Iron Mine will be reconfirmed from the perspective of "the pride of Kamaishi as seen from the perspective of Japan as a whole," rather than simply "the pride of Kamaishi as a local community," and that the value of the mine will be widely conveyed not only to Japan but also to the world.
 This is also true for all the regions that have component parts of their own. It is important to create a system that allows local people to properly understand the role that each region played in the industrial revolution of Japan. Without this understanding, the true value of this World Heritage Site will not be understood.
--Lastly, the Jimukyoku (an administrative department established in a national or local governmental organization (usually a collegial one) to handle its affairs) would like to ask you for any advice on the content of the exhibits at the Industrial Heritage Information Center that you visited the other day.     
Onodera As I mentioned before in the working group in regards to the Center, while the panel displays are done in an excellent way, I felt that it would be easier for visitors to visualize and better understand the exhibits if there were more "real" exhibits. For example, I think it would be easier for high school students to understand iron ore and coal if there were actual items on display.
 In addition, I think that if the panels about Yokosuka that I mentioned earlier could be displayed as related materials, the overall flow of the Industrial Revolution in Japan would be understood more in depth. This may be diverting off of the purpose of the Information Center—which is to introduce the "Sites of Japan's Meiji Industrial Revolution" as a World Heritage Site—, but I would like to point out that "the Edo period was not an age of delay," and that it was "an age of eco-friendliness when people made only what they needed" instead, and that "it was during the industrial revolution of the Meiji era that the switch was made to an age of mass production and mass consumption."
--I was able to hear many thought-provoking stories from various point of views today. Thank you very much for your time today.
Composed and written by Takeo Takashima