PEOPLE
The Establishment of the Gunkanjima Digital Museum Were Led by Fate: I want to start, continue, and finish what I can do to convey the value of the Sites of Japan's Meiji Industrial Revolution to a wide audience
Director and General Manager of Gunkanjima Concierge
Producer of the Gunkanjima Digital Museum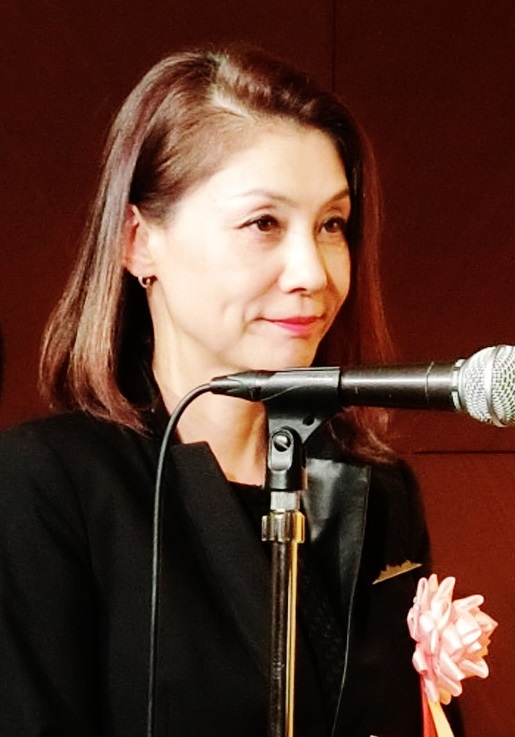 ――Was it around the time that you got to know Managing Director, Koko Kato?
Yes, I think it was in the year 2000. The late Albert Walker used to visit the hotel where I was working at the time. He said, "I want to introduce you to a unique woman who is a researcher of urban economics," and it was actually Ms. Koko, who had come to Nagasaki to inspect the city. She introduced us to Ms. Koko, who was visiting Nagasaki for a visit. She taught us directly about the concept of industrial heritage scattered around Japan and its high value, which was very interesting and educational.
(Reference:the Walker Family http://www.glover-garden.jp/gardenmap/walkerhouse)
Speaking of those days, I will never forget the first time I set foot on Gunkanjima.
In 2001, Mitsubishi Materials Corporation gave Gunkanjima to Nagasaki Prefecture for free, and rumors circulated that the prefecture was planning to turn the island into an industrial waste treatment plant. I had to take a look at the island at least once, so I made up my mind to visit the island. I had the opportunity to come ashore with former Gunkanjima residents and officials. It was an emotional experience beyond words. A group of reinforced concrete apartments, a school, a shrine, a movie theater… It was a nostalgic space that conveyed the history of its rise and fall, and I felt a strange sensation of both vitality and sadness at the same time as the people who lived on Gunkanjima. Seeing the miraculous remains of the island, I was convinced that it was inconceivable to turn Gunkanjima into a mere trash island, so I thought "Let us work to protect Gunkanjima!"
――In 2005, Gunkanjima became the property of Nagasaki City due to a merging of cities, towns, and villages, and Nagasaki Mayor, Icho Ito (also known as Kazunaga Ito) at the time decided to build a pier and a viewing platform with a budget of 100 million yen to allow the general public to also land on the island. In other words, it meant that Gunkanjima has taken a step forward towards its registration as one of the World Heritage Sites, but….
 It was in 2009 that the development of Gunkanjima was completed and ready. At that time Gunkanjima was placed on the tentative list of World Heritage Sites. At the same time, when the landing on Gunkanjima became possible, we named our business "Gunkanjima Concierge" because we wanted to be a professional Gunkanjima guide, and we started a guiding business of Gunkanjima. That was 11 years ago, and I am still working with the same members that I had then. And then two years later, in 2011, we took over a sightseeing boat and started a sightseeing business using boats.
――What was the status of the movement to have the "Modern Cultural and Industrial Heritage of Kyushu and Yamaguchi" (later renamed the Industrial Revolutionary Heritage of Meiji Japan) inscribed on the UNESCO World Heritage List at that time?
 I think it has come to a deadlock. I was surprised to see that it had come to be placed on the tentative list due to Ms. Koko Kato putting up a solitary struggle. However, Ms. Koko still has not stopped moving forward. She was inviting a group of inspectors from abroad without any pay to visit Japan to tackle the problems with the systems of the country with her own hands. I was impressed by her perseverance and endurance, and I vowed to do whatever I could to help my hometown in Nagasaki.
Looking at the example placed by Ms. Koko, I was able to clarify the order of my priority, not for my own business, but because I knew that the development of Nagasaki was also the key to the success of our own business. Ms. Koko continued to move forward with a pure passion to help as many people as possible to also understand what she thought was good, without regard to profit or loss. The walls that stood in the way were so high that any people would normally have given up, but she, on the other hand, would break through them with such vigor that she would sometimes break down the wall itself. Nonetheless, that does not mean that she pushes through with just power alone. Her concern for people is very sensitive. That is why I have become her fan, and I have been pleasantly caught up in the passion of Ms. Koko without even realizing it. At least, that is how it was for me.