PEOPLE
"850 years of historical records" along with Nirayama reverberatory furnace that ought to be passed down to future generations. ~The long-awaited new storage warehouse is completed and it has encouraged preservation, restoration, and utilization~
Representative Director of Egawa Bunko non-profit incorporated foundation
The 42nd head of the Egawa Family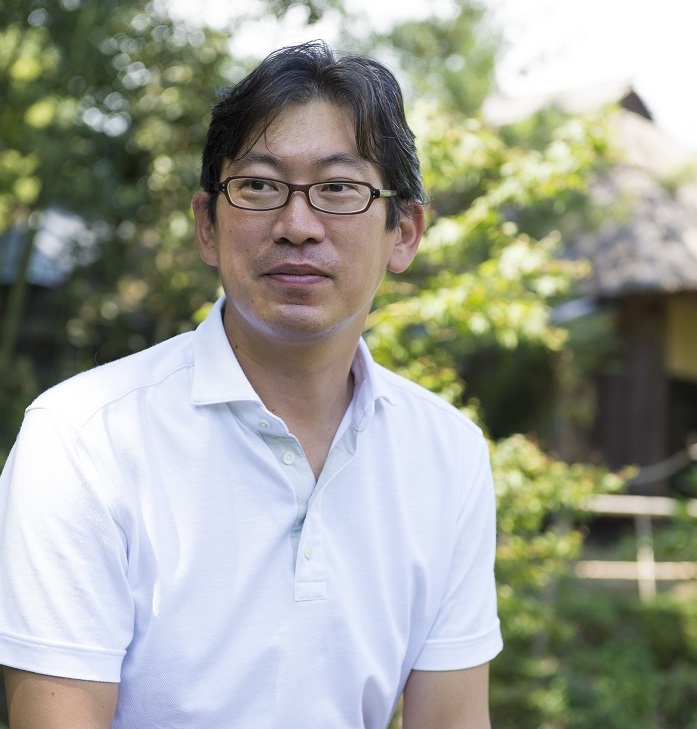 ■The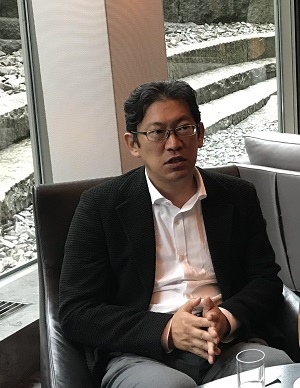 historical value of Egawa Bunko being comparable to Satsuma's Former Shuseikan Machinery Factory (current Shoko Shuseikan Museum)
---Earlier, you told me that you are not well-known. Nonetheless, the other day when I went out with my junior reporter--from my time as a newspaper reporter--for a drink, we end up discussing theories of Japanese cultural or racial uniqueness. "There is a person also in Bakufu who made a cannon on his own and installed it in Odaiba," I was surprised to hear him talk regarding the achievements so passionately. In other words, I think it is well-known among history lovers. It would be great if it can be spread to the general public as well.
Mr. Egawa: It is true that as they say, "those in the know, know it very well" is the actuality, and it is a bit frustrating for us.
Ms. Kato: For example, in the case of the Shimadzu family of Satsuma, the valuable historical heritage of Former Shuseikan Machinery Factory (current Shoko Shuseikan Museum) has been preserved carefully at Shimadzu Kogyo for generations. The locals are proud of it and there was this natural swell of sentiment across the whole region to support the movement. That is why we were able to promote the concept of this World Heritage Site. Even if there are various challenges that come with it, I feel that they were in a climate in which the Shimadzu family, local citizens, and the administration face it head-on and strive to somehow find a solution. As for the Egawa Bunko in Nirayama, it is the pride of the locals, so local power should be brought together further to promote the preservation and utilization of valuable historical materials. The value of Egawa Bunko is something that is close to equal to that of the Shuseikan.
Mr. Egawa: Many tourists who come to see the Nirayama reverberatory furnace do not know that there is the Egawa manor in the immediate vicinity. Our employees have to go to the reverberatory furnace and advertise that "there is a historical heritage as such" for people to actually visit the house. Izunokuni-shi also tries their best to advertise it, but…
Ms. Kato: Nirayama reverberatory furnace is an iconic and well-preserved asset out of all the "Industrial Revolution Heritage of Meiji Japan." However, amidst the process of registration, historically Nirayama reverberatory furnace was added later. First of all, former Governor Ito of Kagoshima Prefecture proposed at the Kyushu Governors Association and in the entire Kyushu region that: he was drawing up a plan to register in the Modernization Industrial Heritage Group in the Kyushu-Yamaguchi area. There was also an issue of timing and the fact that the Egawa residence was separated from the Nirayama reverberatory furnace. There was also an argument that "should houses that are not part of industrial and production-related facilities be considered a constituent asset" to begin with? The debate was divided, and as a result, the Egawa residence could not be added as one of the constituent assets. To think of it now, this is very disappointing.
Mr. Egawa: It is undeniable that there was a slight delay in our initiatives. The first time I met Ms. Kato was at a symposium held in Nirayama about three years prior to the registration as the World Heritage Site. From there on, I began to consult her regarding how Egawa Bunko could contribute to the issue of World Heritage.