PEOPLE
"850 years of historical records" along with Nirayama reverberatory furnace that ought to be passed down to future generations. ~The long-awaited new storage warehouse is completed and it has encouraged preservation, restoration, and utilization~
Representative Director of Egawa Bunko non-profit incorporated foundation
The 42nd head of the Egawa Family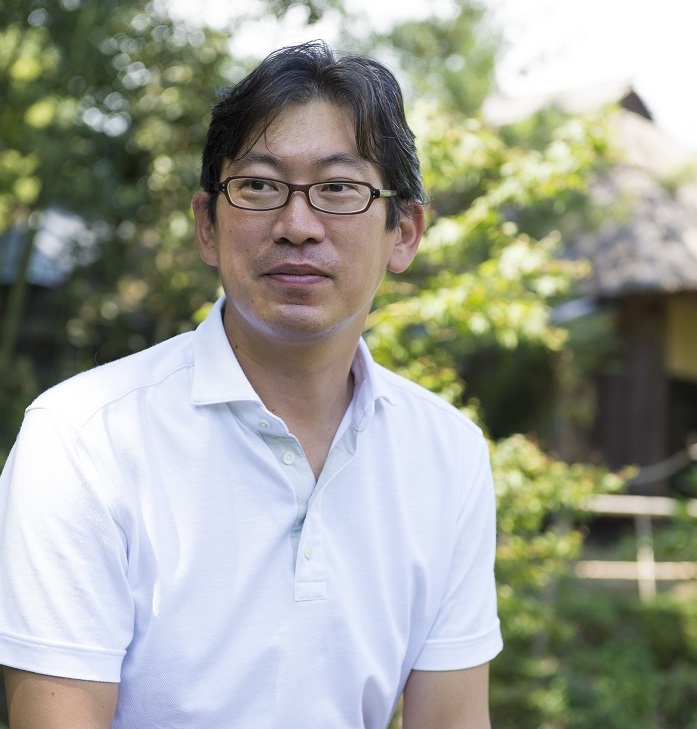 ■The preservation of Japan's oldest pictures taken by John Manjiro (Nakahama Manjiro)
Ms. Kato: There must be many valuable primary documents and cultural assets within the literary collection of Egawa residence managed by Egawa Bunko. How many are there?
Mr. Egawa: There are about 70,000 historical materials left after the Medieval Ages, of which about 40,000 have been designated as Important Cultural Properties. Most are ancient documents, but there are also many other calligraphy, book registers, ceramics, armors, weapons, and old photographs. In fact, it is thought that there may be more materials that are buried within the collection.
Ms. Kato: There are old photographs of those days left behind as well?
Mr. Egawa: Yes, out of those there are also ones taken by John Manjiro. John Manjiro once served as a salesclerk of the Egawa family. The pictures were taken with the photographic equipment he purchased when he revisited the United States.
Ms. Kato: Wow that is amazing! It is truly a treasure then. What kind of picture and when was it taken?
Mr. Egawa: There were pictures like a group photo of the samurai taken around 1860. It is pretty old for a picture taken by a Japanese.
Ms. Kato: It is probably the oldest! That is truly amazing. Are those valuable historical materials open for public viewing?
Mr. Egawa: In fact, the methods of preservation prior to its use has become a big issue. It is currently preserved inside a few old storehouses of the house. However, the storage environment is not great, so there are documents that have already been damaged. Therefore, we have been prioritizing the preservation of the collection these past few years, and we have finally completed the construction of a new repository this summer. It has just been made and so there are harmful substances emitted from the construction materials. Thus, it will be following next year that we will actually transfer the collection. From there, we plan to improve the restoration and create an environment that can be opened to the viewing of researchers in the future.
Ms. Kato: Along with the preservation of original materials, archiving the materials must have become an imminent goal. If not, the deterioration of the irreplaceable original historical materials will continue. It is Mr. Egawa's critical mission to pass down records to the next generation then.
Mr. Egawa: You are right, as you said, we are going to proceed with archiving and provide these materials in a data-format as much as possible. We are struggling; we even have documents that can crumble by just opening it. In fact, we are at a stage where it took us 11 years to just complete the inventory, thus, the research has just begun. We have no idea if it will take hundreds of years to complete it.
Ms. Kato: The building of Egawa Residence itself is one of the Important Cultural Properties right? Nirayama is said to be the first place to bake a bread in Japan.
Mr. Egawa: It is not exactly the first place. Hidetatsu was interested in the Western bread as a preserved food for military provisions, so he sent a salesclerk to Nagasaki's craftsman to learn the ways of its manufacturing. Moreover, he summoned Nagasaki's craftsman and ended up actually baking one in the Egawa Residence of Nirayama. In honor of the day when bread was first made, April 12th is celebrated as "Bread Day" in Nirayama; on the weekend near this day, an event is held to bake bread with everyone in Egawa manor.
Ms. Kato: A bread made with the recipe from that time was being sold as a souvenir, so I bought it, but it was really hard. There are so many episodes and stories to be told.