PEOPLE
Synchronicity Yields the Miracle of World Heritage Site Inscription: Strong Aspirations Inspire Support among Like-Minded Individuals
Representative Director
MI Consulting Group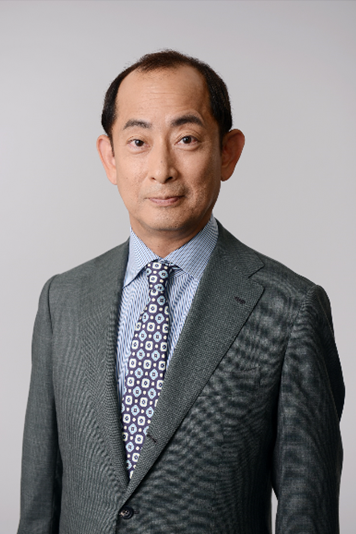 ■The Ongoing Challenge of Building an Academic Evidence Base
ーーIt seems the capacity to bring people on board is the most important quality for either a private-sector entrepreneur or a social entrepreneur.
Mr. Ohue: One of the key requirements for ensuring that things go well is to have strong aspirations. As you say, strong aspirations generate the capacity to bring people on board, as well as a kind of doggedness; I think that's just the way it is. It's not enough to just be conventional and "nice."
ーーSo, strong aspirations were key to getting this far. And what's next? What are the remaining challenges with regard to the Sites of Japan's Meiji Industrial Revolution? What advice can you give?
Mr. Ohue: Well, I'm not an expert in this field, so I only know about the things I'm familiar with. But, as one example, there are tens of thousands of old daguerreotype photographs stored at the Yawata Steel Works of Nippon Steel Corporation (the former Nippon Steel & Sumitomo Metal Corporation). However, they have not yet been properly organized. There are bound to be lots of valuable resources such as these relating to the other Meiji Industrial Revolution sites as well. I think it really is important to systematically organize these resources and conduct research to establish them as an area of scholarship. In the same way that the history of the Eastern world inevitably leads back to Shiji (Records of the grand historian of China) by Sima Qian, so I think it's crucial to leave a proper record that can serve as an academic evidence base. From now on, initiatives such as setting up a specialized course somewhere like the University of Kitakyushu, for instance, will be of increasing importance.
I feel that the global competition these days is causing Japanese industry to lose sight of its goals. In such circumstances, surely the past—such as the history of the Sites of Japan's Meiji Industrial Revolution—offers a wealth of clues to help us decide on new goals.
ーーThank you very much for making the time to talk today. It has been a very enlightening and enjoyable conversation.
(Interview and writing: Takeo Takashima)