PEOPLE
Synchronicity Yields the Miracle of World Heritage Site Inscription: Strong Aspirations Inspire Support among Like-Minded Individuals
Representative Director
MI Consulting Group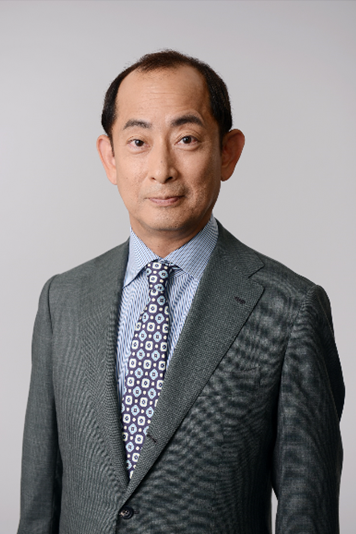 ■Introduction of Mr. Koichi Hashida, "Leader of the Kyushu Business World Supporters"
ーーI understand that you then acted as an intermediary to introduce Ms. Kato to influential figures from Kyushu's political and business establishment?
Mr. Ohue: Yes; I'm from the city of Kitakyushu, so even now I serve as a city councilor, and because of that I have connections in places like Fukuoka and Kitakyushu. So I introduced Ms. Kato to Mr. Koichi Hashida, who was then President of Kyudenko Corporation (currently Chairman and Dean of the Kyushu-Asia Institute of Leadership). And after that Mr. Hashida took the lead in forming a powerful group of supporters from the local Kyushu region, starting with Mr. Susumu Ishihara, who had been President of Kyushu Railway Company (currently Senior Executive Advisor to the company, and a Managing Director of the National Congress of Industrial Heritage).
ーーSo you were a kind of "behind-the-scenes advisor," introducing people who would play key roles in the group spearheading the effort to achieve World Heritage inscription?
Mr. Ohue: That was the limit of my input, in fact [laughs]. It just happened to be the time when Ms. Kato was approaching people in the way I've described, trying to open up a way forward. It was good timing.
ーーAs has been described frequently in this column, the subsequent process of inscribing the Sites of Japan's Meiji Industrial Revolution met with a whole range of challenges both in Japan and overseas, but these difficulties were overcome one at a time, and in 2015 the sites came to be inscribed as a UNESCO Cultural World Heritage site. What was your role after that?
Mr. Ohue: After that I was no longer directly involved. My only role then was to listen to Ms. Kato complaining [laughs]. She would always call me out of the blue. If I put the phone on speaker mode and gave half-hearted answers as I worked on my computer, she'd put me on the spot, saying "Hey, are you listening to me properly?" [laughs]. But, joking aside, I admire Ms. Kato all the more now for managing to pull off such an enormous and challenging task.
ーーSo, when you first heard of the idea, you were worried that it might be very difficult to achieve?
Mr. Ohue: It sounded interesting, and it involved my home city of Kitakyushu, so I thought I'd do whatever I could to help. But, to tell the truth, I also thought that it would take a miracle to actually make it happen.
But then a miracle came along, twice! During the review within Japan, which serves as a kind of "qualifying round," progress was blocked by lack of coordination between governmental ministries and agencies, then during the main selection process by UNESCO's World Heritage Committee, Japan faced a vehement attempt at sabotage by South Korea. But Ms. Kato overcame these two hurdles by bringing lots of people on board and mobilizing their capabilities. In my opinion, this feat was nothing short of a miracle.
ーーAnd Ms. Kato's introduction to you may have been another miracle. As a specialist consultant from Kitakyushu with local knowledge and connections, you turned up at just the right time.
Mr. Ohue: That's true. And when I think about it now, I wasn't too pushed for time back then. Alongside my main business, I was also a member of the Regulatory Reform Committee, and I'd often discuss regional revitalization with Mr. Hiroto Izumi, who I mentioned previously, at his office in the government office complex at Kasumigaseki. So when Ms. Kato told me what she was doing, I was able to introduce her to various people.
But these days I've got my hands full. I was lucky enough to get a position as Managing Executive Officer and General Manager at Topcon Corporation, a major optical instrument manufacturer that makes surveying equipment and medical devices, so I now rely on my staff to run my consulting business. If Ms. Kato had come to me now, there's no way I could have gotten involved like that.
ーーAs a consultant with a great deal of knowledge about manufacturing, did you feel an immediate attraction to the idea of industrial heritage, I wonder?
Mr. Ohue: Yes, I realized straight away that it was something of great importance. In fact, around that time I had even invited Sir Neil Cossons to be a speaker at the lunchtime seminars I was leading.
I really think it was a case of synchronicity. Some like-minded people got together to enable themselves to achieve more, and eventually effected a change in society. But these were by no means chance encounters; an individual with the ability to communicate a message called on others she knew, and they then passed the message on to their own acquaintances. Once that process has been repeated three or four times, somebody who identifies with the aspirations of the first individual is bound to appear and help out…or get dragged in unawares [laughs]. I think Ms. Kato has that ability to communicate. It just goes to show how strong her aspirations are.