PEOPLE
Power to the People of Japan The Mission of Meiji Japan's Industrial Revolutionary Heritage
President of Watanabe Production Group and Honorary Chair of Watanabe Productions Co., Ltd.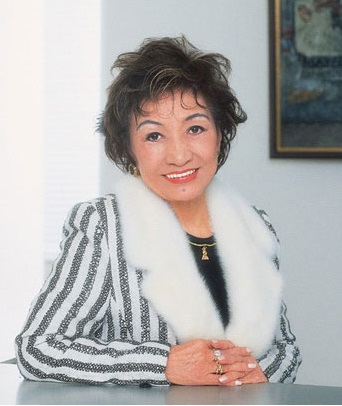 ーーSpeaking of foresight, it was thanks in part to you that the British rock band Queen found success in Japan before achieving worldwide fame. Last year the film Bohemian Rhapsody, which depicted the life of Queen's vocalist Freddy Mercury, was a big hit.
That led to a lot of interviews for me last year. I was surprised that people remembered anything from such a long time ago (laughs).
A lot of different things come up when you've been doing one job for a long time, but its only the real things that come back into the spotlight as the ages pass. Something real will always remain. The same is true of the Sites of Japan's Meiji Industrial Revolution.
Finally, I wanted to ask about what future activities are in store for the National Congress of Industrial Heritage
With the launch of the era name Reiwa, Japan has entered a new age. Next year will be an Olympic year, to be followed by the Osaka Expo. It's a bit like déjā vu. I have found memories of the 1964 Tokyo Olympics and the 1970 Osaka Expo.
I served as a popular music producer at EXPO 70. In an era when it was still unheard of for women to take part in conferences on historical events on which the nation's prestige was riding, I was among men who were not at all used to having a woman take part in such meetings. I remember feeling disoriented at having taken on such a heavy responsibility, but worked even harder because of that, so that I was truly pleased when Expo Chairman Taizō Ishizaka said that "I'm glad I asked Misa."
Whether it's the Olympics or Expos, historical events become imprinted in people's memory. I treasure in my heart of hearts and the memories of the time I spent with my family in those days, back when I was young and in my prime. That is something truly wonderful.
The inscription of the Sites of Japan's Meiji Industrial Revolution as World Cultural Heritage, too, are imprinted on Japan's history, just like the Olympics and Expo. I feel that the mission of the Sites of Japan's Meiji Industrial Revolution is to help the people of Japan regain some of that power. It will be necessary to take this seriously and to continue to stimulate activities for spreading word of this far and wide. I would also like to continue doing my absolute utmost through various proposals, using my inspiration as a weapon.
(Interview and summary: Akane MARUYAMA)