PEOPLE
Awareness of "Stories with Connections" is steadily spreading throughout each region~There are also challenges for conservation management and interpretation~
World Heritage Consultant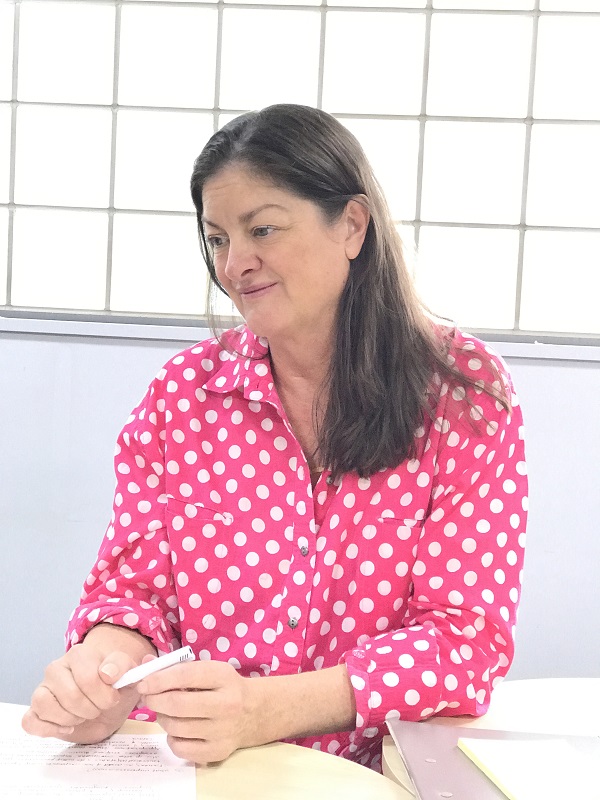 ■"Appropriate interpretation facilities" and "diverse ways of showing it" are being developed in various places
――You came to Japan this time with a different perspective and purpose than the last time, did you not?
Ms. Brazil:That is right. The purpose of the previous inspection was to inspect ICOMOS, but this time it was to develop an interpretation strategy for the post-world heritage inscription. In what ways does each component part property currently showcase its historical value? I looked around again, focusing on the methods of interpretation and the likes. However, I am nor here to judge how to do it or whether it succeeds or fails.
From what I have seen, it is clear that each of the properties has taken on the significance of being a World Heritage Site and is making good use of it. And each component part was doing a better job of interpreting than the previous one, and that was an outcome in the form of an increase in the number of visitors. The most important theme is whether or not one has the most appropriate and fitting presentation for each component part. Such appropriateness is one of the fundamental principles of the International Charter on the interpretation of the ICOMOS.
――In that sense, it was felt that both of the component parts adequately achieved the levels expected by the ICOMOS and UNESCO then?
Ms. Brazil:As a matter of fact, there are still considerable differences in the implementation and stage of the interpretation for each component part. Yawata Steel Works, for example, is an active, operating property owned by a private company, but my impression is that they have created a very appropriate interpretation facility. Although modest in comparison to the Hagi Meirin Gakusha (historical school building), it is a good example of a facility that, despite not being a specialist in the tourism business, explains the value and significance of its operational heritage in a very understandable manner. In addition, the fact that the company has managed its component parts, that are not open to the public, from this perspective is remarkable.
Like Yawata, I think the partnership between the public and private sectors is working well at the Nagasaki Shipyard & Machinery Works of Mitsubishi Heavy Industries. "The Archives" offers a shuttle bus service from the nearest station, which is another good example of proper interpretation.
――What did you think of the current state of Gunkanjima, which was pointed out as being in a very poor state of conservation during the 2014 ICOMOS visit?
Ms. Brazil:This time, I was able to spend some time inspecting all of the component parts, although I was not able to take a good look at them due to time constraints last time. On my tour of Gunkanjima, one can not only land on the island but also learn in three museums: The Nagasaki City Gunkanjima Museum, Takashima Coal Museum, and the Gunkanjima Digital Museum. For example, visitors can learn more about the history of Gunkanjima at the "Nagasaki City Gunkanjima Museum," and from a nearby observation platform on a small hill, they can see the entire island from an unusual angle. I thought this was very good. The "Gunkanjima Digital Museum" is where one can experience something of a completely different kind from that of the past. This is a good example of how a privately owned facility and World Heritage Sites can also provide business opportunities.
In that sense, Gunkanjima in Nagasaki is a very good example of how one can experience a story from various angles in one place. Visitors are free to choose how they see, learn, and feel. There is no such thing as which method is the best, they are just different.