PEOPLE
Where There Is a Will, There Is a Way: Connecting with People Takes Courage and Initiative
Director and Dean, The Kyushu-Asia Institute of Leadership
Representative Director, SUMIDA, Inc.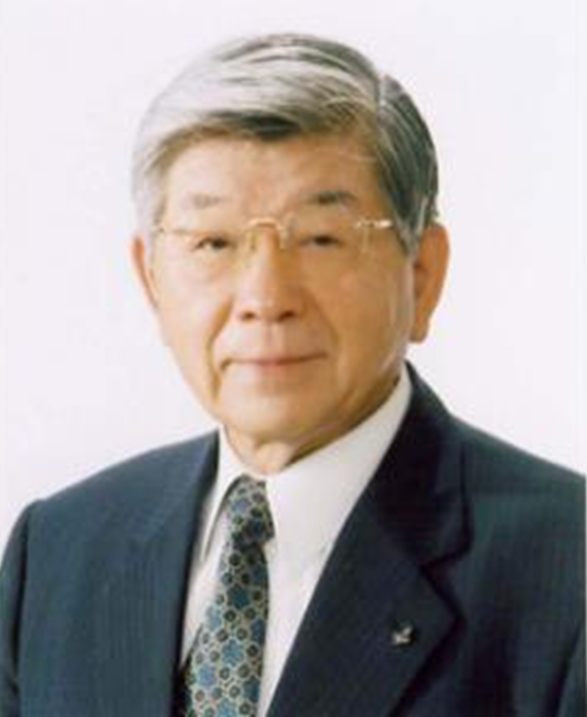 ーーHow did you support Ms. Kato in her endeavor? Could you tell us some specifics?
When I first met Ms. Kato, she said she wanted to meet the governor of Fukuoka Prefecture. Governor Hiroshi Ogawa had been in a class below me in high school and we were close friends. It was easy for me to bring them together. When Ms. Kato came to Fukuoka again to meet with the governor, I happened to have plans to attend a gathering in the city of former coworkers at the Ministry of Finance. I invited her to come along and suggested she could promote her project to the group. After that, I joined forces with my friend, Mr. Susumu Ishihara, Senior Executive Adviser to the Kyushu Railway Company, to connect Ms. Kato to as many people as possible in the business world, and gradually she was able to build up a fundraising network.
I was the one who introduced her to Mr. Yorihiko Kojima (Mitsubishi Corporation Members of the Board and Honorary Chairman) who was the chair of the National Congress of Industrial Heritage launched in September 2013, and to Mr. Hiroshi Yasuda, Advisor, Public Interest Incorporated Foundation Capital Markets Research Institute, and the organization's representative director. But Ms. Kato expanded her circle of acquaintances and supporters on her own. She has a remarkable ability to get people involved.
ーーYes, people skills are important. I am reminded by her and when I watch the current NHK historical drama about Saigo Takamori, that it is people who change the forces of time.
That is true for every era, no matter how much everything else changes. You have leaders and you have people interconnecting with people; that's what makes history. Unfortunately, it seems people these days are losing their communication skills. Don't you think so? Email and social network systems are convenient, but they erode our "people skills." To convey your intentions and connect with people, you need to meet them face to face. You need to talk eye to eye. Knowledge and technical skills are important for surviving in this world, but you also need courage and initiative to connect with people.
ーーI have heard that your Kyushu-Asia Institute of Leadership is a modern version of the famous Shokasonjuku Academy.
Yes. It is a place where people from all walks of life, not just business leaders, come together to learn and grow to revitalize not just Kyushu but society as a whole. We are not a business school that is based on an MBA curriculum program. Our focus is on fostering a sense of mission and know-how. Each class of 36 people comes together to study over a period of 11 months. They begin by learning how little they really know. Participants are assigned 50 books to read over the duration of the program. We then have case study sessions, such as a virtual training exercise in what to do when a company goes bankrupt. Near the end, participants go overseas on a short study program and then they must write a paper on what kind of leader they want to become. We have had special sessions in which such speakers as Mr. Mahathir Mohamad, former prime minister of Malaysia, and Mr. Carlos Ghosn of Nissan Motor Corporation. Our objective is to foster global business leaders who can be active in various fields.
The similarity with Shokasonjuku Academy is to be found in my personal endeavor to learn from the past and emulate the energetic lifestyles of our forebearers. Japan was able to modernize and industrialize in a very short time from the end of the feudal era through the Meiji period. I believe my generation has an obligation to transmit the inner strength of the Japanese people to the next generation. Young people are to be inspired by coming in contact with the achievements of our forebearers. I believe this links directly to the enhancement of our strengths as a nation. In any case, the World Heritage listing of the Sites of Japan's Meiji industrial Revolution is a momentous event, not only for the people of Kyushu, but for all Japanese people.
ーーFinally, please tell us about your expectations and hopes for the National Congress of Industrial Heritage.
Now that we have the World Heritage listing, we must make sure that this does not end as a temporary phenomenon, but that the regional vitalization will continue. We have had two new Kyushu World Heritage inscriptions since then: The Sacred Island of Okinoshima and Associated Sites in the Munakata Region and the Hidden Christian Sites in the Nagasaki Region. We need to take advantage of the synergy to create programs and systems that will attract many people to come see these sites, not just once, but many times.
We have already started a project to create a 3D film of Hashima Coal Mine (Gunkanjima) to be made widely available through our website and a smartphone app. It is important that we actively continue this kind of work. We also need to build an information center to disseminate knowledge about Japan's Meiji industrial revolution, something that has been in the works since the Sites were first listed. We need to decide where to build it and what kind of information center this should be.
What can we do for the future? The members of the National Congress of Industrial Heritage need to come together and lead with a strong sense of justice and responsibility. We are only just getting started.
(Interview & Text: Akane Maruyama)