PEOPLE
Taking Pride in Japan's Latest World Heritage Sites~A Journalist's Perspective~
Journalist, founder of the Shimomura Mitsuko Ikikata Juku School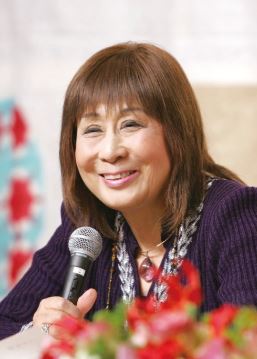 ■ A Memorable Encounter at Harvard
Ms. Kato, weren't you the one who recommended Ms. Shimomura for the committee of experts?
Ms. Kato: Yes. I urged the Cabinet Secretariat to include her. We needed her help and expertise as a journalist.
Ms. Shimomura: I had no idea at the time why I was chosen, so my reaction was "Why me?" (laughs). Perhaps it was fated. As it happens, my great-grandfather was Yamada Osamu, a former chief retainer of the Nihonmatsu domain in Fukushima Prefecture. In the early Meiji period, he established a yarn making company using modern machinery.
The two of you have known each other for a while.
Ms. Kato: We first met in 1987–88 on the Harvard Boston campus when I was attending the Harvard graduate school of public administration (Harvard Kennedy School). Of course, she was a famous journalist, so I had known of her from before that. It just happened that we were at Harvard at the same time and met in a class there. She had a powerful impact on me.
There were a lot of Japanese students, but most of them were quiet and subdued. They seldom spoke up in class. But Ms. Shimomura was different. She spoke up all the time. I remember my awe and how impressed I was (laughs).
Ms. Shimomura: I was working at Asahi Shimbun in 1987 when I received an invitation to go to Harvard for a year. I attended classes there in 19
8–88 as a Nieman Fellow. The Nieman Fellowship is a special program to enhance the quality of journalism in the United States and was originally only open to American journalists. Later, the program was expanded to include working journalists from other parts of the world, Europe, Asia, Africa, Central and South America, and I was chosen among these people. My class included two journalists who later won Pulitzer Prizes, the current president of Columbia and Nobel Peace Prize laureate, Juan Manuel Santos, and others working as government officials and diplomats for their countries. I still stay in touch with these people.
What was your first impression of Ms. Kato?
Ms. Shimomura: I'm sorry, but I don't remember at all (laughs). She did contact me after we returned to Japan and so we met again. I believe she had just published a book titled Sangyō Isan (Industrial Heritage; Nikkei, Inc.). she brought a copy of the book when we met and spoke passionately on the topic. I was so impressed. She really had an impact on me. We both became very busy after that and did not meet again for a long time, though I did think of her once in a while. And then suddenly I get this invitation from the Cabinet Secretariat to sit on the committee of experts (laughs).
When you met again, you had no idea that your ties with each other would later lead to the world Heritage inscription of the Sites of Japan's Meiji Industrial Revolution.
Ms. Shimomura: That's what is so wonderful about Ms. Kato. She doesn't stop at research. She has applied her writings and research to achieve something very real in the form of World Heritage.