PEOPLE
Classic Cars and the Sites of Japan's Meiji Industrial Revolution~Rally Nippon 2019 in Kyushu~
Representative, Rally Nippon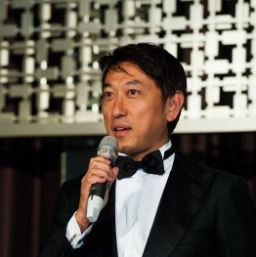 ■ The Biggest Challenge: Facilities that Will Attract People and Places to Stay
What are your opinions concerning the viability of the Sites of Japan's Meiji Industrial Revolution as tourist attractions?
Mr. Kobayashi: The industrial heritage sites are different from the cultural and natural heritage sites that we are most familiar with. But when I actually went and saw the heritage site components—the structures, port facilities, and the like—for myself, I could see how wonderful they are. There is something nostalgic about industrial heritage sites, even though we aren't of the Meiji era when they were built and used. In Japan's case, much of our modern industrial heritage was destroyed in the war. There is very little left. In contrast, in a place like Taiwan, for example, there are still a lot of structures built there during the year under Japan's colonial rule and they are still being used. I think this only serves to emphasize the rare value of the sites of Japan's Meiji Industrial Revolution.
The problem is: How are we going to maintain these sites and how are we going to inform people about them? That takes money. How can we secure the funds needed to conserve and maintain this heritage? There is no avoiding this topic. A framework is needed to ensure that the needed funds will go to the regions where the heritage components are located, but that is where we fall short. The fact is, most of the sites do not have hotels or attractive restaurants or cafes nearby. I realized right away that this was going to be a major issue, though there are a number of places like Misumi West Port that have the potential to be developed as tourist attractions.
Do you have some ideas of what could be done?
Mr. Kobayashi: Well, for example, in the West you can find "glamping" facilities and "mobile hotels." Sometimes they're called "outdoor" hotels. To put it very simply, these are high-class tent hotels. But they are very high-grade and in many cases are well worth the 100,000 yen per night charge. These facilities are not for backpackers. They cater to an affluent clientele. Unlike a normal hotel, these kinds of places don't require a lot of money to build and can even be set up in places with a lot of strict regulations, like national parks. I think this would be a good way to attract people.
How do you plan to promote the Sites of Japan's Meiji Industrial Revolution for the 2019 Rally Nippon in Kyushu?
Mr. Kobayashi: First of all, we always try to plan routes for Rally Nippon that will provide participants with a unique experience they could never have on a conventional trip. For example, last year's route from Kyoto through Shirakawago, Takayama, and Karuizawa and finally to Izu with its majestic view of Mount Fuji could never be completed in a single trip if it had been attempted in the usual way. The pleasure was in traveling this route by car. We plan to do the same thing next year and provide a route that will allow participants to see the scattered heritage sites in a minimal amount of time. We plan to have broad coverage of the event by our sponsors and other stakeholders and hope for it to be widely covered by the media as well. The Rally makes it possible to weave a narrative linking all of the sites into one long story and seems the perfect match for the serial nomination quality of the sites of Japan's Meiji Industrial Revolution.
It looks like it will be a wonderful publicity event with twice the impact of other conventional approaches to PR. It is certain to attract a lot of excitement.
Mr. Kobayashi: People overseas who are well acquainted with the World Heritage concept are certain to be intrigued. The idea of the Sites of Japan's Meiji Industrial Revolution is a novel one and very interesting. And classic cars represent a technology heritage that adds to the attraction. I am sure both of these aspects will appeal to many people, especially to those who own a classic car and hopefully, they will help to further disseminate the news of these new attractions.
Yes, it is really something to look forward to. I am sure the Rally will be a great success. Thank you for your time today.
(Interview and Summary: Takeo Takashima)