PEOPLE
Classic Cars and the Sites of Japan's Meiji Industrial Revolution~Rally Nippon 2019 in Kyushu~
Representative, Rally Nippon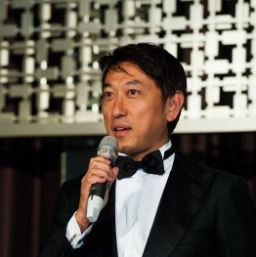 ■ The Photogenic Attraction of Industrial Heritage Sites and Bright Yellow Ferraris
Can you tell us something about the achievements of Rally Nippon to date and your future plans?
Mr. Kobayashi: The first rally took place in 2009. There has been a rally every year since then without a break. During this time, we held two rallies in Taiwan. Last year's rally started from Nijo Castle in Kyoto and followed a route through Shirakawago, Takayama, and Karuizawa that finally ended in Izu with a majestic sight of Mount Fuji. A total of 82 cars from inside and outside Japan were driven in the event.
In the fall of 2018, to commemorate our tenth anniversary, we will be holding a Rally Nippon 2018 in California event along the west coast of the United States. In 2019, the Rally will take place in Kyushu. With the help of the National Congress of Industrial Heritage, we are planning a route that will incorporate the Sites of Japan's Meiji Industrial Revolution. After that, we hope to hold a rally in the Tohoku (northeastern) region and after that, in Myanmar and Thailand. Those will be followed by Hokkaido and for our 15th anniversary, we are thinking of Taiwan.
What got you involved with the National Congress of Industrial Heritage?
Mr. Kobayashi: Among our participants is the eldest daughter of the founder of one of Japan's major corporations. She and her husband own an old Ferrari considered to be the most valued in the world. They are well known as avid classic car fans. It just happens that one of their good friends is the mother of Ms. Koko Kato, the Managing Director of the National Congress of Industrial Heritage. And I have been included as a fringe member of this group, sort of like a server at a party (laughs). That's how I got to know Ms. Kato. She took great interest in a photo I showed her of a red Shelby Cobra owned by the woman I mentioned earlier parked at Yasukuni Shrine. And that is what sparked the idea holding a rally along the Sites of Japan's Meiji Industrial Revolution as a promotional event.
Actually, the first person to propose the plan to link classic cars and the industrial heritage sites was Ms. Misa Watanabe, honorary chair of the multimedia management company Watanabe Productions. She is so astute! She said to me, "You've got to tell Koko what you do. I am sure something will come of it."
I gather you have already had the first collaborative event of classic cars and industrial heritage sites.
Mr. Kobayashi: Yes, things moved quickly after we talked with the people at the National Congress of Industrial Heritage sometime in February or March last year (laughs). The first idea was to visit the World Heritage components in Kyushu and take photos and videos to post on the Internet. We did that in May and got some really beautiful photos and videos. You can see them on the Facebook and Instagram accounts of the National Congress of Industrial Heritage. (See links below).
※World Heritage "The Sites of Japan's Meiji Industrial Revolution"
Facebook https://www.facebook.com/NationalCongressofIndustrialHeritage/
※"The Sites of Japan's Meiji Industrial Revolution" World Heritage
Instagram https://www.instagram.com/meiji_industrial_heritage/
Wow! You had those posted in just two, three months from the time the idea was first proposed.
Mr. Kobayashi: Yes, it was a really tight schedule. But as they say in Japanese, zen wa isoge, in other words, "strike while the iron is hot." To tell you the truth, we simply lucked out with one thing after another (laughs). Our cameraman, Mr. Masujima, suggested that we should shoot in late May when the weather would be at its best. And just as he said, we had clear skies for all the five days of the project. I know from my own experience that this is rare. The car was in great condition as well. We used a Dino 246GT yellow Ferrari, the first to be officially imported into Japan. I secretly worried that it might not last the whole trip, but it came through with very few problems. That is another rarity.