PEOPLE
The next generation of technological innovation is born from carrying forward history and culture. - Sites of Japan's Meiji Industrial Revolution open the way to "conserving while using"
Executive Director of Kogakuin University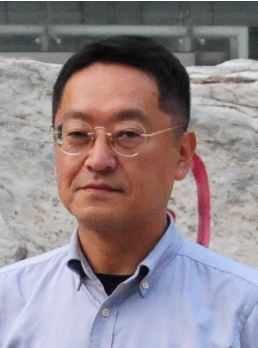 Industrial sites can be preserved while they continue to be used! The special value of "live properties."
Q: I understand that you are currently making recommendations on how to conserve the constituent properties of Nippon Steel & Sumitomo Metal's Yawata Steel Works in Kita-Kyushu. What kind of recommendations have you made?
In Japan, there is a tendency to say, "Conservation of an operational industrial heritage site is difficult to achieve." But on the global stage, this is not rare at all. Basically, if there is a will, there is a way. For example, take the historical towns and streets of Europe and America. These are being preserved even as people continue to live and work there. The same applies to many old Japanese towns. There are many instances of this form of conservation. Indeed, the preservation of operational sites as cultural properties has become very commonplace.
In this sense, it is my hope that Mitsubishi Heavy Industries and Nippon Steel & Sumitomo Metal will serve as pioneers in Japan's conservation of operational heritage sites in their fully operational forms. In both instances, we see that industrial facilities have been repurposed and undergone minor overhauls and improvements in the course of their long histories. But what is really important is that both remain alive and operational. This is truly rare and valuable. "Continued operation" and "conservation of culture and history" are by no means mutually exclusive. It is my hope to convey this message to larger numbers of people and broader segments of society.
Q: It seems to me that this is the mission that defines your lifework.
Yes, that is right. The ideal form of conservation for modern cultural properties is to preserve them in their operational form while continuing to use them. This applies to plants and factories, as well as to towns and streets. Industrial heritage sites are not my area of expertise, but I believe some of the constituent elements of the "Sites of Japan's Meiji Industrial Revolution" will serve as pioneering cases in "live conservation." Cultural properties conservation and administration in Japan remains focused on the presupposition of "not changing anything." But there is another possible path that is based on the assumption that "change is natural and acceptable." The focus of this path would be placed on controlling the scope and speed of such changes, and retaining and conserving what is essential while continuing to use the property. Both approaches are similar in that they share the same ultimate goal, which is to "preserve culture and history." What sets Japan apart from Europe and America is that the Japanese thinking is the reverse of its Western counterpart.
Q: Japan is struggling with the growing challenges of declining birth rates and the aging of its population, and we have come to a point in our history where we must fundamentally rethink the paradigm of Japan as a nation. My question to you is this. From the perspective of these daunting challenges, what must Japan do to preserve the history and culture that is so important to us?
Recently, I have been playing with this thought. "Regions that are successful in conserving their culture and history are regions that have succeeded in branding themselves." This can be simply restated in the following question. "Where would you prefer to live, a new and shiny town or an older town that is rich in history?" I believe many people would choose the latter. And even if you choose to live in a new and shiny town, no doubt you would choose to visit the old and historic town as a tourist. (Laugh)
Whether we like it or not, acceleration of the downward trend in birth rates and the aging of the population will intensify interregional competition for survival. Who is going to survive this competition? I believe victory will belong to those regions and communities that are able to successfully develop powerful brands that place a premium on history and culture.
The goal is to add to the attractiveness of towns rich in culture and history. To do this, we need to invest in presenting history and culture in a more attractive light. It is my hope that the registration of "Sites of Japan's Meiji Industrial Revolution" as a World Heritage site will serve as an excellent case of such undertakings. In the future, this type of strategy will become increasingly important in regional development. On its part, the government should respond with active support for regions and communities that show initiative. It is absolutely essential to create systems and mechanisms for channeling this support.
Q: I would like to close this interview with this final question. What role do you think the "Sites of Japan's Meiji Industrial Revolution" has played in the broad framework of preserving our history and culture, and what role do you anticipate it to play in the future?
My response does not apply to all of the constituent elements, but personally, I have a special attachment to, and interest in "operational plants and factories" as can be seen in the cases of Mitsubishi Heavy Industries and Nippon Steel & Sumitomo Metal. From this particular vantage point, I would like to say, "The next generation of technological innovation is born from cherishing and carrying forward history and culture." There are so many examples of how new technologies spring forth by learning from the past. It is often said that what the past can teach us is "the spirit and not the physical." But because my area of expertise is architecture and structures, I subscribe to an opposite adage that I always repeat. "There is nothing without the physical." (Laugh) In the context of architecture, this can be restated as follows. "Structures create space, and that is what refreshes the spirit."
In case of plants and factories, welcoming people from afar to "come, see and learn" generates a great deal of pride and is very stimulating. This creates new opportunities for explaining to others through the medium of culture and history what work the people of the community have been doing. I believe this is an extremely valuable perspective for people who are engaged in producing and manufacturing.
Q: Thank you very much for your illuminating comments, and thank you for making time in your busy schedule today.
(Interviewer: Takeo Takashima)