PEOPLE
The Scottish Ten Project
Scottish Ten Project Manager, Historic Environment Scotland, Edinburgh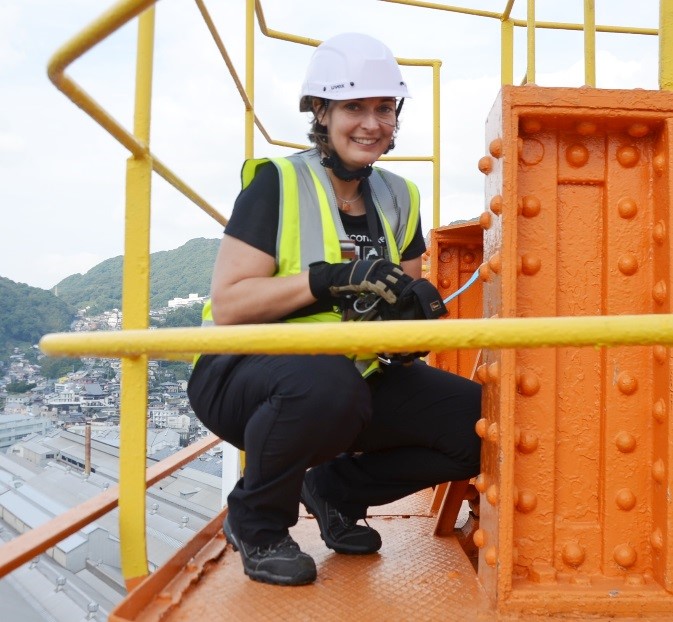 Another reason for our excitement was the fact that our data from these surveys was proving to have immediate benefits for the sites themselves. For example, the 3D recording of Rani ki Vav in India was a valuable asset in supporting its nomination as a World Heritage site, which subsequently proved to be successful. We hoped that the same would be the case in Nagasaki, where there was the added challenge of the nominated industrial heritage still being operational.
Ultimately, July 2015 proved to be a important month for us. We were able to conclude the first, survey phase of the Scottish Ten with the formal gift of the data to our Japanese partners in Nagasaki by Cabinet Secretary for Culture, Fiona Hyslop. However, this was not the end of project for us, and we are continuing to develop apps using the 3D data that we generated. Meanwhile, we were overjoyed a few days later when The Sites of Japan's Meiji Industrial Revolution was inscribed onto the World Heritage List by UNESCO.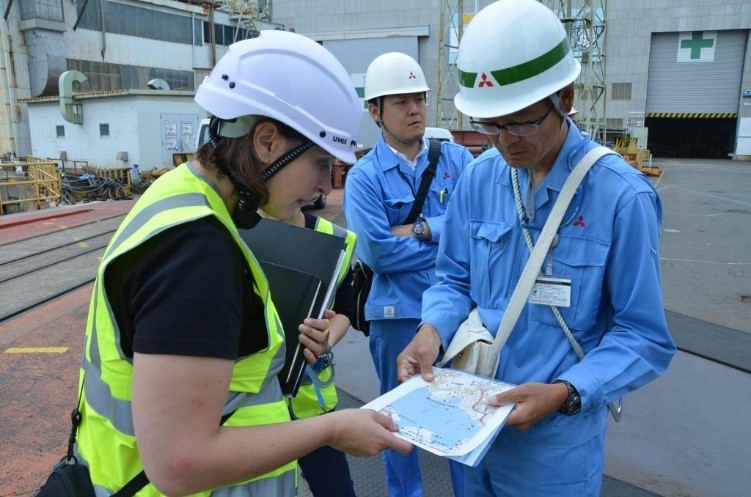 Vol.26
Taking Pride in Japan's Latest World Heritage Sites~A Journalist's Perspective~
Journalist, founder of the Shimomura Mitsuko Ikikata Juku School
Vol.25
Classic Cars and the Sites of Japan's Meiji Industrial Revolution~Rally Nippon 2019 in Kyushu~
Representative, Rally Nippon
Vol.23
Giving Greater Force to the Preparation of Routes toward Promoting "Heritage Tourism" - Recollections of the Unforgettable Bombing of Hometown Kure City and the Hiroshima Atomic Bomb
Representative Director, General Incorporated Foundation National Congress of Industrial Heritage (Advisor, Public Interest Incorporated Foundation Capital Markets Research Institute)
Vol.22
The City Connected to the World: Making the "Treasure of Nagasaki" the "Treasure of the World"
Vol.19
The next generation of technological innovation is born from carrying forward history and culture. - Sites of Japan's Meiji Industrial Revolution open the way to "conserving while using"
Executive Director of Kogakuin University
Vol.17
3D Digital Documentation of the Giant Cantilever Crane and Kosuge Dock
Head of Data Acquisition at The Glasgow School of Art's School of Simulation and Visualisation
Vol.16
Japan's Uplifting Industrial Heritage
Head of Industrial Heritage, Historic Environment Scotland, Edinburgh
Vol.15
The Scottish Ten Project
Scottish Ten Project Manager, Historic Environment Scotland, Edinburgh
Vol.14
The Tea Plantation Hill Where You Can See Two World Heritage Sites at Once, Mt. Fuji and the Nirayama Reverberatory Furnaces--The Next Dream Is a "Mini Reverberatory Furnace for Children" to Provide Experiential Learning
Mayor of Izunokuni City, Shizuoka Prefecture
Vol.13
Path to becoming a World Heritage Site
Pro-Provost and Chairman of Council of the Royal College of Art. Heritage advisor of Canal & River Trust for England and Wales.
Vol.3
From Kamaishi to Yawata: The Proud Heritage of Japan's Modern Iron Industry
Vol.2
Lord Nariakira Shimadzu's Shuseikan and the Efforts to Build a Strong and Affluent Nation
Member, Board of Directors, National Congress of Industrial Heritage Counselor, Shimadzu Limited
Vol.1
The Genesis of Japan's Rise as an Industrial Nation: Preserving the Sites of Japan's Meiji Industrial Revolution for Future Generations
Chairman of the Consortium for the World Heritage Inscription of Modern Industrial Heritage (Kyushu-Yamaguchi) and governor of Kagoshima Prefecture (as of 2015)