PEOPLE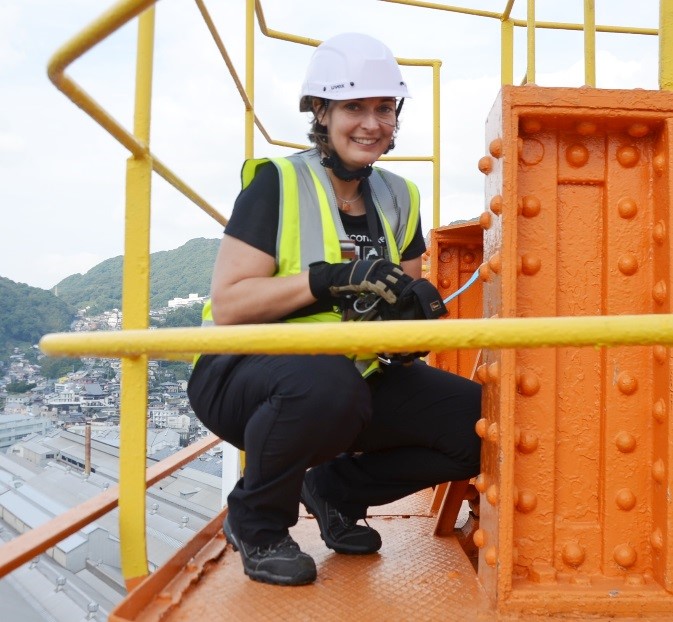 Scottish Ten Project Manager, Historic Environment Scotland, Edinburgh
In 2014, I was immensely fortunate to be able to lead a team of digital documentation and visualisation specialists on a mission to Nagasaki to record the Giant Cantilever Crane, Kosuge Dock, No.3 Dock, and parts of Hashima Island. This followed the decision by the Scottish Government to choose Nagasaki as the final international site of the Scottish Ten project. It also coincided with the final stages of the ultimately successful Sites of japan Meiji Industrial Revolution World Heritage nomination, which added to the excitement.


The Scottish Ten was established by the Scottish Government in 2009 and is an international digital documentation project designed to bring together Scottish expertise in the historic environment with our expertise in digitally recording cultural heritage, and to share the results of this work with international partners and audiences. Its scope included digitally documenting all five UNESCO-designated World Heritage Sites in Scotland (The Old & New Towns, of Edinburgh, Neolithic Orkney, St Kilda, New Lanark and The Antonine Wall) and five overseas heritage sites of significance.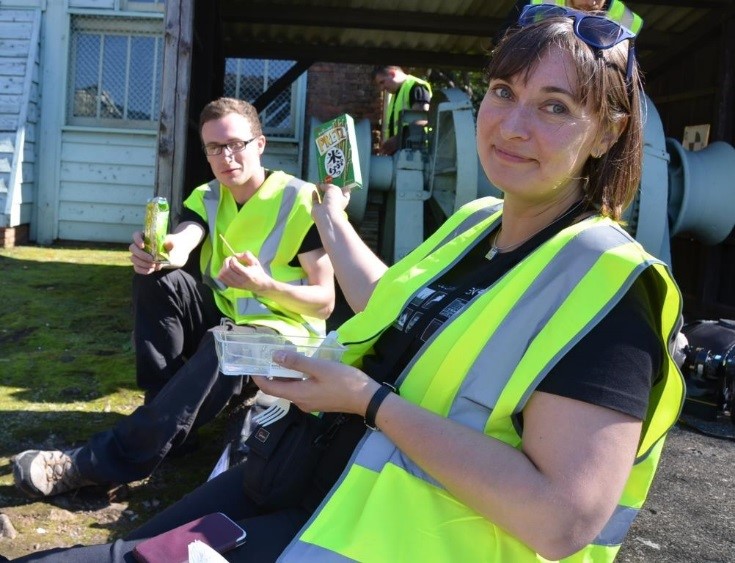 Vol.8
The City Connected to the World: Making the "Treasure of Nagasaki" the "Treasure of the World"
Vol.7
The next generation of technological innovation is born from carrying forward history and culture. - Sites of Japan's Meiji Industrial Revolution open the way to "conserving while using"
Executive Director of Kogakuin University
Vol.6
The Tea Plantation Hill Where You Can See Two World Heritage Sites at Once, Mt. Fuji and the Nirayama Reverberatory Furnaces--The Next Dream Is a "Mini Reverberatory Furnace for Children" to Provide Experiential Learning
Mayor of Izunokuni City, Shizuoka Prefecture
Vol.5
Giving Greater Force to the Preparation of Routes toward Promoting "Heritage Tourism" - Recollections of the Unforgettable Bombing of Hometown Kure City and the Hiroshima Atomic Bomb
Representative Director, General Incorporated Foundation National Congress of Industrial Heritage (Advisor, Public Interest Incorporated Foundation Capital Markets Research Institute)
Vol.4
3D Digital Documentation of the Giant Cantilever Crane and Kosuge Dock
Head of Data Acquisition at The Glasgow School of Art's School of Simulation and Visualisation
Vol.3
Japan's Uplifting Industrial Heritage
Head of Industrial Heritage, Historic Environment Scotland, Edinburgh
Vol.2
The Scottish Ten Project
Scottish Ten Project Manager, Historic Environment Scotland, Edinburgh