PEOPLE
Path to becoming a World Heritage Site
Pro-Provost and Chairman of Council of the Royal College of Art. Heritage advisor of Canal & River Trust for England and Wales.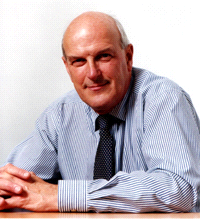 I assume you, Dr. Pearson and Mr. Marshall were deeply involved in development of Strategic Management Framework by Cabinet Secretariat for working industrial sites in a series? Was it a hard process? Could you please let us know your thoughts on this process?
Development of the conservation and work plan under strategic management framework has still to be completed but I am happy to contribute to this.
What do you think is the best strategy for Conservation of Gunkanjima? Could you please give us your advice on that?
Gunkanjima is one of the most challenging of World Heritage sites, defying conventional conservation principles and technologies. The core part of the island which is why it forms part of the World Heritage site can be conserved by conventional means – although there may be no need to do so.
But the large part of the structures, which are post 1910, and especially the reinforced concrete apartment blocks should in my view be left to quietly decay, after a detailded survey and then followed with regular monitoring of the deterioration. The site can be a 'testbed for decay' to be monitored over many years. If new conservation technologies emerge then a new plan can be determined. So, a regular update of the island's conservation as part of the WH Management Plan revision will allow future generations to make their choices based on their values.