PEOPLE
In the midst of accurate information dissemination, it created a chance to truly look at history
Dean of Tokyo Rissho Junior College
Professor emeritus of Keio University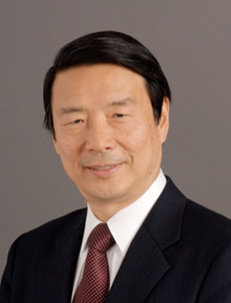 ――There were various challenges to the registration of the World Heritage Committee in Bonn, but how did you feel about the World Heritage Committee?
Industrial heritage is a monument that symbolizes the workings of the people that contributed to its development, so the history is naturally accompanied by both light and shadow. As long as there was a stance to face both sides with sincerity, I believed that it would be properly evaluated, that is how I watched over the proceedings.
――Tell us what you think about our efforts to address future issues.
It is natural, and also an important feeling, to want to be proud of ourselves as the one to attain the World Heritage Site. However, if you go too far, there is a risk that inaccurate information will circulate. I think we should prioritize sending accurate information more than anything else. It is necessary to provide a firm and fixed information: on where each industrial heritage is in the history of the Japanese economy, which was first industrialized in Asia, and what can be said as their negative aspects. I hope this group of industrial heritage will be an opportunity for the Japanese to look into past history. We hope that the framework of conservation, which has been formed with great effort, will be strengthened through actual operation.
――In 2018, we will celebrate the 150th anniversary of the Meiji Restoration, and various events are being planned in multiple places. Could you make any recommendations for the 150th anniversary of the "Sites of Japan's Meiji Industrial Revolution"?
How about publishing "chronological timeline of the modern Japanese industrial history" as an e-book (or launching it as a portal site) with links to the each heritage's websites, related statistics and historical materials (including sites that meet the criteria of reliable information in addition to the current 23 component parts). Additionally, links to a bookable tour information that is updated in real-time can be added as well. It would be great to bring about a nationwide industrial heritage tourism boom.