PEOPLE
Yoshida Shoin preached the Theory of Engineering Education and produced the Choshu Five who risked their lives to go to England--to pass on the proud Hagi spirit to future generations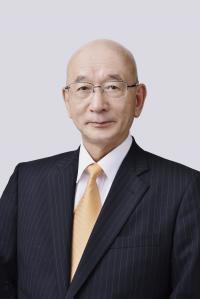 We Wish for Every Citizen of the City to be Successors of this Heritage
Kato If one does not learn, one cannot guide, and in terms of that, Hagi City is doing a rather great job at it. This is especially true for the education of children. At Meirin Elementary School, which stands on the site of the Meirin-kan of former Hagi domain school, they recite the words of Yoshida Shoin at morning assembly.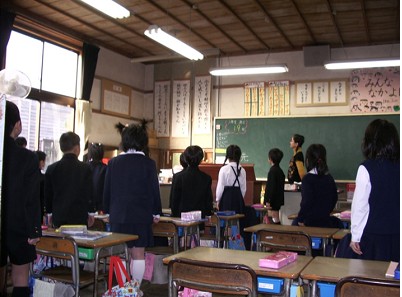 Tanka  Yes, they do. Other primary schools have started to do it as well. We teach our children to recite 18 verses over the course of six years, one per term. In the first term of the first year of primary school, it was "From this day forward, I will shed my childhood heart, become a man, and tread the path" and in the third term it was "Parental love is stronger than the love for parents, how would they feel when they hear today's news." In the third term of the sixth grade, the lesson becomes quite difficult to understand: "There is great virtue in heaven and earth, you owe your father a great debt of gratitude, and one must repay virtue with your heart and body, since this day will not come again, and this life will not come twice. If we do not do this, we shall never be able to end our lives." It is difficult to understand, but it will sink into the malleable brains of schoolchildren and they will be able to remember it for the rest of their lives. I hope that the words of Mr. Shoin will give them the strength to live at various times in their lives. It is our hope that this will help them to develop a sense of pride in their homeland.
Kato That is wonderful.
Tanaka  In addition, in honor of the Choshu Five (Shunsuke Ito, Monta Inoue, Yozo Yamao, Kinsuke Endo, and Yakichi Nomura) who violated the national ban and traveled to London at the end of the Edo period, we have the "University of London Summer School Program," which five junior high school students are selected every year from Hagi City to study at the University of London for a period of two weeks.
Kato What are the main subjects of study?
Tanaka  As part of our international exchange program, we send students to the UK as language trainees. The aim is to broaden the students' horizons by exposing them to people from different countries and to develop them as global citizens. We hope that they will gain confidence as Chosyu Five Juniors and use their experience for the benefit of local activities.Then we have a drawing competition for primary and junior high school students in the city, based on our industrial heritage. We also promote activities in which children volunteer to act as guides for tourists.
Kato How do you educate people to become guides?
Tanaka We have a lot of retired teachers who volunteer as guides, so the students get guidance from them, and we do this in primary and junior high schools in the city.
Kato  Please tell us if there are any problems you are facing.
Tanaka  In addition to the five World Heritage sites, Hagi has more than 200 other cultural properties, and preserving them and passing them on to future generations is a major challenge for our generation. For example, we have just finished repairing the former residence of Shunsuke Ito, but we will continue to focus on conservation activities. We are also working vigorously to dig up buried cultural properties and pass them on to future generations. This is a difficult task, which requires a lot of money and time, but it is inevitable. If we do not do what we can, the number of cultural properties in need of repair will pile up.
Kato I would like to pay tribute to the high aspirations of the citizens of Hagi City, who all aim to be the inheritors of heritage. As the birthplace of the Meiji Restoration, Hagi was the birthplace of many warriors, and the spirit of Hagi is still alive and well.
Tanaka Thank you very much.
Kato When Corona has settled down, please visit the "Industrial Heritage Information Centre," which has opened in Shinjuku City, Tokyo. There are many Hagi-related materials on display, including a large photo of the Choshu Five. I hope that people living in the City of Hagi will be able to see this.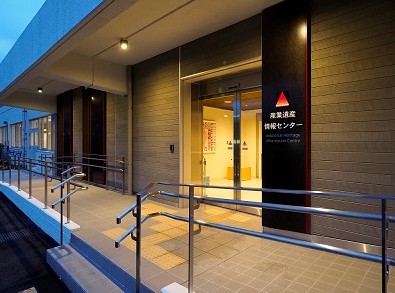 Tanaka  I have heard that it is a very impressive facility. I am looking forward to seeing it.
Kato I wish you all the best with Corona and I am praying for it to end. Thank you very much for your time today.
Composed and written by Akane Maruyama