PEOPLE
The Establishment of the Gunkanjima Digital Museum Were Led by Fate: I want to start, continue, and finish what I can do to convey the value of the Sites of Japan's Meiji Industrial Revolution to a wide audience
Director and General Manager of Gunkanjima Concierge
Producer of the Gunkanjima Digital Museum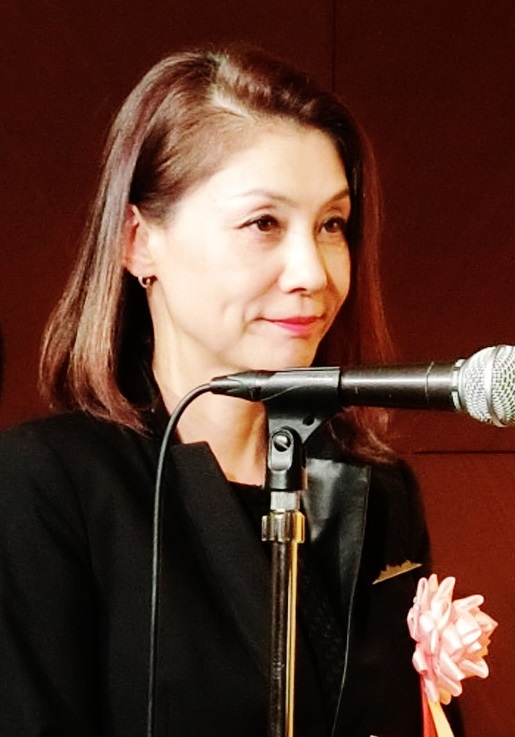 ――"The Industrial Revolutionary Heritage of Meiji Japan: Ironmaking, Steelmaking and Coal Industry" was registered as a World Heritage Site in July 2015. "The Gunkanjima Digital Museum" opened in September of the same year, but when did you first entertain the idea of creating a museum?
 We thought it would be great to do this from an early stage. We started the landing tour, but the area where we could land was limited, which was a problem. Nevertheless, we all want to see what the areas that are off-limits are like, don't we? So, we wondered if we could meet the needs of our customers. And there was also a problem that we could not truly convey everything about the goodness and the beauty of Gunkanjima by just doing a tour guide. In addition, the weather can be very unpredictable on the landing tour of Gunkanjima, so even if one visits Nagasaki, there is a possibility of the boat trip being canceled. From circumstances like this, we came up with the idea of building a facility that allows visitors to experience places that are restricted areas—so that they can enjoy them regardless of weather conditions. We wanted to create something that serves as a museum where they can learn everything about Gunkanjima.
 The preparations for the project began in January 2014.
The city of Nagasaki had a catchphrase, "Let Us Take the Treasure of Nagasaki to the Treasure of the World," but even then, there were no plans for a coal museum or World Heritage Center. I thought that they will most likely build a museum or a memorial hall after it was registered as a World Heritage Site, but when I found out that there was no plan at all, I was like, "What!?" while throwing my head back. Then I laughed out saying, "then we will have to do it at home I guess."
Even if you have that in mind, the project would not work unless various conditions are met.
Firstly, the location. Gunkanjima Digital Museum is located just a three-minute walk from a landing spot of Gunkanjima Concierge, and the fact that we found such a large space (about 1,000 square meters) made the installation of the facility a reality. At first, we were only about to rent half of the building, but the following year the building owner let us use the space as a warehouse, and the following year, when other tenants were moving out, we secured the fourth floor, gradually expanding the space and enhancing the exhibition space.
The next step was content production. When we first requested for estimation from a well-known production company for this as well, I gave up on the museum installation for a moment (about 2 months) since it was so expensive. (Laughing out loud)
I was stunned for a while, but then I had a chance to meet a company that was willing to do it within our budget. The company is called zero-ten in Fukuoka, and the representative, Mr. Jiro Enomoto, has been expressing Gunkanjima with a great sense. It has been five years since the opening of the museum and is still providing visitors with a variety of digital techniques, including the "Gunkanjima Symphony" on a large 30-meter screen, to keep them coming back for more.
 When we opened the museum, we took a new drone photograph of Gunkanjima, but in terms of the contents, we had already gathered what we wanted to exhibit through our involvement with Gunkanjima. Hence, the only thing left to do was to find a way to cook the ingredients. Among the enthusiasts, Gunkanjima is considered a cool island, but for those who are not, the name "Gunkanjima" might remind some people of war, and the fact that it is filled with ruins might give them a negative image. Therefore, I thought about a way to dispel that negative image by turning it into digital art. Nonetheless, the important thing is to make it easy to understand in order to convey our message effectively. It is important to have a balance between "something one can understand just by looking at it" and "something one can deepen one's understanding by listening to it" or a balance between digital and analog. So, how can we express the meaning of each building and the people who lived there, and what is the best way to display them to convey them the best? That is what we discussed with a former resident of the island. And then I started by writing down the stories of work and life in the coal mines on the island and creating a story that would serve as the basis for the museum as a whole. 
――Did things change before and after the "Industrial Revolutionary Heritage of Meiji Japan: Ironmaking, Steelmaking, and Coal Industry" was inscribed on the World Heritage List?
 The bank is now lending me money (laughing out loud). We had to pay back the money someday, so I was not able to be truly happy about it, but prior to the registration on the World Heritage List, we were in financial difficulties, and we continued to lose money. We were faced with a number of difficult times when we thought we were going to lose it, but even so, our perseverance was worth it, and after the registration, the number of tourists increased dramatically, and in 2018, 60,000 people used our "Gunkanjima Landing Tour." Although it is not easy to manage a company with the addition of museum management to the sightseeing business using boats, I am determined to work hard and do my best.
――Lastly, please tell us about your future tasks and aspirations.
 As far as the Gunkanjima Digital Museum is concerned, we need to find ways to make people come to the museum, and then we need to make sure that people come back again and again. Of course, we need to have attractive exhibitions, but we also need to figure out how to spread the word about them. One of our biggest challenges is to develop effective PR activities.
 For example, apartment No. 30, the most iconic of the abandoned buildings on Gunkanjima, has aged badly and is a popular spot, but it is not accessible. Thus, in December 2016, we opened the "Building No. 30 Memorial Space" with a 1/30th scale model on display. This led to more repeat visitors and, ultimately, more visitors in general.
Since then, new content has been added every year, and currently, there are 30 contents on display.
We will continue to hold special exhibitions and try new things in the future to brush up our efforts.
 Efforts of our company are directly related to communicating the value of the industrial revolutionary heritage of Meiji Japan to a wider and deeper audience. Thinking this way allows the motivation to go up.
I am afraid of doing something half-heartedly and regretting that I could have done more.
I believe that we have a finite amount of time on Gunkanjima, which is breaking down every day. I think it is important to work with the city of Nagasaki on issues such as the preservation of Gunkanjima. I think it is also important to record the buildings that are transforming year by year. There is a lot of things we ought to do and can do to shine Nagasaki's treasure of Gunkanjima. I want to start with what I can do, continue that, and complete it. That is my ambition.
Interview and writing were done by Akane Maruyama