PEOPLE
Awareness of "Stories with Connections" is steadily spreading throughout each region~There are also challenges for conservation management and interpretation~
World Heritage Consultant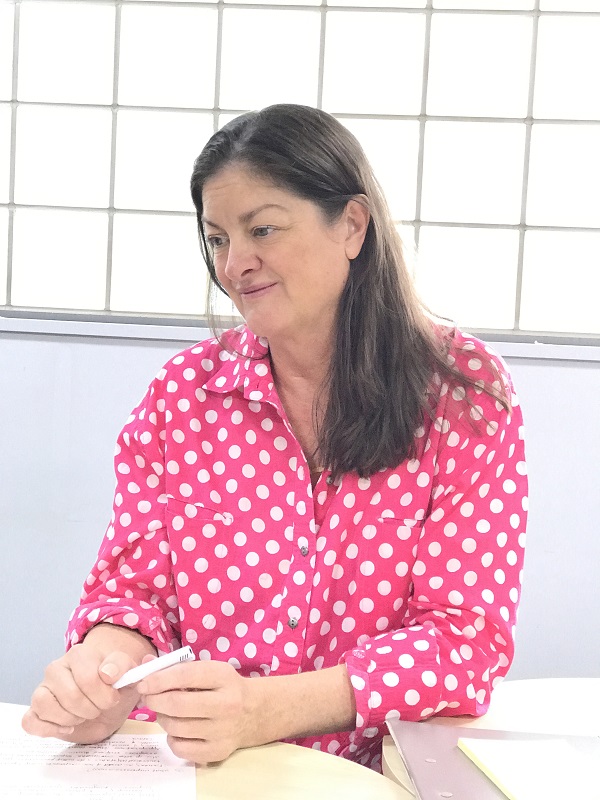 ■The People of a Region that prides itself on its World Heritage Site are the "greatest asset"
――If so, is it correct to understand that Gunkanjima and the other component parts have a well-established interpretation strategy promoted by the Japanese government?
Ms. Brazil:No, it does not necessarily mean we have reached a sufficient stage. It is still underdeveloped because not everything has been completed. Nonetheless, overall, it is certainly moving forward in a good direction.
Not only is it limited to Gunkanjima, but each component part is being worked on with a different approach. For example, the Hashino Iron Mine in Kamaishi has also opened an information center. As a result, this has allowed us to introduce the history of the steelmaking industry in the Kamaishi area in an easy-to-understand manner. By doing so, visitors will be able to connect Kamaishi with related sites, such as Hagi, Yahata, and Nirayama to understand the entire story of the development process of Japan's steel industry. The last time I came to Japan, each property was still being handled separately, and I did not have enough perspective on the overall story of the "Sites of Japan's Meiji Industrial Revolution." This time, however, they have been connected. It means that they are proud to be a World Heritage Site and are firmly aware of the social and economic benefits that it brings. This is a very positive change, is it not?
――What challenges do you see for the future?
Ms. Brazil:I cannot make a general statement. This is because each site has different challenges. Some component parts have been damaged by natural disasters—such as typhoons and earthquakes—, such as the Hashino Iron Mine, and require a great deal of effort and money to repair. Or some component parts, like Gunkanjima, where conservation itself is a huge challenge.
How do each 23 component parts of 8 areas relate to each other? We believe that making sure that visitors can learn and understand properly is a challenge for the future. It is not necessary for every region to have a Hagi Meirin Gakusha. Each component part is different, and that is fine as long as each has the proper interpretation. With the newly developed smartphone app, for example, people will not only be able to learn about the World Heritage Sites in the castle town of Hagi, but one will also be able to understand the connection between Nagasaki and Yahata. I think this kind of coordination among various component parts will be even more important in the future.
The other things that impressed me the most during my visit to Japan were the volunteers, they are a great asset to the presentation and experience of the World Heritage site. Their passion is what gives people the power to pass on their assets to the younger generation. On weekends when there is no volunteer guide available at the Onga River Pumping Station, local residents voluntarily hand out pamphlets to visitors. This is indeed a positive example. I think it is a sign that they are proud to be registered as a World Heritage Site. We hope that this circle of participation and cooperation among local people will expand further.
Thank you for taking the time to meet with us today prior to your departure.
(Interview & Writing: Takeo Takashima, Translator: Minae Toya )