PEOPLE
Classic Cars and the Sites of Japan's Meiji Industrial Revolution~Rally Nippon 2019 in Kyushu~
Representative, Rally Nippon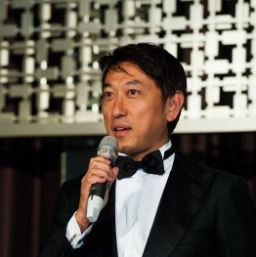 ■ Linking People with Classic Cars
There certainly does seem to be a strong car culture in the US and Europe. You must have felt this when you participated in the rally.
Mr. Kobayashi: Yes. In fact, it made me think of the contrast with Japan. At the time, there were only four groups participating from Japan. We stayed in hotels and got to know each other over dinner in the evenings. People wanted to talk with us because there were so few Japanese. What I learned through this experience was that high-society Westerners had a keen interest in Japan and actually knew a lot about Japanese history and culture. They showered us with questions, but I'm embarrassed to say, we couldn't give very good answers. Even Togi, who specializes in classical Japanese gagaku music, was taken aback when he was asked to explain how Horyuji Temple was constructed.
That's when I realized this wouldn't do. These people had studied and respected Japanese history and culture, but what about us? Was it enough just to be enamored of Western culture? Togi and I had a lot of discussions about this. And then it occurred to us, "Japan has some wonderful routes for a classic car rally and a lot of great sights along the way. It should be possible to hold a similar rally in Japan." This was the starting point for Rally Nippon and from the beginning, "touring Japan's World Heritage sites" was an integral part of our plan.
I see. Right from the beginning you were thinking of classic cars and World Heritage sites.
Mr. Kobayashi: That's right. We want people from all over the world to come and experience Japan. We want our rallies to be events in which they can enjoy Japan, and which will lead them to praise Japan as a wonderful country. As I thought through my plan, I also saw that it could contribute to revitalizing regional communities by getting local people involved. This year marks our tenth anniversary. At the moment we are the only rally event with backing from the Japan Tourism Agency.
In a sense, the classic cars and the rally are simply the means by which we get people to learn about Japan. That is the real purpose of Rally Nippon. And, of course, it is premised on our belief that classic cars and Japanese buildings and scenery go well together. Furthermore, classic cars are in themselves an industrial heritage and have a high affinity with World Heritage sites.
The rally is a major event. How is it managed?
Mr. Kobayashi: Everything is handmade for Rally Nippon. We don't use agents of any kind, and our costs are covered by participation fees and donations from companies that I have personally asked to help sponsor us. The mechanics who provide repair and maintenance support and all of the event staff are bona fide volunteers. We plan our routes carefully to create a scenic narrative, such as by finding the perfect spot to pass by Mount Fuji, for example.
Another thing that is important to me is to bring together people of different generations. Rally Nippon participants have ranged in age from 25 to 84. There is no disconnect between these people because they share the same classic car "language." The cars are imbued, not only with history, but with the passion and personal histories of successive generations of owners that provide common ground. Connecting in this way is another important part of the basic concept for Rally Nippon.