PEOPLE
Giving Greater Force to the Preparation of Routes toward Promoting "Heritage Tourism" - Recollections of the Unforgettable Bombing of Hometown Kure City and the Hiroshima Atomic Bomb
Representative Director, General Incorporated Foundation National Congress of Industrial Heritage (Advisor, Public Interest Incorporated Foundation Capital Markets Research Institute)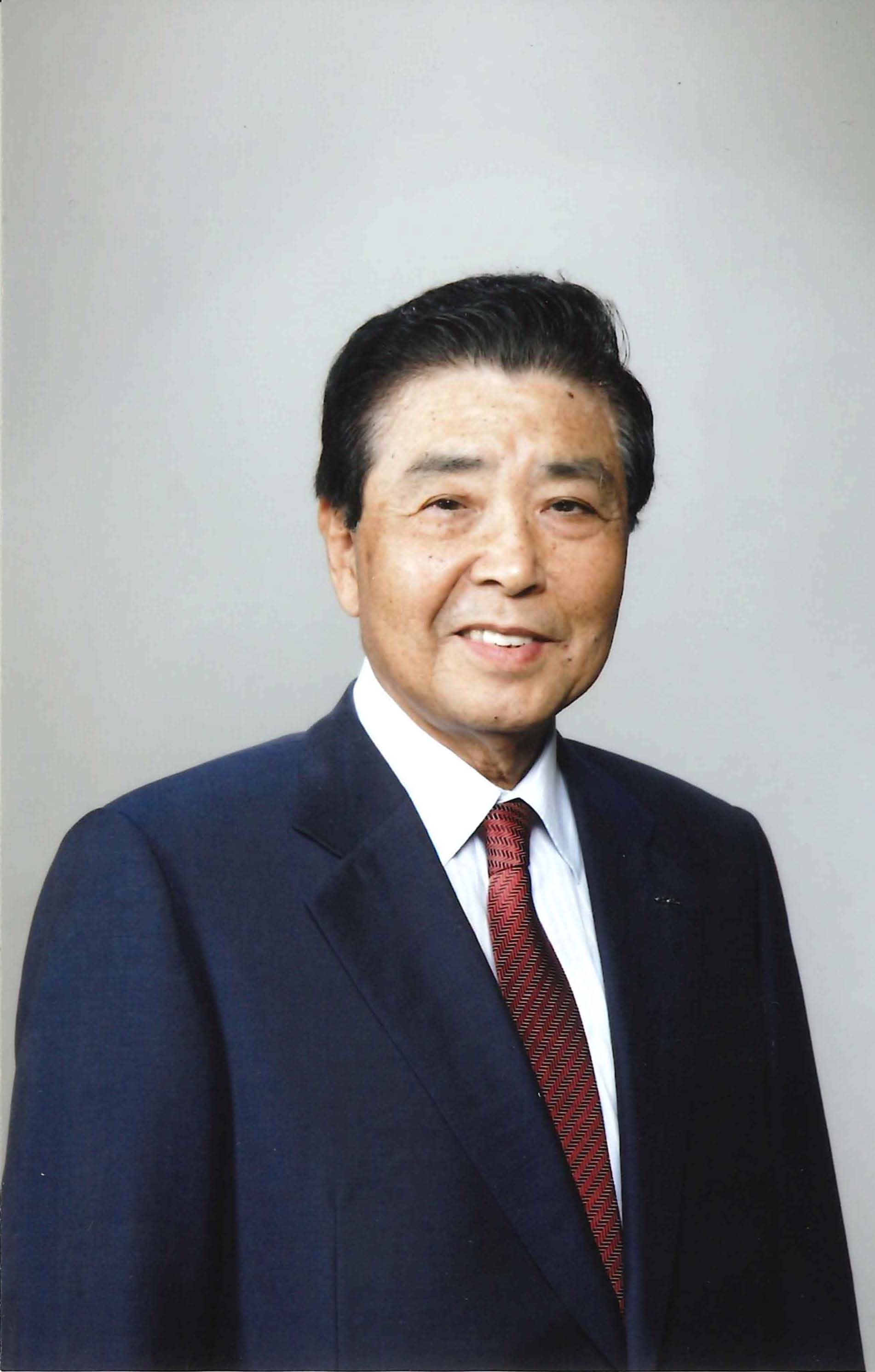 An unexploded incendiary bomb on the roof of our home, which was left unburned in the aerial bombing…
-- Incidentally, Mr. Yasuda, I understand that you were born in Kure City, Hiroshima Prefecture. Your father was a technical officer at the Kure Naval Arsenal and you spent your early years in Kure. The industrial cluster in Kure, which fostered unique high-level technological abilities, starting with the battleship Yamato, is a valuable Japanese asset like this heritage cluster. Do you have any thoughts regarding its preservation and succession?
I was born and raised in Kure. The war ended when I was in my first year of middle school under the old educational system. My father was working at the naval arsenal and my mother was from Etajima [in southern Hiroshima Prefecture]. To be certain, Kure is a town that developed together with the Navy, and I think the technological abilities, human resources, skills, and know-how that accumulated in Kure from the development and construction of the battleship Yamato and various Navy vessels and weapons were at a very high level. After the war, the naval arsenal was dismantled, and various factories and facilities were sold off to local small and medium enterprises. My father also lost his job. He was engaged in salt manufacturing in Onomichi City for a while, and otherwise had a hard time finding work, moving from one workshop to another.
Despite that, the industrial cluster in Kure has continued to exist and has been handed down to posterity in an uninterrupted fashion. Many facilities remain and are still being used today, including the dock where the battleship Yamato was built. Yet, it cannot be denied that local industries—shipbuilding, steelmaking and other manufacturing industries in Kure—have long been on a declining trend. I also strongly hope for a revival of the industry of my hometown in which we can take pride, but it is not that simple. Yoshiake Shinhara, who entered the Ministry of Finance after I did, was elected the new mayor of Kure in November this year (2017), and since I come from the same town I am thinking of various ways I might be of help with the "hometown creation project" so that Kure can recover even a little of the vibrancy it had in the past.
-- Speaking of Kure, the animation masterpiece "In this Corner of the World," which became well-known because the production funds were gathered through crowd funding, was a great hit, and Kure became known to the younger generation who have no experience of war. Please tell us if there are any particular events that you, yourself, remember from your own experience at that time.
The aerial bombing of Kure which is depicted in that movie became intense from around 1944. At first, the targets were battleships anchored at the Navy port, armories, and other Navy facilities, but the bombing on the night of July 1, 1945, just around one month before the end of the war, was really horrible for the residents of Kure. The incendiary bombs that fell like rain from the B-29s turned the central business district and residential areas of Kure into ashes in a single night.
My house was located a little distance away from the city center, and fortunately, even though the fires spread up to the house next door, our own house was not burned. But our family of five had narrowly escaped death. That night we took refuge at first in an air-raid shelter built in the hillside, but my father judged that we should leave the shelter, so we escaped, going from mountain to mountain. He correctly judged that we would die from lack of oxygen if the fires came too close, and so we were saved. All the residents who remained at that shelter died from asphyxiation in the bombing. It was pitiful.
Here is a story from some time after that bombing. The typhoon season arrived in the autumn after the war ended, and there was a leak in the ceiling of a room on the second story of our house. I thought that was odd, and when I looked above the ceiling on the second floor, I found an incendiary bomb stuck in the roof. The bomb had failed to explode. If it had exploded, our house would have also burned down. That remains strongly imbedded in my memory.
-- Your story overlaps with the scenes I saw in the movie "In this Corner of the World," and hearing it makes me a little frightened. The depiction of the bombing in the movie makes you feel as if you are right there, which one would not expect from an animated movie, and I would like the younger generation who have no direct experience of the horrors of war to hear your story.
The script of that movie was written by someone younger than myself, who must have been very young when the bombing took place. So, I think it was not written from memory alone.
I also strongly remember the atomic bombing on August 6. On that day, I went to school in the morning, the air-raid alarm was sounded, but since I was so used to the alarms, I remained in front of an air-raid shelter. Then there was a momentary blue-white flash such as I had never seen before. A little latter, pairs of tatami mats that had been placed leaning on each other to dry in front of the gymnasium fell to the ground, all at once. The gymnasium at the school I was attending was being used as a barracks for Navy sailors, and because it was the humid summer season, they would place the tatami mats to dry in the sun in this way after waking up. The mats suddenly all fell at once. It was the blast from the atomic bomb. Even though Hiroshima City and Kure are 30 kilometers apart. Then came the mushroom cloud. I had no idea what was happening, but I knew in my gut that this was something highly unusual. It was four or five days later when I learned that it was a new type of bomb.
Some of my classmates had gone to Hiroshima that day and were killed. I will never forget what happened. It was a catastrophic disaster that must never be repeated.
-- From the perspective of "industrial heritage," this has given me a renewed awareness of how there are many other industrial heritage sites all across Japan, aside from "Sites of Japan's Meiji Industrial Revolution," that should be handed down to posterity. Along with painful records and memories of the war, these sites should also be carefully passed down to future generations. This is what I feel from listening to you, Mr. Yasuda. Thank you very much for taking time from your busy schedule to speak with us today.
(Interviewer: Takeo Takashima)