PEOPLE
Blazing a New Trail for Serial Inscription-Format Conservation and Management with the Sites of Japan's Meiji Industrial Revolution: Training Personnel to Pass on Memory and Understanding as a Major Challenge in the Future
Heritage Architect and International Consultant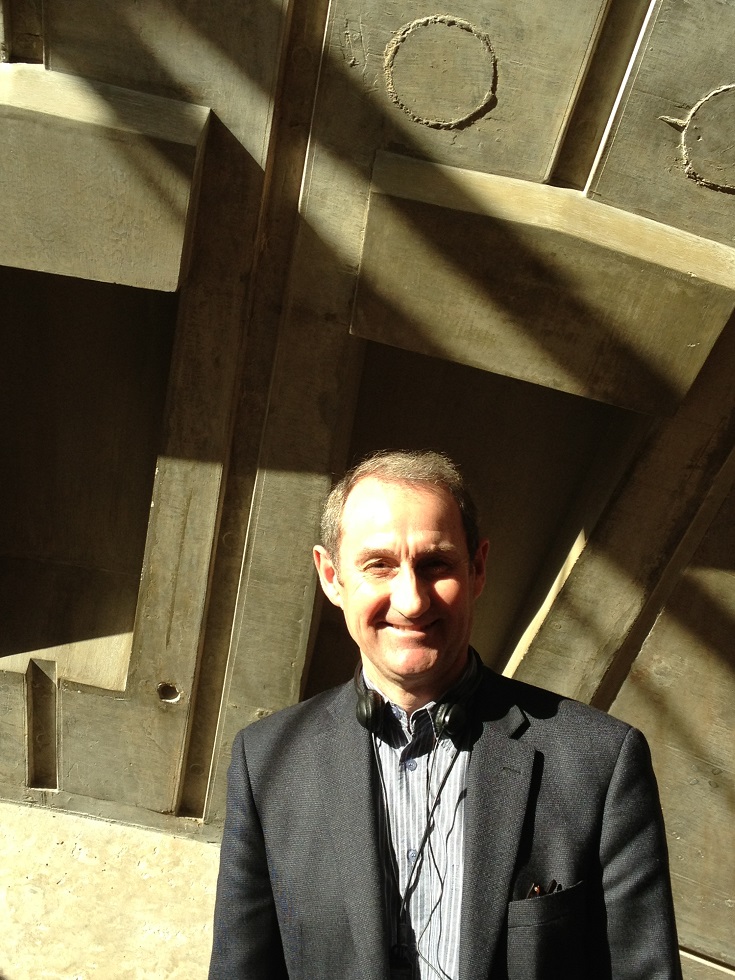 ■The "Strategic Frameworks" by Which Each Component Property Independently Oversees Conservation and Management
――What exactly is the "strategic framework" in the Japanese context?
Ms. Kato: I will explain that point, since it's a Japanese system. The conservation and management of World Heritage in Japan has up until this point been handled as an extension of the cultural properties regime overseen and supervised by the Agency for Cultural Affairs. Inscription was only possible for historic sites or important cultural properties. This was an approach to conservation in which, when assets appraised as cultural properties and conserved under the Law for the Protection of Cultural Properties were inscribed as World Heritage with the owners' assent, the Agency for Cultural Affairs and the property's home municipality would start by drawing up a comprehensive management plan for the World Heritage site as a whole, and then on this basis formulate a maintenance plan (work plan) for how to conserve the asset that would have been an extension of the conservation approach to historic sites and important cultural properties. In contrast, what we have been working on with the Sites of Japan's Meiji Industrial Revolution is the adoption of a management system set out in the Cabinet Secretariat's strategic framework. Here, the World Heritage Area is considered to consist of anything that contributes to World Heritage Value, even if it is not designated as a cultural property. Conversely, anything that does not contribute to World Heritage Value is excluded, even designated cultural properties. The World Heritage area delineated so that it encompasses the components that contribute to its value. Accordingly, a CMP is drawn up listing management and conservation rules governing how the administrators of each property are to correctly recognize the attributes that contribute to World Heritage value, and how these are to be managed by the owners and administrators of each property. CMP are drawn up by owners and administrators according to the actual situation of each heritage site. These describe conservation policies in accordance with clearly stipulated rules for determining matters like whether the value of the heritage is being properly conserved, or whether any necessary modifications will not compromise the World Heritage value. This policy has been formulated using the Joint ICOMOS – TICCIH Principles as our conservation philosophy. Moreover, under the supervision of the Cabinet Secretariat and now the Cabinet's Industrial Heritage Office, district councils have been set up in each community where a component property is located. The participation in these councils of the owners and other property stakeholders (e.g., government, local municipalities, and private industry) creates a mechanism enabling property owners or administrators to consult with the district council in the event of an alteration or similar matter that is not dealt with in the provisions of the CMP. That's the key difference.
For example, under the conventional cultural property regime, it would have been necessary to obtain permission from the Agency for Cultural Affairs for any change to the current situation, whether this meant placing a single bench on the heritage site or replacing a part necessary to the maintenance and management of a crane. But with this strategic framework, routine maintenance, management, and protection are stipulated in the CMP, and as long as they are covered by the scope what is permissible, things like the placement of a bench or the replacement of a part can be accomplished at the discretion of the owners and administrators.
In the case of active industrial equipment, since this is being used in day-to-day operations, the corporate owner would find it onerous if it were necessary to obtain the government's permission to replace a single screw when something suddenly broke down. Thus the new scheme could be said to a much more realistic management system for companies. It's no exaggeration to say that we were only able to realize the Sites of Japan's Meiji Industrial Revolution by the serial nomination format thanks to having achieved such a management system
――Could this framework be described as a new mindset or management model – one might call the "Australian System"?
Mr. Marshall: What's important is that the management of the individual components has to be carried out consistently across the whole series. While the Sites of Japan's Meiji Industrial Revolution are made up of twenty-three component properties, as World Heritage it is a single connected heritage site. Therefore, rather than each component property being managed separately, the whole must be managed in a connected fashion. In that sense, our experience and the lessons we learned in Australia may have been helpful.
Ms. Kato: Earlier, before we introduced the system, I was worried about the idea. When I visited Mr. Rao, Director General at the UNESCO World Heritage Center and asked whether the introduction of such a system might pose an issue for World Heritage conservation, I learned that this kind of management system had been widely introduced for serial inscriptions in countries other than Japan and was in fact commonplace. In fact, I was told that Japan was the only country that hadn't adopted such a management system.
Mr. Marshall: Certainly there's a growing trend in World Heritage toward inscriptions using this serial format. In the past, sites were inscribed as single entities, as with the Statue of Liberty in New York, but in recent years the inscription of heritage clusters scattered over a large area has also been becoming more prominent. In such cases, you will also need a connected management system.
――Listening to your explanation, that certainly seems like a very realistic and rational conservation and management system.
Marshall: That's what I'd like it to be. What's important is a "flexible and effective" approach to conservation and management. No matter how complex or detailed your Conservation Management Plan is, it means nothing if it won't actually work. This is especially important with reference to the management of World Heritage.