PEOPLE
Blazing a New Trail for Serial Inscription-Format Conservation and Management with the Sites of Japan's Meiji Industrial Revolution: Training Personnel to Pass on Memory and Understanding as a Major Challenge in the Future
Heritage Architect and International Consultant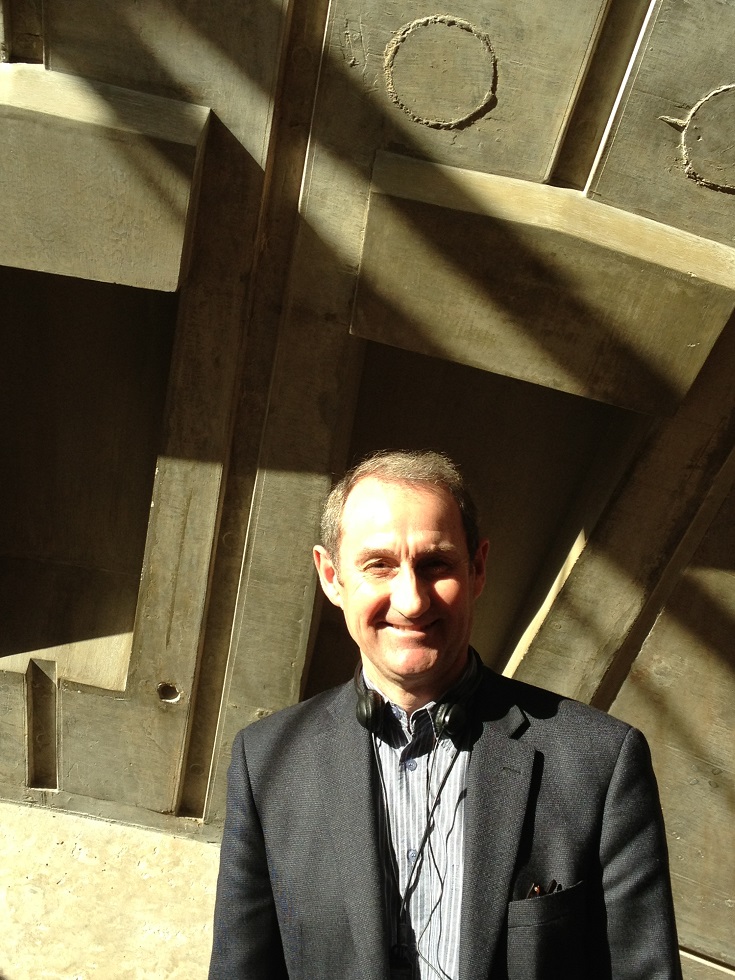 ■Australia's Convict Heritage as a Model for Conservation and Management
I've heard that you are a specialist in the preservation of historical heritage, but what exactly is your area of interest? Could you please explain this in layman's terms, including your career to date?
Mr. Marshall: In precise terms, my specialty is being a "heritage architect." In particular, I have been involved in the conservation and management of heritage for a long time. It started in my home country of Australia, then spread to various heritage sites around the world, and eventually expanded to UNESCO World Heritage.
In Australia, I was also involved in the conservation and management of national heritage as well, of course, as the conservation and management of World Heritage sites in the country. Outside Australia, I've also advised on two projects in India and Indonesia, and have more recently also become involved with projects in Myanmar and Laos, each aiming toward inscription as World Heritage.
――What kind of sites have you been involved with in connection with Australia's World Heritage?
Mr. Marshall: I've been involved in the nomination process at three separate World Heritage properties, namely Melbourne's Royal Exhibition Building and Carlton Gardens (listed in 2004), the Sydney Opera House (2007), and a group of Australian Convict Sites (2010), including the Port Arthur Historic Site. My role in the latter case was to coordinate various surveys and documentation with a view to their possible inscription.
Of these, the Convict Sites are a World Heritage property made up of eleven associated component properties using the same serial nomination format as the Sites of Japan's Meiji Industrial Revolution. I drew on my experience with the Convict Sites to help with the Sites of Japan's Meiji Industrial Revolution, including the "strategic framework" for future conservation and management.
Ms. Kato: If I could build on that from my perspective, with the Australian Convict Sites, you're proceeding by having the respective administrators of each individual component property formulate their own Conservation Management Plans (CMP) to establish a unique management system that manages the whole in a unified manner. Now, with the conservation and management of World Heritage in this serial nomination format in various places around the world, doing so with this new management system is becoming mainstream. Duncan is a leader in this field, and actually wrote UNESCO's nominations manual.
The conservation and management system that we are currently promoting as the Cabinet Secretariat's strategic framework is essentially modeled on this pioneering initiative in Australia, which was established by experts like Duncan and his colleagues. We were able to make the Sites of Japan's Meiji Industrial Revolution a reality because the owners and administrators of the component properties were actually able to write up their own CMP, but it was Duncan who showed us how to do that. Isn't that right, Duncan?
Mr. Marshall: I'm afraid you're overstating things. It's true I am one of the people who helped draw up the UNESCO nominations manual.