PEOPLE
The Scottish Ten Project
Scottish Ten Project Manager, Historic Environment Scotland, Edinburgh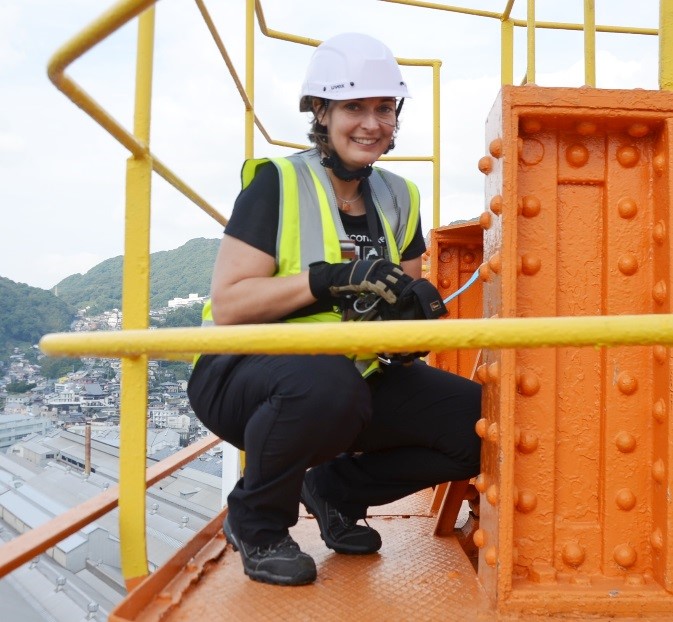 The project was taken forward by a newly formed limited liability partnership, the Centre for Digital Documentation and Visualisation (CDDV), which was set up with Scottish Government backing by Historic Scotland (the historic environment agency for Scotland), and what was the Digital Design Studio at the Glasgow School of Art (now the School of Simulation and Visualisation). For some of the sites, further capacity and expertise was provided by Cyark, a US non-profit foundation devoted to digitally documenting historic sites across the globe.
The underlying rationale behind the project was to use increasingly powerful digital technologies to enhance global understanding of cultural heritage sites, to provide remote access and enhanced interpretation, to introduce different cultures to wide audiences across the world, and crucially, to ensure that these sites are documented for future generations. Since the project commenced, the value of these digital technologies has been demonstrated in the context of increased human and natural threats to World Heritage Sites, not least in the Middle East, North Africa and Nepal.


The first four of the five international sites to be included in the Scottish Ten project were Mount Rushmore (USA), Rani ki Vav step well (India), the Eastern Qing Tombs (People's Republic of China), and Sydney Opera House (Australia). When the time came to choose the fifth and final overseas site, we were thrilled to be able to choose Nagasaki, both because of its significance as a centre of industrial innovation, but also because of its strong links with Scotland.