PEOPLE
Applying Port and Harbor Act Provisions to Conserve Operating World Heritage Sites
Vice-Governor of Shizuoka Prefecture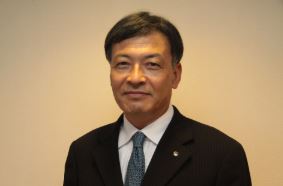 You say that change is necessary to remain competitive. What do you mean by that?
A port has to be constantly renovated and improved in line with economic and social changes and users' needs if it is to remain viable. Suppose, for example, you make partial improvements so that a port that normally can only accommodate ships of up to 5,000 tons can immediately take in a 10,000-ton vessel. If the port is managed under the Act on Protection of Cultural Properties, however, every little change would have to be deliberated by a cultural property council. That could take one, even two, years. By then, of course, the customer will have gone elsewhere.
Under the Act on Protection of Cultural Properties, changes of any kind, even replacing a single screw, have to be deliberated.
So, as you can see, Miike Port would lose its viability as an economic infrastructure facility if it had to be operated under the terms of the Act on Protection of Cultural Properties. Naturally, the owner is not going to appreciate having the port registered as a World Heritage site. If we apply the provisions of the Port and Harbor Act, however, it is possible to both conserve the heritage sections of port and allow it to remain in operation at the same time, and the owner will be more amendable to inscription as a world Heritage site. That's why I proposed this approach to Ms. Koko Kato.
Apparently, Miike Port operates under a unique system of management and ownership.
That's right. The port is originally a private corporate facility. In order to open it up for public use, an arrangement was made under the provisions of the Port and Harbor Act to assign management of the facility to Fukuoka Prefecture and to have the port designated as major national port so that the national and Fukuoka prefectural governments could expand the facility. As a result, the port has a mixture of facilities (including piers and wharves) independently owned and managed by the national and prefectural governments as well as the original corporate owner. Conservation management, therefore, requires that cooperation and approval of the Fukuoka prefectural government and the private corporate owner.
Where did you go from there?
We worked with Ms. Kato to make the idea a reality by drafting a master plan. What portions of the Port and Harbor Act should be applied? How should the port and harbor plan be used and what should be written into it? Our objective was to draft a plan that would make it possible to conserve the port while allowing it to remain fully operative.
This was the first attempt to do this for a Japanese port. At first, there were only three of us that thought applying the Port and Harbor Act was possible: Ms. Koko Kato, an international expert named Dr. Michael Pearson, and myself. It was imperative that we be able to show that the Port and Harbor Act could be applied, or no one would support us.
That's why we decided to draft a conservation and management plan that could be used as an example for conserving Miike Port as a World Heritage site. We were fortunate to have the encouragement and advice of Sir Neil Cossons and Dr. Michael Pearson.
With a specific plan to present to people, we were gradually able increase the number of supporters. Remember, though, this was still only a theory of how Miike Port might be managed as a World Heritage site.