PEOPLE
The Miike Area: How Coal Contributed to Japan's Modern Industrialization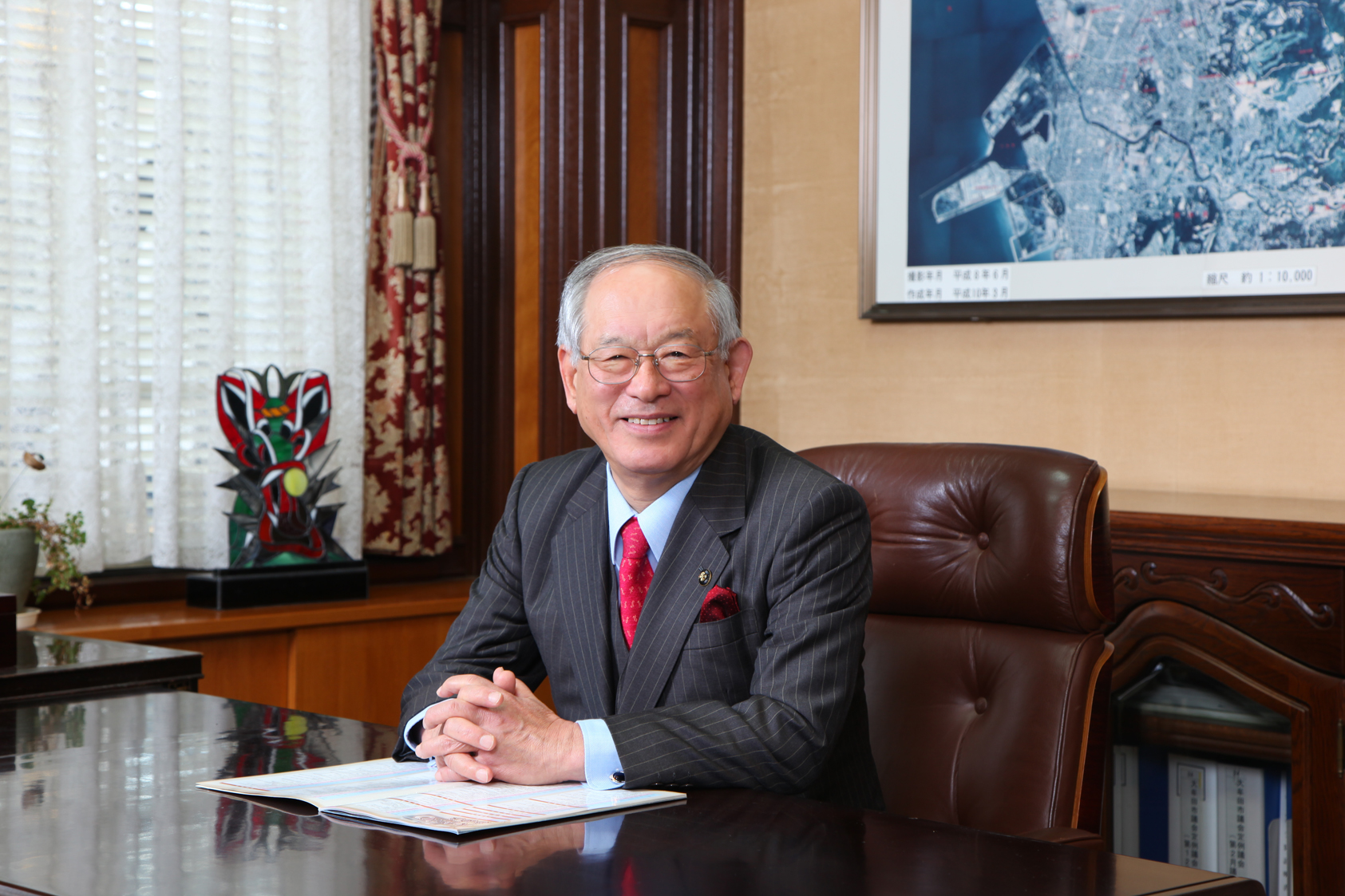 How did the Miike Area come to be included in the World Heritage project?
Koga: Some 19 years ago, in 1996, the city of Omuta held an event to commemorate the centennial of the Miyanohara Pit. At that event I met Ms. Koko Kato, currently Managing Director of the National Congress of Industrial Heritage and a scholar of urban economics. This was before the Miike Coal Mine closed. I was a member of the Omuta city council and headed a committee on coal strategies. The late Dr. Keiichi Shimizu, a senior researcher at the National Museum of Nature and Science, introduced her to me as the "most knowledgeable person in Japan concerning industrial heritage sites around the world." I asked her then if she would present a lecture on how we might make the best use of the Miyanohara Pit after the coal mine was closed. Dr. Shimizu, by the way, was one of Japan's foremost authorities on industrial heritage. He was one of the first to recognize the value of Japan's industrial heritage and was one of the initiators of the project to have such places as the Tomioka Silk Mill inscribed as World Heritage sites.
In her lecture, Ms. Koko Kato urged us to have the Miyanohara Pit inscribed as UNESCO's World Heritage site. We were all quite taken aback. She was surely the only person to think that the Miike Coal Mine and its related facilities might become World Heritage sites, but her enthusiasm was contagious. Our ties became stronger from that moment. As Dr. Shimizu had asserted, Ms. Koko Kato was very knowledgeable about and experienced in industrial heritage matters. She had built up a strong network of overseas experts, had a sure eye for detecting the value of heritage sites and installations, and had the broad vision needed to tie that into revitalizing local communities. Over the years she made many visits to Omuta City, attending the Kyushu Coal Mining Forum in 2005, accompanying Ministry of Economy, Trade and Industry (METI) officials on a 2009 tour to select the components for the World Heritage serial nomination, and bringing with her such overseas experts and authorities as Sir Neil Cossons, the late Dr. Stuart Smith, Dr. Michael Pearson, Mr. Barry Gamble, and others from various organizations and institutes to tour the sites and give seminars.
Miike Port in Omuta City is still a busy international shipping port. We hear it has not been easy to conserve it as a World Heritage site without hindering its port functions or ongoing business activities.
Koga: We had to overcome a number of obstacles before the working properties could be incorporated as components of the World Heritage serial nomination. The conventional conservation methods for buildings and land that are implemented under the provisions of the Act on Protection of Cultural Properties could not be applied. However Ms. Koko Kato insisted that the Miike Port should be included as a component part. She went repeatedly to all the relevant offices to make her point and gradually increased the number of supporters. As a result, the government decided to create a framework outside the Act on Protection of Cultural Properties that could be applied for working properties and this helped to push forward the drive to have this series of iron and steel, shipbuilding, and coal mining properties, many of them still functioning, inscribed as World Heritage components. The fact that these sites were at last inscribed into the tentative World Heritage list is due to Ms. Koko Kato's skill in bringing everyone together in promoting the project.
Now it is six years later and in July this year, the Sites of Japan's Meiji Industrial Revolution have been inscribed into UNESCO's World Heritage List. In conjunction with this, Omuta City has held a number of commemorative events.
Koga: I think this World Heritage listing is a global acknowledgement of the wisdom and hard work of our predecessors who helped Japan to modernize and become an industrial state. Contemplating these sites takes us back to the origins of Japan's modernization and reminds us of the historical importance of the foundations from which Japan rose to become a major manufacturing power. As people come to see the diverse components of these sites, they will learn the history of the Miike Coal Mine and how it provided a much-needed energy source for Japan's rapid industrial revolution and transformation into a modern industrial state. Hopefully, they will be able to feel the power of our predecessors, their strong motivation, tireless efforts, and hardships. And by looking back on the source of Japan's economic growth and history, and the wisdom, courage, and efforts of the people of those times, we may be able to find the clues and courage we need to grapple with the diversifying complexities of contemporary society and the global economic community.
How will its designation as a World Heritage site affect the Miike Area?
Koga: The Miike Coal Industry components are no longer just a symbol of our town but have become a world treasure. It is to be hoped that they will be carefully conserved for a long time and will help to renew interest in our city, its coal mining history, and the culture and human stories arising from this history. Above all, I hope that our people will find renewed pride in their city.
This inscription into UNESCO's World Heritage List is the culmination of long years of a heartfelt wish and is certain to provide a big boost to our efforts to develop our city and region. I will be working to ensure that we conserve these invaluable World Heritage component parts for future generations and link them to efforts to revitalize our city and local communities.