PEOPLE
Lord Nariakira Shimadzu's Shuseikan and the Efforts to Build a Strong and Affluent Nation
Member, Board of Directors, National Congress of Industrial Heritage Counselor, Shimadzu Limited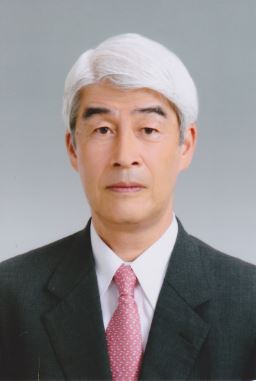 We hear that your encounter with Ms. Koko Kato was one of the factors in getting the Sites of Japan's Meiji Industrial Revolution project off the ground.
Shimadzu: Kato and I first met 16 years ago, in 1999. We were involved at the time in investigation and research, begun around 1990, of Shuseikan, including the survey of the reverberatory furnace, in cooperation with the National Museum of Nature and Science, Kagoshima University, Kagoshima Prefecture and the city of Kagoshima. Back then, however, there were few attempts being made to compare our findings with modernization work in other regions or to identify our place in the process of Japan's industrialization. I was thinking about this—how to further deepen our research within the context of industrial archaeology by identifying the contributions made by Shuseikan to Japan's history of industrialization and technology, and how to give added value to the industrial heritage of the reverberatory furnace and the former Shuseikan machinery factory—when I came upon a book review in the March 15, 1999 issue of Nikkei Business. The book was Sangyo Isan [Industrial Heritage] written by Ms. Koko Kato and published by Nikkei Inc. in January 1999. I bought the book and as I turned the pages found numerous hints and specific examples of exactly what I was seeking to do with Shuseikan. I immediately asked to meet with Ms. Koko Kato to speak with her about our operations. She proved an attentive listener and gave excellent advice. We hit it off immediately, and as we continued to exchange ideas and opinions, I came to the conclusion that we needed a more scientific and academic approach in pursuing our research on the industrial heritage of the Satsuma region, and after consulting with Kagoshima University, was able to launch in December 2001 a Satsuma Monozukuri study group comprising participants from the university and Shoko Shuseikan.
Professor Masayasu Hasegawa, at the time a science and technology authority at Kagoshima University, headed the group which included experts on industrial and technology history and industrial archaeology, as well as technology researchers and curators. This marked the start of full-scale research on industrial heritage focused on the Shuseikan project. In fiscal 2004 and 2005, our research was supported by grants from the Ministry of Education, Culture, Sports, Science and Technology (MEXT) under a government program to promote research on the advent of modern Japanese science and technology. The grants provided funding to explore the knowledge and application of modern science and technology in Edo-period Japan by examining historical documents, such as records and import documents, and actual instruments and other items produced at the time, including measuring instruments, medical instruments, guns, telescopes, glass and much more.
In March 2000, Shimadzu Limited sponsored an event on the history and culture of the Iso District. Ms. Kato spoke on industrial heritage at that event.
Shimadzu: Yes, she spoke on industrial heritage as a tourism resource and how Japan's modernization began in Kagoshima. Later, she introduced me to Dr. Stuart B. Smith, CEO of the Ironbridge Gorge Museum Trust which manages the first industrial heritage to be designated as a World Heritage Site, and he agreed to be the special guest lecturer at our second Satsuma Monozukuri symposium held in October 2002. Dr. Smith is also the Secretary-General of TICCIH, The International Committee for the Conservation of the Industrial Heritage, and a world-renowned authority on industrial heritage. Before the symposium, Ms. Kato and Dr. Smith toured the industrial heritage sites in Kyushu. He evaluated them highly and advised us at the symposium that that it might be possible to have them designated as World Heritage sites if we could integrate them into the history of Japan's modernization.
The following year, in September 2003, Ms. Kato worked with the Hokkaido government to invite the International Mining History Congress to hold its sixth meeting in Akabira, Hokkaido. The Congress brought experts from around the world to Akabira, including Dr. Stuart Smith. One of the optional tours in conjunction with the Congress was a tour of the industrial heritage sites in Kyushu. On this tour, Dr. Birgitta Ringbeck, the German commissioner for UNESCO, suggested that the Kyushu industrial heritage sites be grouped together in a serial nomination for World Heritage inscription. This would later lead to the Sites of Japan's Meiji Industrial Revolution. Ms. Koko Kato's wonderful overseas network helped to open the door wide to our achieving World Heritage status.


You worked hard over the 16 years since 1999 to achieve the World Heritage inscription. Since then you have traveled widely to speak in your capacity as a board member of the National Congress of Industrial Heritage and you continue to be involved in numerous related activities. In November this year, you are scheduled to speak about the Sites of Japan's Meiji Industrial Revolution at an event in Shizuoka, site of the Nirayama reverberatory furnace. We hear you and Shizuoka Prefectural Governor Kawakatsu have set up another study group.
Shimadzu: Our study group was started in 2001. It was the 150th anniversary of the founding of Shuseikan and we invited Governor Kawakatsu to be the keynote speaker at an event to celebrate the occasion. Actually, at the time he wasn't yet governor but a professor at the International Research Center for Japanese Studies where he specialized in a maritime conception of history. In his keynote speech, Kawakatsu noted that Satsuma was, in fact, a "maritime state." I was eager to learn more about his academic views and deep insights in the hope that they could give a fresh perspective on the history and natural environment of Kagoshima and on its future directions. For this purpose, we set up Yutokujuku, a study group with Kawakatsu at its center. He and other guest speakers present lectures and hold periodic seminars for the group. It has been most educational.
Kawakatsu has pointed out to us the uniqueness of Shuseikan, noting that the placement of factories on the grounds of a villa is not to be found any place else in the world. He has also said Shuseikan is a rare success story of modern industrialization that was able to preserve a beautiful landscape by using waterpower as a source of energy. These are aspects we hope to study further.
There is more we need to study. For example, we do not yet know how durable the iron was that was produced in Shuseikan's reverberatory furnace. The Satsuma Monozukuri study group is dormant at the moment, but we hope to revive research on this topic and other areas that will provide us with information on the modernization achievements of our valiant forebearers that we can pass on to future generations.
Both Governor Kawakatsu and yourself represent some of the major components of the Sites of Japan's Meiji Industrial Revolution. It is wonderful to see you collaborating on shared research topics. This will certainly help to deepen your mutual understanding and promote further collaboration between your respective regions.
Shimadzu: The Sites of Japan's Meiji Industrial Revolution comprise a single World Heritage and we need to work closely together to conserve and promote this heritage. Active and close collaboration is essential.
More effort will need to be expended on management and conservation, promotional activities, and research. We can achieve much through close collaboration and coordination.
We have much to learn from the aspirations and efforts of the people in those times as they worked to modernize their country. The successful World Heritage inscription takes on special meaning if we are able to pass on this knowledge to future generations.