NEWS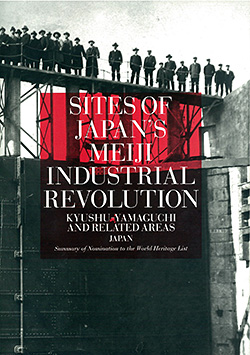 ICOMOS entered the recommendation
04 May 2015
ICOMOS recommendation was notified to National Congress of Industrial Heritage (NCIH) through Cabinet Secretariat Industrial Heritage office with evaluation result and recommendation of "Inscription". All the 23 assets listed were evaluated as "Inscription".
It implies our recommendation documents, preservation plan and presentation to ICOMOS at the proposed sites were fully upheld. This is a major milestone for the registration in the World Heritage List.
The final decision will be made by the World Heritage Committee consisting 21 countries (Algeria, Colombia, Croatia, Finland, German [chairperson country], India, Jamaica, Japan, Kazakhstan, Lebanon, Malaysia, Peru, Philippines, Poland, Portugal, Qatar, South Korea, Senegal, Serbia, Turkey, Vietnam) starting this coming Sunday, June 28 in Bonn, Germany.
Even a vigorous barney will be expected, we commit ourselves to give our maximum effort to achieve our goal. We reiterate our heartfelt gratitude to your continuous support and will greatly appreciate your further guidance and encouragement.